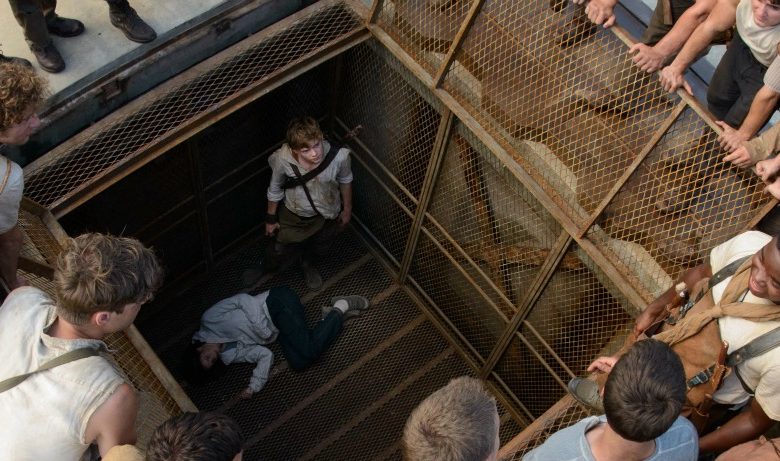 "The Giver" and "The Mortal Instruments: City of Bones" both underwhelmed at the box office, the latter in spectacular fashion. Neither matched the financial muscle flexed by "The Hunger Games" and "Divergent."
"The Maze Runner," opening wide this weekend, may join the latter hits.
Fandango.com reports the film is the biggest current attraction, representing more than 50 percent of the company's weekend ticket sales. An online survey of more than 1,000 folks who bought tickets for the film showed 69 percent are well aware of the book by author James Dashner.
The Maze Runner | Official Final Trailer [HD] | 20th Century FOX
The film squares up against "A Walk Among the Tombstones," Liam Neeson's latest tough-guy project. The twist? Instead of playing an ex-CIA agent he's an ex-cop.
"Tusk," Kevin Smith's attempt to out creep "The Human Centipede," also opens this weekend.
Finally, Jason Bateman, Jane Fonda, Tina Fey and Adam Driver co-star in "This Is Where I Leave You," a dysfunctional family drama centered around the death of the family patriarch.
This Is Where I Leave You Official Trailer #1 (2014) - Tina Fey, Jason Bateman Movie HD
Staying home? Netflix just added "The Sacrament" to its horror movie lineup. The Ti West shocker follows a group of journalists infiltrating a secluded cult. What seems like paradise turns into a nightmarish fight for survival. The finale falls somewhat flat, but the rest of the film features both chills and sharp social commentary.
DID YOU KNOW:  "Maze Runner" star Dylan O'Brien, a self-described long suffering Mets fan, originally wanted to pursue a career in sports broadcasting career.