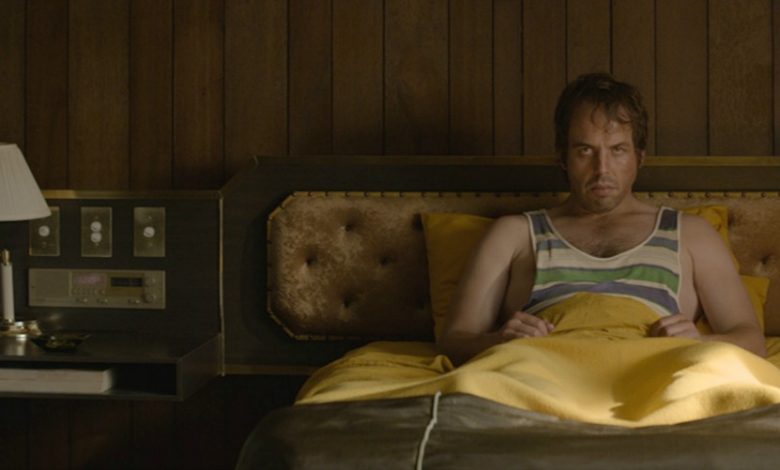 Some of the scenes in "The Mule" are as gross as anything in the "Saw" franchise.
Blame Leigh Whannell, who starred in and co-wrote the original "Saw" and now turns his attention to a man who stopped defecating to stay out of jail.
Confused? Relax. Audiences are in very good hands with "The Mule," a sophisticated dark comedy inspired by real events. Turns out Whannell the author isn't a one-torture porn pony.
The Mule Official Trailer 1 (2014) - Hugo Weaving, Angus Sampson Crime Movie HD
Angus Sampson of "Insidious" fame co-directs and stars as Ray, an Australian Momma's boy who lives a simple life without complaint. A good mate (co-author Whannell) coaxes him into being a drug mule during a trip to Thailand. Only Ray isn't exactly a smooth criminal. He finds himself in police custody where two cops (Hugo Weaving, Ewan Leslie) wait for him to pass the drugs in question.
Only Ray and his digestive tract won't cooperate.
RELATED: Why the Indie Film 'Gringo' Is a Pleasant Waste of Your Time
You don't need to read the "based on a true story" scrawl to know "The Mule" isn't the work of pure fiction. Who could devise such an unlikely story for the screen?
Whannell and co-screenwriter Tony Mahony take that unsavory nugget and give it a clever spin. Just don't write off "The Mule" as the tale of a shlub who redeems himself. The film shrewdly explores middle class malaise, social structures and the fuzzy line between right and wrong.
In short, why are we rooting for Ray's constipation to win the day over the law?
DID YOU KNOW: The screenwriter's inspiration for "The Mule" came from a New Zealand man who kept some smuggled drugs to … himself for an extended period to defy local law enforcement.
"The Mule" is quietly hilarious, what with Sampson's slack-jawed exasperation and the waiting game that carries the film's second half. Yet the story is rife with darkness, from the criminal kingpin pulling the strings (John Noble in an outstanding portrait of evil) to Ray's frazzled parents.
The smallest details set the film apart from other dark comedies. Even Ray's home feels authentic, from the food his family eats to the glasses from which they drink. And bless the production crew's collective heart for not drowning us in '80s trappings.
"The Mule" may not be for everyone. Its gross-out moments will make even horror junkies squirm. Those looking for a tale told with intelligence, humor and the element of surprise, though, will be glad to greet this "Mule."