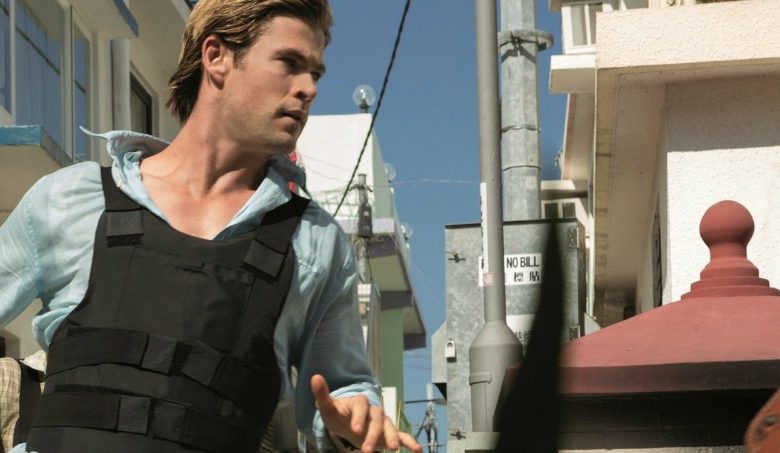 It's your first clue the auteur isn't bringing his high, hard "heat" with "Blackhat."
The film itself only crackles during its action sequences, where Mann's gift for visceral storytelling overwhelms as usual. Otherwise, this zeitgeist-friendly flick lacks the brains its musclebound hero flexes to save the day.
Blackhat - Official Trailer (Universal Pictures) HD
Chris Hemsworth of "Thor" fame plays Nicholas Hathaway, a hacker handed a "Get Out of Jail Free" card if he'll find the people who hacked into a Chinese power plant and caused stock market havoc.
Nicholas won't be working alone. He's teamed with an old cyber-pal (Leehom Wang) as well as a handler of sorts (Viola Davis) there to keep his free spirit in line. It helps that he quickly falls for his chum's sister (Wei Tang), a romance that begins awkwardly but ends up being sweeter than expected.
The bad guys have more than computer skills at their disposal, putting Nicholas and his team in harm's way.
Let's face it. It's hard to dramatize computer-based storylines, a problem more and more directors are facing in the 21st century. We live in a world ruled by laptop computers and social media, and making them visually compelling is Job no. 1 for many directors.
Mann tries too hard at times to do just that, particularly in the opening sequence where we watch circuits roar to life. It's a nice gimmick, but when it goes on forever we start to get itchy.
The rest of "Blackhat" has a similar effect. Yes, Hemsworth is a physically commanding presence, but it's daffy that he's so musclebound and fights like a Bourne Identity castoff.
The actor never looks silly as Thor in the Marvel Universe, a trick that deserves some sort of special award. His performance here is adequate in that generic movie hero way. The script doesn't give him much help, veering from the obvious to tin-eared asides. And the notion of a tentative Chinese-American partnership doesn't pay off in the dramatic fashion one expects.
The villains of "Blackhat" are suitably nasty, so when the third act arrives the cathartic moments pile up with a giddy crunch. It's like the recent Denzel Washington thriller "The Equalizer" with a modicum of taste.
"Blackhat" reminds us of the dangers lurking in our connected world as well as how A-list directors need better scripts to complete their visions.
DID YOU KNOW: Both Chris Hemsworth and his brother, Liam of "Hunger Games" fame were up for the lead in the original "Thor" film.