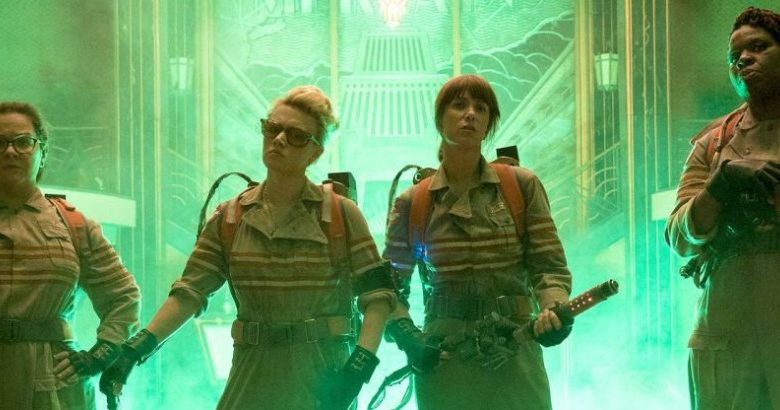 They march up to the Oscar podium wearing the latest chic ribbon. They make movies with political themes of which 98 percent of their chums approve. They dare to "ugly up" for the chance at awards season glory.
Yet they uniformly fall silent when they learn a major studio wouldn't dare make a Ghostbuster gay.
We learned this week that Kate McKinnon's character in the "Ghostbusters" reboot is a lesbian. Well, she's meant to be, according to the film's director, Paul Feig.
McKinnon, who is gay in real life, portrays Liz Holtzmann as a true live wire who sorta, kinda flirts with Kristen Wiig's character in the film's first half.
Parent company Sony wouldn't let them go any further, says Feig.
Yet, unfortunately, it doesn't look as if Sony will be making Holtzmann a canon gay character anytime soon. When The Daily Beast's Jen Yamato broached the subject with Feig himself, he appeared to confirm it as so with a "grinning, silent nod"; but quickly followed up with, "I hate to be coy about it. But when you're dealing with the studios and that kind of thing… "
So, while Feig, his cast and virtually every member of the media have been slagging "haters" for doubting the "Ghostbusters" reboot, no one's outraged over keeping a Ghostbuster in the closet?
Heck, even The Independent is ready to run cover for Sony:
Though it's inevitably frustrating to see Sony hesistant at such an opportunity for LGBT inclusion; thankfully, studio acknowledgement isn't particularly necessary when it comes to an audience's connection with Holtzmann herself.
Maybe celebrities aren't as brave as they appear.
In other news:
VIDEO HIT PARADE
You Had Us at Mads
ROGUE ONE Star Wars Celebration Panel
Liam Neeson's Voice Has a Particular Set of Skills
A Monster Calls Official Trailer 1 (2016) - Felicity Jones Movie
It's Official: Every Woman is Now in Love with Ryan Gosling
La La Land (2016 Movie) Official Teaser Trailer – 'City Of Stars'