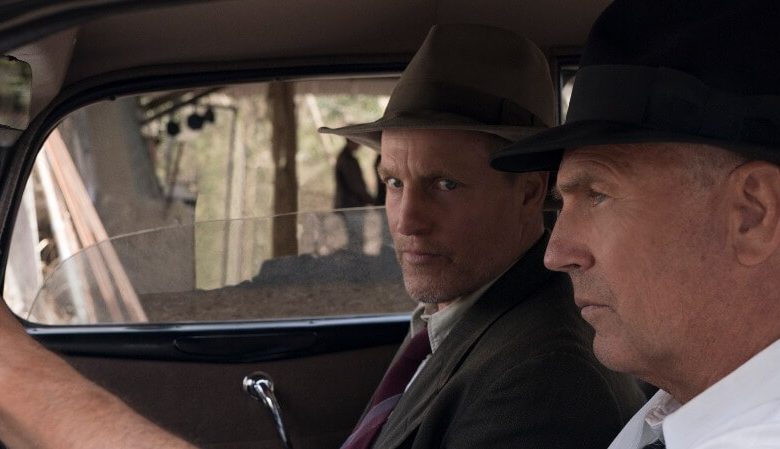 "Bonnie and Clyde" delivered rousing entertainment … but with a curious aftertaste.
The 1967 film's artistic bona fides are beyond significant debate. The way stars Warren Beatty and Faye Dunaway glamorized real-life killers, who enjoyed massive support during their reign of terror, is another matter.
Bonnie and Clyde (1967) - Birdcaged Bonnie Scene (1/9) | Movieclips
"The Highwaymen" offers a belated elixir.
The film, in select theaters before its Netflix debut, focuses on the Texas Rangers who brought down the Millennial-aged killers. This isn't a white hat/black hat affair, though. Director John Lee Hancock ("The Blind Side") traffics in gorgeous shades of gray, but he never loses sight of the story's purpose – putting the focus where it rightly belonged all along.
The Highwaymen | Official Trailer [HD] | Netflix
Kevin Costner stars as Frank Hamer, a retired Texas Ranger who spends his days helping his wife throw social soirees. Yes, he's bored, but he senses it's time for other heroes to save the day.
That belief crumbles courtesy of Bonnie Parker and Clyde Barrow. The bodies of innocents left in their wake pile up, while the long arm of the law can't grab a hold of them. So when Texas Governor Miriam "Ma" Ferguson (Kathy Bates), via a shrewd intermediary (John Carroll Lynch), asks Hamer to tackle one last assignment he begrudgingly agrees.
The scene where his wife sends Hamer off to battle is a mature, and unexpected ode to marriage. The "Toxic Masculinity" meter hits red, and there's not a thing wrong with that.
Hamer reteams with an old chum, Maney Gault (Woody Harrelson), who's quicker with a flask than a pistol these days. The two bring decades of experience to the hunt, along with the weariness that comes from being professional killers.
RELATED: 'The Glass Castle' Features (Another) Sterling Harrelson Turn
What follows is an investigation that's more methodical than gripping. The drama comes from the personalities in play. Hamer is a by-the-book type, but a coiling rage festers not far below the surface. Gault, seemingly younger but haunted by his past, is fighting for his old partner's respect.
Still.
Their interplay fuses the film together. The cinematography often does the rest, capturing a side of America's past that's both beautiful and tragic. It's 1934, and tent cities line up wherever the lawmen roam. It helps explain why two soulless killers could bewitch a nation still recovering from the Great Depression.
Their "Robin Hood" shtick, while phony, spread as far as a Twitter meme. That gave the criminals just enough cover to survive.
But for how long?
FAST FACT: When Bonnie Met Clyde. Bonnie Parker was married to a convicted murderer when she first laid eyes on Clyde Barrow. They made a devious love connection before jail divided the two. He spent time in the big house on burglary charges but escaped courtesy of a gun she smuggled into prison on his behalf.
We know how this all plays out. The final, obvious scene can't pack the punch a thoughtful chase like "The Highwaymen" deserves. We'll settle for a rich character study spiked with violence and regret thanks.
The screenplay delivers enough period goodies to satiate audiences. In between, we hear conversations steeped in righteousness, fate and the moment a good soul goes south. The film's willingness to stop and savor those details sets it apart from other crime dramas.
Consider how Hamer handles a series of guns early in the movie. He's gearing up for a big fight, naturally. He's also telling us with every assured grip how schooled he is in these weapons. Costner conveys that sense of ease, a man who understands his destiny better than most.
He's a hero, remember? They still make movies about them.
RELATED: Kevin Costner: From A-lister to Racial Healer
"The Highwaymen" shrewdly depicts Bonnie and Clyde without a morsel of fame. We don't even see their faces. They're the enemy, and they need to be stopped.
For all the banter about killin' and hidin' in plain sight, that element of the story shines through, just as it should.
HiT or Miss: "The Highwaymen" isn't just a belated commentary on a classic film's moral compass. It's a sturdy character tale featuring stars more than up to the challenge.