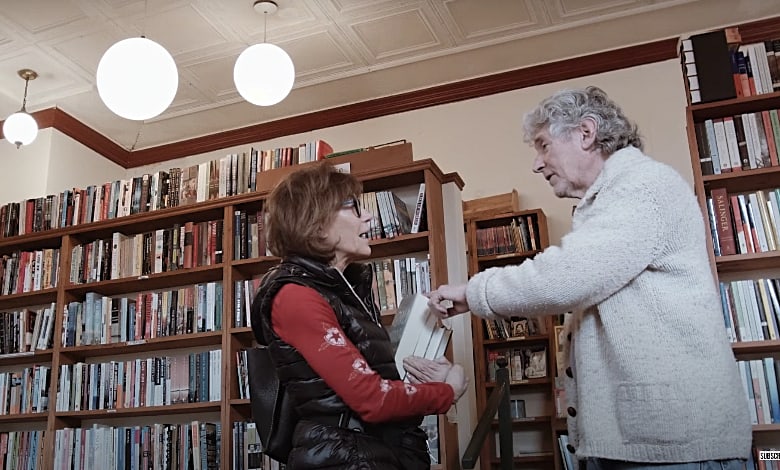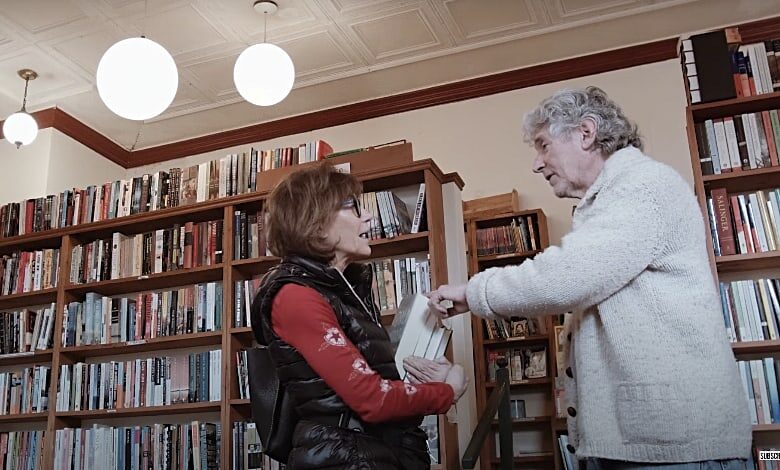 The lean-faced man picks up the phone and answers it with a cheery, "Hello, Bookstore!"
His name is Matt Tannenbaum, and he's the sole proprietor of The Bookstore in Lennox, Mass., a job he's held for 45 years.
With similar avuncular charm he talks about how he came to take over the shop, his love of reading and funny little anecdotes about the people he meets.
Then the pandemic hits.
The Bookstore, still recovering from the shocks that Amazon and Kindle have wrought on other literary retailers, must steel itself against even greater blows.
Hello, Bookstore Trailer #1 (2022) | Movieclips Indie
"Hello, Bookstore" is not a great film nor is it a revelatory documentary. It is, however, an enjoyable diversion, much like a stop at such a bookshop while on a long cross-country trip. It certainly reminded me of many such visits to bookstores all over the Eastern halves of Canada and the United States.
Our father told us, "there's always time for books" and made sure we stayed stocked with them, both at home and on the road.
As a result, I cannot enter a used bookstore without getting a nostalgic feeling, sending me back to the upper bunk of the family RV, on a beach or high atop the rocks near our campsite, enjoying whatever paperback I had just purchased.
A lot of those emotions came rushing back while watching the film. No doubt many viewers will have the same reaction.
"Hello, Bookstore" is a documentary on an independent bookstore's battle to survive the pandemic.

Director A.B. Zax and store owner Matthew Tannenbaum spoke to @joefryer on #MorningNewsNow.https://t.co/U4UZMHn7bF pic.twitter.com/Gk53eEn1LK

— NBC News NOW (@NBCNewsNow) April 29, 2022
The film rarely goes outside the bookstore itself, and even when we do, we don't get a feel for the surrounding neighborhood. All the same, an unmistakable sense of community comes through.
Tannenbaum loves his books but also loves the people who come in, and the feeling is reciprocated by his customers. Even during the peak of Covid, he keeps his spirits up taking orders over the phone, continuing the same tones of folksy warmth.
The movie is ultimately less about how bookstores or other small businesses struggled during the pandemic than a profile of a warm-hearted man who maintained his composure during a period of great stress.
View this post on Instagram
There is, unfortunately, a flaw with "Hello, Bookstore" that may impede some viewer's enjoyment. Even granted that The Bookstore is located in one of the bluest parts of the bluest state of the bluest region of the country, the movie goes out of its way to remind us of this.
The camera lingers lovingly over books by Ta-Nehisi Coates and Jason Stanley, and even a row of Ruth Bader Ginsburg children's books. Director A. B. Zax frequently balances the frame with a Bernie Sanders window sign, and does it so many times it becomes comical.
Most annoying is the way a few shots focus on a roll of Donald Trump toilet paper next to the door, which is as vulgar and childish as the former President himself.
RELATED: ODE TO MINNEAPOLIS BOOKSTORE BURNED IN RIOTS
There is no point to any of these shots other than smug virtue signaling to like-minded viewers. Some of them are even in the film's trailer, sending an unmistakable exclusionary message that goes against The Bookstore's mission and contradicts the broader themes of community and openness the film tries to convey.
If you don't share our politics, then don't visit our store, and while we're at it, don't watch our movie, either. Republicans read books too.
They also watch movies.
A.A. Kidd is a sessional university instructor in Canada who proudly volunteers for the Windsor International Film Festival. He appreciates classic movies, hard science fiction and bad puns.