Industry News
Opinion
'Haunted Mansion' Makes Disney's Bummer Summer Worse
Reboot of Mouse House IP can't compete with 'Barbie,' 'Oppenheimer'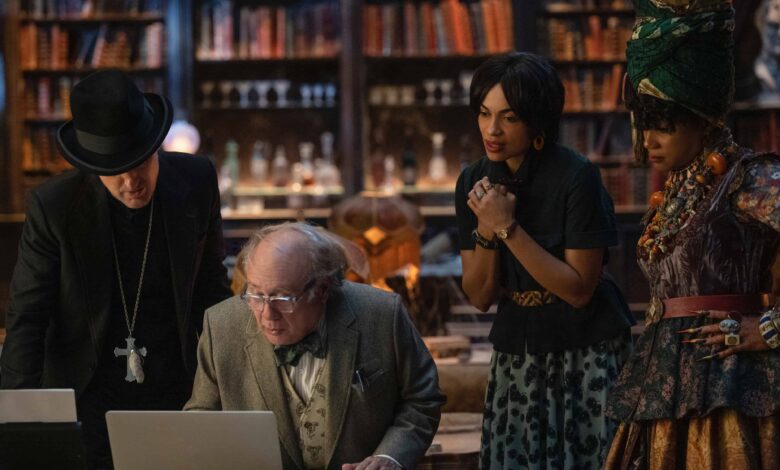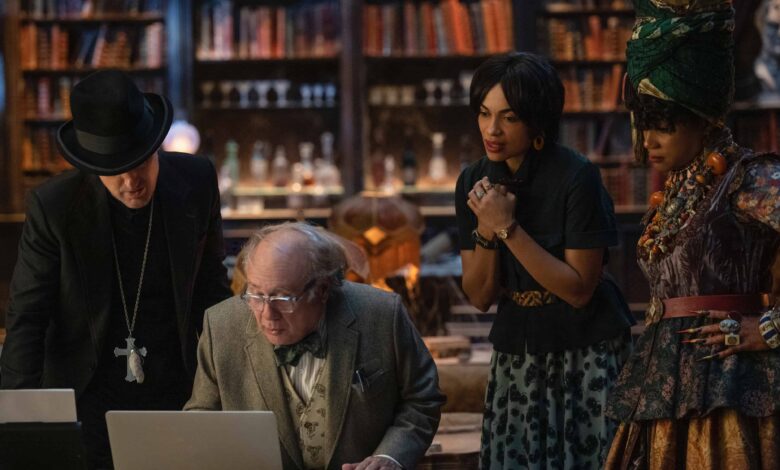 Disney should send James Gunn a cookie bouquet, stat.
The writer/director gave the studio a springtime smash with "Guardians of the Galaxy Vol. 3," a film that lived up to the MCU hype with $358 million stateside.
That sequel is proving the exception to the new Disney rule.
The studio that could once do no wrong is struggling to maintain that reputation. Last year, "Lightyear" and "Strange World" seriously underperformed, costing the studio millions. Now, summer blockbusters like "Elemental" and "Indiana Jones and the Dial of Destiny" are under-performing dramatically.
Add "Haunted Mansion" to the list.
Disney's Haunted Mansion | New Trailer
The reboot of the 2003 film is looking at a $25 million opening weekend, roughly the same as the first time around. Except ticket prices 20 years ago were roughly $6, far less than what a single ticket will set you back today.
Plus, the second "Mansion's" price tag soared to a reported $150 million. That doesn't include the exorbitant marketing costs.
"Haunted Mansion" doesn't lack for star power, featuring LaKeith Stanfield, Tiffany Haddish, Rosario Dawson, Owen Wilson and Danny DeVito.
The film's weak opening made it ripe for second guessing.
"Which month would you release a Halloween movie theatrically — in July, August, September or October?"

Even ChatGPT knows not to release HAUNTED MANSION in July.

AI may not be ready to write screenplays, but it sure seems ready to replace studio executives. pic.twitter.com/aWSxrS6mQI

— Joe Russo (@joerussotweets) July 29, 2023
It's also another body blow to the Mouse House. Disney may be selling off some of its prized assets, and its bulletproof franchises are looking rickety at the moment.
The Indiana Jones saga requires a massive reboot, one that will have to happen without its iconic leading man. Harrison Ford recently turned 81.
We haven't seen a new "Star Wars" movie since 2019, and nothing related to the saga is coming to the big screen either this year or next. Plus, every few months we hear of a new "Star Wars"-themed film but they often fail to clear the runway.
RELATED: IS DISNEY FINALLY GETTING THE PICTURE?
Pixar, which once cranked out hit after hit, can no longer pull off that feat. Chances are the proposed "Toy Story 5" will reverse that sour trend. What if it underwhelms at the box office, too?
Even the company's live-action remakes aren't bringing in as much cash as before. "Little Mermaid" earned an impressive $300 million stateside but flopped overseas.
Marvel Studios' The Marvels | Official Trailer
Plenty of hope rides on "The Marvels," the quasi-sequel to 2019's box office smash "Captain Marvel." Except its November release date may not last long. Multiple studios are pushing debut dates into 2024 due to the dueling Hollywood strikes.
Even worse?
The company's public attack on Florida Gov. Ron DeSantis and aggressive woke makeover left many diehard Mickey Mouse fans disillusioned, and that's putting it gently.
The company's family-friendly brand took a direct hit as storytellers inserted gender themes into Disney content.
This year can't end soon enough for Team Disney.