Industry News
Cowardly Comic Calls Conservatives Nazis, Then Hides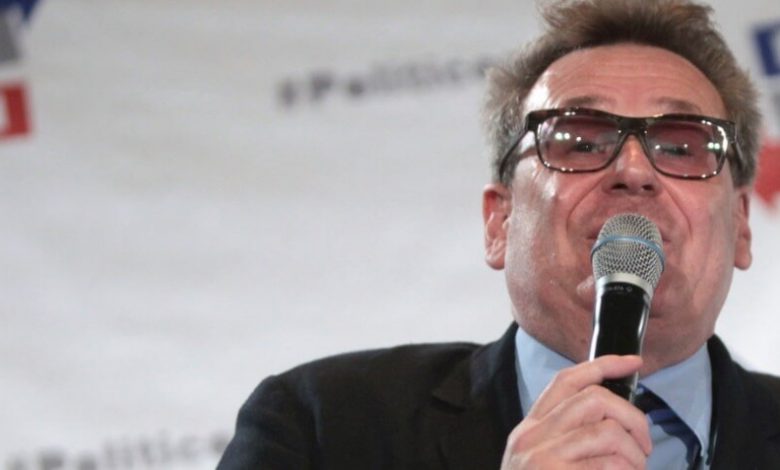 Greg Proops proudly played the Nazi card against some popular conservative figures on Twitter.
David Burge. Ben Shapiro. Matt Walsh. Guy Benson. Jonah Goldberg.
And why not?
No comedian, or entertainer, for that matter, will suffer the slightest by labeling a right-of-center soul as a Hitler devotee. Even if they lack a single shred of evidence to back up the hateful claim.
Comedians like Sarah Silverman and the recently disgraced Louis C.K. compared GOP candidate Donald Trump to Hitler during the 2016 presidential election cycle. Nothing happened to them.
RELATED: Dave Chappelle Calls Poor Whites 'MotherF***ers' for Backing Trump
Nor will U2 suffer by featuring white supremacists marching on President Trump's White House in their latest music video.
So Proops, who spend the weekend Tweeting support for the liberal Women's March, felt empowered enough to link those gentleman to Nazi propagandist Joseph Goebbels. One of those targeted by Proops, Rubin, fought back:
Hey @GregProops, I'd be happy to have you in studio with any of these guys so you can compare us to Goebells to our face. Lemme know!

@benshapiro@MattWalshBlog @guypbenson@allahpundit@KevinNR)@JonahNRO@iowahawkblog@EricRWeinstein pic.twitter.com/JRtKvRp3BY

— Dave Rubin (@RubinReport) January 22, 2018
Dave Rubin isn't a conventional conservative. Not at all. The host of The Rubin Report is a classic liberal who has repeatedly sided with conservatives over the past few month. Why? Conservatives are on the fore front of the free speech battle, and Rubin's fellow liberals are either sitting the battle out or actively working against the First Amendment.
So what happened next?
Proops played the Coward Card.
"Comedian" compares me to Goebbels, I invite him on show. Result… pic.twitter.com/SxHvL153C3

— Dave Rubin (@RubinReport) January 22, 2018
Here's betting Rubin's offer is still on the table. A sure bet? Proops won't take it.
BONUS: Here's Rubin's great video called "The Left Is No Longer Liberal:"
The Left is No Longer Liberal | DIRECT MESSAGE | Rubin Report
Photo by Gage Skidmore on Foter.com / CC BY-SA
Want more right-leaning Hollywood news? Hit the LIKE button below!