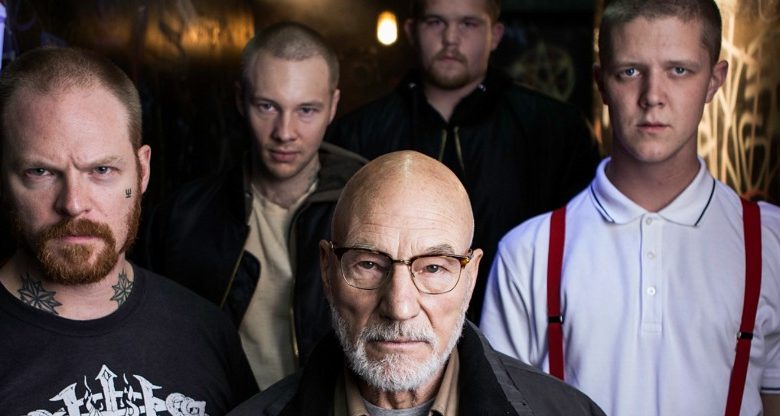 When it's from the director of one of the decade's greatest sleepers.
Jeremy Saulnier's "Blue Ruin" is the movie you recommend to everyone you know.
A. It's flat-out great
B. It came and went without so much as a blip on the pop culture radar.
Saulnier's follow-up, "Green Room," reveals that film wasn't a fluke. He's a genuine talent, squeezing tension out of tales that grab you by the scruff of your neck.
So why doesn't "Green Room" achieve instant cult status?
Green Room | Official Trailer 2 HD | A24
Fledgling punk rockers the Ain't Rights are at the end of a less than successful tour. Their final gig is a disaster, but someone tied to that concert promises to make it up to them. He's lined up a last-minute deal that will pay them more than just glorified lunch money.
Sure, the club is crawling with neo Nazi types, but these rockers can't turn down a paying gig at this point.
After the show one of the band members ("Star Trek's" Anton Yelchin) stumbles onto a horrifying scene. He can't look away, and he's been spotted by the club's crew. That sparks a gritty battle between the over-matched band and the club's cruel workers.
FUN FACT Jeremy Saulnier toured with a band early in his career. They created a fictitious band manager in order to dodge "pay to play" scams from shady club owners trying to rip them off.
Everything here works, to a point, from the ominous score to the credible performances. We're suitably shocked by the violence, too, something that's becoming harder to achieve in our media saturated age.
What we don't know right away are the secrets behind this nasty club.
It's led a soft-spoken Patrick Stewart who has a plan for every contingency. Until he doesn't. That transition might have been intriguing. On screen. it feels like a hurried script in action.
Green Room Interview - TIFF (2015) HD
We're right there with these rockers, eager for them to escape this madhouse. Then, slowly, it dawns on us we don't really know them at all. Even the young woman trapped with them (the always interesting Imogen Poots) is an unsatisfying puzzle.
Saulnier keeps tightening the movie's screws, but the third act feels like all that efforts has left them stripped. The answers slowly trickle in, but they're underwhelming. The body count rises, and we feel numb to the losses.
Worst of all, a late attempt to turn the battle into something out of an '80s action movie feels hopelessly contrived. It's something a second-rate horror film might trot out.
"Green Room," warts and all, is better than that.
So let's cheer the emergence of a talented filmmaker, someone who can turn a genre exercise into a superior set of frights. And we'll wait for a project that lets him fully embrace that "Blue Ruin" potential.