Industry News
Opinion
Will Golden Globes Swap Fun for Oscar-Like Lectures?
Once witty awards show could go full woke following diversity scandal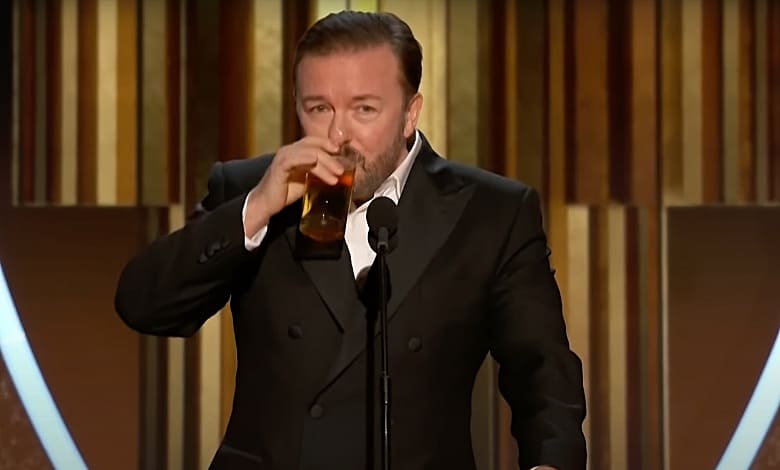 The Golden Globes, on paper, mean little to the Hollywood elite.
It's Oscar or bust, but the Globes are an increasingly vital part of that trip. You didn't dream of giving a Golden Globes acceptance speech, but in recent years winning a Globe meant your Oscar hopes inched closer to reality.
Give a killer Globe speech, and your odds rise even more.
The annual gala mattered for another, increasingly important reason.
It was fun. Unpredictable. And, once in a while, a nominee had one too many while waiting for their name to be called. Or perhaps they stepped away for a bathroom break, like Christine Lahti famously did during the 1998 ceremony.
The stakes are too high to get sloshed on Oscar night, and you best hold it in until your category comes up. The Globes? "I'll have just one more, thanks. Make it a double."
Will that be the order of the day come Jan. 10?
We're thrilled to announce the first group of presenters for this year's Golden Globe Awards!

Tune in to the #GoldenGlobes in ONE WEEK – Tuesday, January 10 at 8pm ET/5pm PT on @nbc and @peacocktv 🏆⭐ pic.twitter.com/nTeGTGZRwa

— Golden Globe Awards (@goldenglobes) January 3, 2023
The show will go on, of course, and it looks like we'll see a fair share of stars on the big night. It's the first Globes ceremony since the Hollywood Foreign Press Association's diversity scandal.
Eighty-seven members and not a single black person in the group.
The expose, coming on the heels of BLM's rise, sunk the Globes' already rickety reputation. Tom Cruise, who rarely flexes his celebrity clout for activist causes, handed over his three Globe awards in protest.
The group's future seemed cloudy. Would the Globes go the way of 8-track tapes and stars who can open a movie?
The Globes apparently paid their dues and are back, but the fun quotient remains to be seen. The HFPA selected Jerrod Carmichael to host this year's event. He's a gifted comic, no doubt, but hardly the first name that shoots to mind when you think awards gala host.
Carmichael is black and gay, two factors that didn't hurt him from snagging the gig.
The bigger fear remains. On an ordinary night, Carmichael could uncork a very funny monologue and use his stand-up chops to make the night's spontaneous moments sparkle. That's why you hire comics who excel at improv-style banter.
Is that Carmichael's mission?
RELATED: CAN 'TOP GUN: MAVERICK' SAVE THE 2023 OSCARS?
We've seen other funny people come up short during recent awards shows. Amy Schumer, at her best, can be hilarious, but nothing she said last March during her Oscar co-hosting gig confirmed that. The same held true for co-host Wanda Sykes.
Andy Samberg fell shockingly flat when he teamed with Sandra Oh to host the 2019 Golden Globes ceremony. Award show monologues are now about sending a message, telling partisan jokes and virtue signaling above all else.
That's what used to make the Golden Globes different. The event hired Ricky Gervais to host five times.
Five!
Ricky Gervais' Monologue - 2020 Golden Globes
Gervais would never trade laughs for virtue signals. Nor would he try to placate the crowd with crude, overtly partisan wisecracks.
If The Golden Globes wanted to restore its place as a funny, frothy, first-class alternative to the Oscars, it would throw all the money at Gervais and give him one directive.
"Let 'er rip."
Instead, it hired Carmichael, and we don't know if he'll have enough cultural room to make us howl before the awards are handed out.
Oh look, another Hollywood award show with pontificating actors! #RickyGervais knows the score — America just isn't interested in their lectures. #GoldenGlobes pic.twitter.com/uwy1oQYSBs

— PragerU (@prageru) January 6, 2020
There's another factor that could make the show insufferable. Some artists may still avoid the telecast due to that diversity scandal. You won't see Cruise at the Jan. 10 ceremony, and actor Brendan Fraser has a personal reason for skipping the ceremony.
The ones who show up may feel some residual guilt for doing so.
What's the best way to counter that impression? Lecture about diversity from the Globes stage. Don't think that's not running through the minds of the stars (or their agents). It's the perfect way to diffuse the sense that they're showing up for their career, cultural progress be darned.
RELATED: THE LEFT RUINED THE OSCARS AND THE SUPER BOWL — WHAT'S NEXT?
It's a near-perfect storm of Hollywood condescension, a key reason the Oscar ratings are on a downward spiral.
If the Golden Globes can't cut loose and provide audiences with a fresh alternative, then what's the point for audiences?