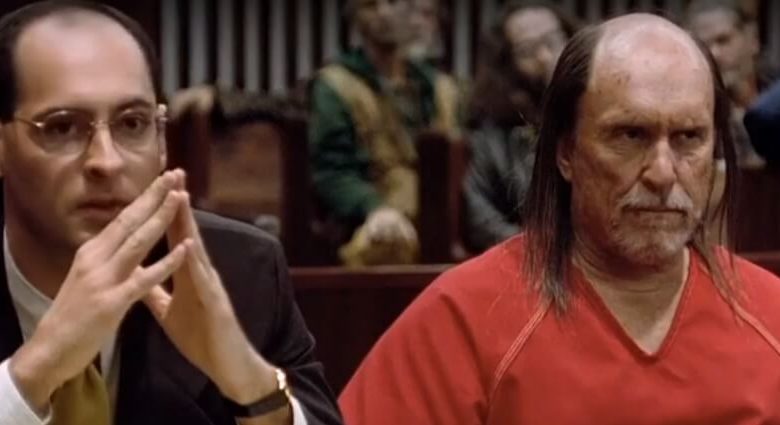 When Robert Altman died on November 20, 2006, I was a few hours away from teaching a class on his life and works.
A number of students called me that morning to inform me of his passing. They also asked if class would be cancelled or altered. They knew Altman was a god among directors, and that I would be shattered by news of his passing.
The class went on as planned, though I hated speaking of Altman for the first time in the past tense.
I still do.
Lily Tomlin -- Working With Robert Altman
At the age of 81, Altman had left behind a wildly unpredictable legacy as one of cinema's renegades, great comeback stories and true auteur filmmakers. He proved to be an outsider whose against-the-establishment perspective influenced all of his films.
Altman had made a film in every single genre imaginable and even expended the expectations of convention and directorial approach. Known for his trademark voyeuristic camera work (in which the viewer practically stalks characters from afar or just close enough to eavesdrop) and overlapping dialogue (in which characters talk over one another and interrupt, just like real life), Altman dabbled in every foreseeable category of motion picture.
"M.A.S.H" is his best known work and a definitive anti-war comedy, though he also made westerns ("McCabe and Mrs Miller"), surreal sci-fi ("Quintet"), a jazz-infused gangster drama ("Kansas City"), an ahead-of-its-time political satire ("Tanner '88"), a Van Gogh biopic (Vincent and Theo"), a fashion industry romp ("Pret-a-Porter/Ready to Wear"), a ballet-set slice-of-life drama ("The Company"), an early comic book adaptation ("Popeye"), various theater adaptations (ranging from "Streamers" to "Fool of Love"), and oddities so distinctly personal, they could only be described as "Altman-esque" (namely "Brewster McCloud" and "O.C. and Stiggs").
Brewster Mccloud - Original Theatrical Trailer
Among his later works, he also directed "The Gingerbread Man" which, despite being a legal thriller based on a John Grisham tale, is as close to a horror film as he's ever made. The film's troubled production alone is a horror story that plagued Altman's return to the mainstream.
The Savannah, Georgia-set "The Gingerbread Man" stars Kenneth Branagh as Rick Magruder, a successful, morally dubious attorney with a hit streak undermined by his shaky home life (his unhappy ex is played by Famke Janssen) and a weakness for attractive women.
The Gingerbread Man - Trailer
A tryst with Mallory, a troubled client/damsel in distress (Embeth Davidtz), plunges Magruder into a case involving a local religious sect, overseen by Mallory's deranged father (Robert Duvall). What appears to be an open-and-shut case escalates into a complex series of reveals and double-crosses that puts Magruder and his reputation at stake.
Although touted as "the first Grisham story written directly for the screen," various accounts state that "The Gingerbread Man" was an early, unremarkable Grisham work that grew in importance after Grisham became a household name.
While the screenplay is credited to Al Hayes, Altman stepped forward and owned up to Hayes being his pseudonym. Following the string of Grisham bookstore and in-theater blockbusters, Polygram expected Altman to deliver a conventional hit.
According to Altman's February 1998 interview in Film & Video, "The Gingerbread Man" received just-okay scores at test screenings, causing the studio to take the film away from Altman and alter the final edit. Thankfully, the final result shows no signs of the post-production struggle.
In fact, only the rushed final scene feels like an editing compromise.
FAST FACT: "The Gingerbread Man" earned $1.6 million at the U.S. box office in 1998. That year's top earning film? Steven Spielberg's "Saving Private Ryan" ($216 million).
Altman's return to courting the mainstream for the first time since casting Robin Williams as Popeye the Sailor Man was soured by its reputation as a flop. The movie still has plenty to recommend it.
"The Gingerbread Man" begins with a spectacular aerial shot, seeming to capture the surface of an alien planet, until we see a Savannah road that intersects with Magruder's car. We watch as he speaks into his car phone (an extravagant luxury at the time) and the POV remains at a distance in the sky for an extended amount of time. As Magruder is bragging about his posh existence, a storm is brewing. It's perfect foreshadowing.
Branagh fashions a honey-dipped Southern inflection and creates a compelling central figure who is as sleazy and morally compromised as Tim Robbins' Griffin Mill was in Altman's "The Player." Just as Branagh was uncannily effective playing an American in his own "Dead Again," his underrated turn as Magruder is an actor's master class that holds the film together.
The ensemble cast demonstrates Altman's imagination and taste in selecting collaborators. Playing Magruder's assistant is Daryl Hannah, first-rate in a character role. Robert Downey, Jr. (in a second go-round after stealing a portion of Altman's "Short Cuts") is delightful as a questionable detective who works for Magruder. Duvall is unsettling as a Manson-like cuckoo and Davidtz, Janssen and Tom Berenger excel in supporting turns.
Mark Isham's typically chilly, jazzy score assists Altman's rendering of Savannah as a place of dark pasts and colorful scoundrels. The Spanish moss dangling from trees says as much as the confederate flags seen hanging from state buildings. Altman is far more interested in atmosphere and character than fully developing a Grisham yarn akin to "The Firm."
The Firm (1/9) Movie CLIP - No Associate Has Ever Failed the Bar Exam (1993) HD
This is truly modern film noir, as many scenes are bathed in shadow, the "hero" is an unreliable protagonist and rain pours for most of the movie. The latter is a standard touch of film noir, as the water is either washing away literal blood or representing a means of cleansing of sins that the central characters can never achieve.
The storm reflects the temperament of Duvall's character, who holds a disdain for lawyers and authority in general. In an odd way, Duvall's Dixon Doss is a stand-in for Altman's worldview; Duvall's long-haired free spirit and righteous outlaw watches as God rains down his judgment on Magruder's gleefully prideful, suit and tie-wearing hypocrite.
While Altman's essential masterpieces remain "Nashville," "3 Women," "The Player" and "Short Cuts," Altman's engrossing, if unlikely Grisham adaptation is a hidden gem. Like his "Secret Honor" (a one-man Nixon portrayal) and "Dr. T & The Woman" (the eternally misunderstood, Richard Gere-starring commentary on male ego), "The Gingerbread Man" is offbeat and intriguing in a ways that ultimately make it Altman-esque.