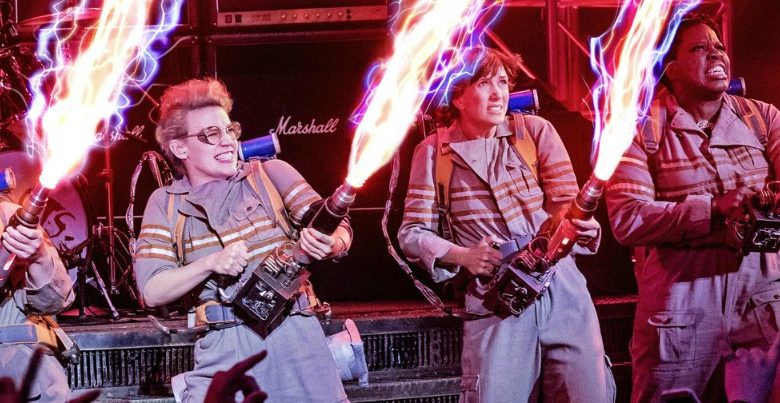 Sony movie chief Tom Rothman told The Hollywood Reporter he couldn't be happier that the all-female "Ghostbusters" film inspired so much "hate."
"It's the greatest thing that ever happened. Are you kidding me? We're in the national debate, thank you. Can we please get some more haters to say stupid things?"
The film, starring Melissa McCarthy, Kristen Wiig, Leslie Jones and Kate McKinnon, spawned the most loathed movie trailer in YouTube history. Journalists rushed to defend the project, blaming the intense backlash on the cast's collective gender, not a deeply unfunny trailer or the wisdom behind rebooting the property in the first place.
"Ghostbusters" doesn't hit theaters until July 15. An early tracking estimate shows the film in the $40 to $50 million opening weekend range.
RELATED: Is 'Gender Card' Only Hope for 'Ghostbusters?'
For some perspective, here are some summer movie films based on existing properties and their opening weekend figures:
"Captain America: Civil War" – $179 million
"Finding Dory" – $135 million
"Jungle Book" – $103 million
"Minions" – $115 million
"Pitch Perfect 2" $69 million
The $40 million-plus range is fine for many movies. For a rejuvenated tentpole meant to spark toy sales and a new cinematic universe? That's a flop.
After all, the new "Independence Day" sequel made $41 million over the weekend, and it's being called a flop across the web. Here's one sample headline from Forbes.com:
Box Office: 'Independence Day: Resurgence' Bombs With Extinction-Level $41M Weekend
Could "Ghostbusters" defy early predictions? Sure. Yet why do the comments made by a THR reader dubbed NotSure2006 seem both prescient and wiser than a certain movie studio executive?
Take a franchise with an existing rabid fanbase then make a movie for an entirely different demographic and run a campaign to make sure to alienate the existing fanbase as much possible. Women over 25 is who this movie is for? Huh? That's like remaking Amelie or Dirty Dancing for boys under 15. It's just a baffling decision to me.
As for me. I'm gonna pass even though I love Kate McKinnon and Kristen Wiig. The trailer was terrible and the endless "you're a misogynist if you didn't like the trailer" articles and interviews were a real turn-off as well. It's a bummer because this is the kind of movie that normally I would buy advance tickets for and invite a ton of friends to now I think it's one I'm just going to Redbox.
Maybe Mr. Rothman should take a meeting with NotSure2006. He could learn a thing or two about marketing.
RELATED: Has 'Ghostbusters' Hate Crossed the Line?
In other entertainment news:
VIDEO ROUNDUP
Nothing Says 'Star Trek' Like Rihanna
Star Trek Beyond Trailer #3 (2016) - Featuring "Sledgehammer" by Rihanna - Paramount Pictures
Look, 'Ghostbusters' Apologists … a Funny Trailer
Keeping Up with the Joneses Official Trailer #1 (2016) - Isla Fisher, Gal Gadot Movie HD
Thanks, GOP Primary Voters!
What Would It Take For Donald Trump To Lose Your Vote?