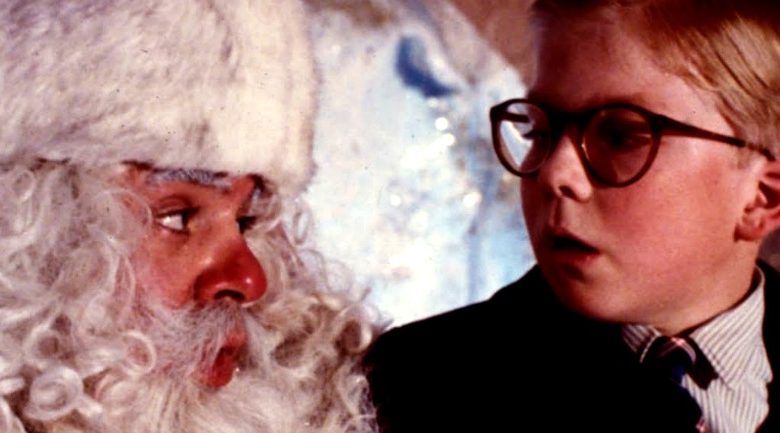 While 1983's "A Christmas Story" is the classic tale of all-American Ralphie and his quest for an official "Red Ryder BB gun with a compass in the stock and this thing which tells time," it begat the 2012 stinker "A Christmas Story 2."
Daniel Stern of "City Slickers" fame is so utterly befuddled playing "The Old Man" that the original's iconic line, "It's a clinker," comes out as a question,
"A Christmas Story 2" is a lump of coal in the moviegoer's stocking. On the naughty list? You could get the Blu-Ray collection "Best of Ted McGinley." But if you've been bad – really, really, bad – like Scut Farkus bad, you'll find "A Christmas Story 2: The Director's Cut" under the tree.
A Christmas Story 2 trailer - The Official Sequel
What if there was another "Story" as equally innocent and sweet as the original? A movie made before Hollywood got its hooks into Ralphie's boyhood chum Flick (actor Scott Schwartz, who went on to star in "The Devil in Miss Jones 6," "Café Flesh 2," and "New Wave Hookers 5")?
Imagine just one more chance to hear the wondrous voice of narrator Jean Shepherd recounting wacky adventures from his formative years in the fictional steel  town of Holman, Ind.
"The Great American Fourth of July and Other Disasters" premiered on the PBS series "American Playhouse" back in 1982. Shepherd introduced America to Ralphie and Randy, Flick, Schwartz, Mom and The Old Man in a one-hour tale about a scorching hot Fourth of July in the post-war Midwest.
It's raw and amateurish and a bit jumbled – but remember, Shepherd earned his modest fame writing short stories and radio bits. He was no screenwriter. Hollywood smoothed out the rough edges for "A Christmas Story" (where we hear Shepherd's voice as the narrator and spot him briefly as a man in line to see Santa sending Ralphie all the way to the back).
"The Great American Fourth of July" is gloriously bumpy and unrefined.
For every bit of forced, over-produced dreck suffocating "A Christmas Story 2," the prequel reflects the unfettered joy of a cast and crew who can't seem to believe they get to make a movie.
And the cast, well, viewers won't remember them – most of them.
The Old Man was played by James Broderick, who played the father, Doug Lawrence, on the '70s show "Family." He also appeared on "The Love Boat" and "Fantasy Island." He died a few months after his role as The Old Man.
Barbara Bolton, who plays Mom, was in a bunch of TV shows most haven't seen and had the role of "a British prisoner" in the movie "Empire of the Sun."
The kid who played a teenage Ralphie, he did all right. Matt Dillon, in just his fifth appearance, went on to star in "Rumblefish," "The Outsiders," and the fantastically dark comedy "Drugstore Cowboy."
TBS kicks off its latest yuletide marathon of "A Christmas Story" on Dec. 24. Enjoy, as always. But this year, unwrap your own version of Chinese Turkey.
After decades of being virtually impossible to find, "The Great American Fourth of July and Other Disasters" is floating around on YouTube. Take a look while you can.
Hoooooo. Hooooo. Ho.
DID YOU KNOW: Child actor Peter Billingsley, who played Ralphie in "A Christmas Story," grew up in Phoenix and traveled extensively back and forth to L.A. for auditions and various parts.