Interviews
FundMyComic.com Offers Haven for Indie Comic Creators
Luke Stone's platform protects artists against woke crowdfunding web sites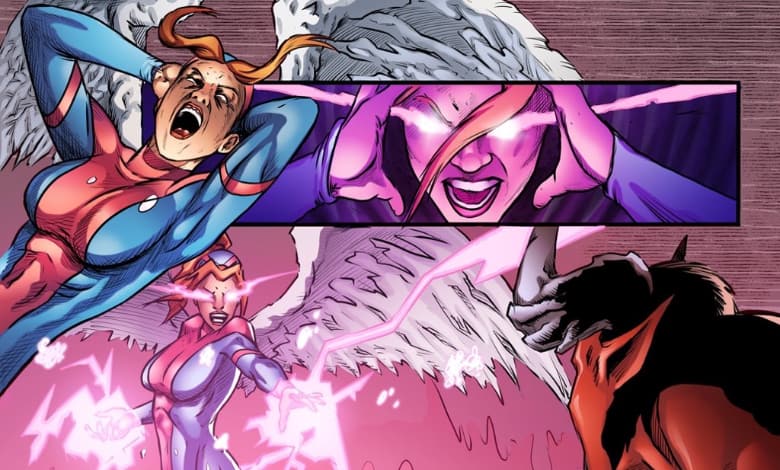 Doctors gave Pastor Luke Stone a five percent chance to survive COVID-19's Delta Variant.
Stone contracted the virus in 2021 and spent 150 days in the hospital. That gave his body time to heal, slowly. It also let him consider the next stage in his career.
Stone, a part-time comic book artist, knew he wanted to keep on creating. It wasn't just his health status standing in the way.
He suffered the loss of a distribution deal during his extended hospital stay, and he watched in horror as indie comic book creators faced Big Tech suppression.
"I started seeing the shadow banning," on crowdfunding sites. Even heralded comic book talents like Mike Baron got pinched by select sites.
If you hold opposing political views, whether you choose to include them in your work or not, the mainstream will attack you. Punisher writer Mike Baron has been shadow-banned on Indiegogo, kicked from Kickstarter, and accused of fascism by Gerry Conway. https://t.co/1Fy3u5qz7d pic.twitter.com/yummmpJOoE

— Eric July (@EricDJuly) December 16, 2022
Meanwhile, Stone focused on a brutal recovery process.
"I had to re-learn how to walk, talk," he recalls, noting he still has only 30 percent of his lungs working.
He had a new lease on life, but he feared his work might fall prey to digital censors.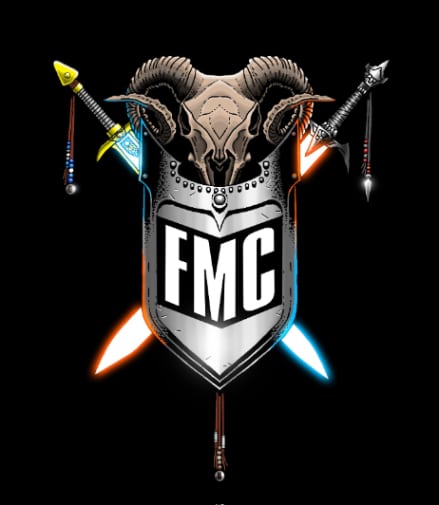 "I'm very much frustrated with the idea of putting my future in someone else's hands," he says, coaxing his big career step. "I'm going to create my own platform for myself to crowdfund from … that was the intent from the beginning."
Plus, he knew his church was about to close and he didn't have his pastor work to fall back on once he left the hospital.
"I still had a connection with my fans," he says. "I'm still not physically well. I can't do a lot of other jobs."
So Stone got to work.
He researched how to create a secure platform that could protect his clients' projects and resist hackers. He used a large part of his church severance package to fund the project.
The marketplace offered another incentive.
"There was a need for a free speech platform focused on creativity that allowed creators to have more independence … you can count on getting your money," he says.
"I took the plunge. I just wanna make comics and be left the hell alone," he says.
Share and retweet the campaign that Mark Hamill wants to silence! @fundmycomic https://t.co/hBwi8E23M2

— Ben Soto (@vehementstudios) August 1, 2023
Stone's FundMyComic.com adheres to three core tenets: creative freedom, fierce independence and trust. The site empowers creators and allows them to thrive without chronic censorship. Stone offers some guardrails along the way.
"I don't say that we don't gate keep. It's my yard. I've got house rules," he says. "We don't use abusive language [or] partial nudity."
That means a title like "Ma'am I Am," a satirical swipe at modern gender mores styled after a Dr. Seuss book, can be found on his platform.
"That would have gotten banned everywhere else," he says, adding the majority of titles and board games aren't ideological in nature.
"It's just good, fun content. It's what comic books should be," he says.
Baron is taking advantage of Stone's vision. He posted a crowdfunding campaign for his latest graphic novel, a Weird Western called "Bronze Star," at the site.
Just don't expect FundMyComic.com to prevent left-leaning artists from sharing their stories, too. Intellectually diverse content matters.
"To defend free speech, we have to make it free for everybody, even if we don't agree with the content of the book," he says.
Stone's personal library will have a home on the site as well.
What is Hybrids The Sons of Gods #Comics #Hybrids
His "Hybrids: The Sons of Gods" series combines mythology, aliens and conspiracy theories in ways that echo modern times. Stone writes and illustrates the title.
"I've dreamed of [creating comics] since I was 14. This is my life. I'm grateful to God for getting me a second chance," he says.