Interviews
Five Times August's 'Silent War' Gives Voice to the Voiceless
Singer's protest songs defy 'approved' narratives, shred Fauci, mandates and more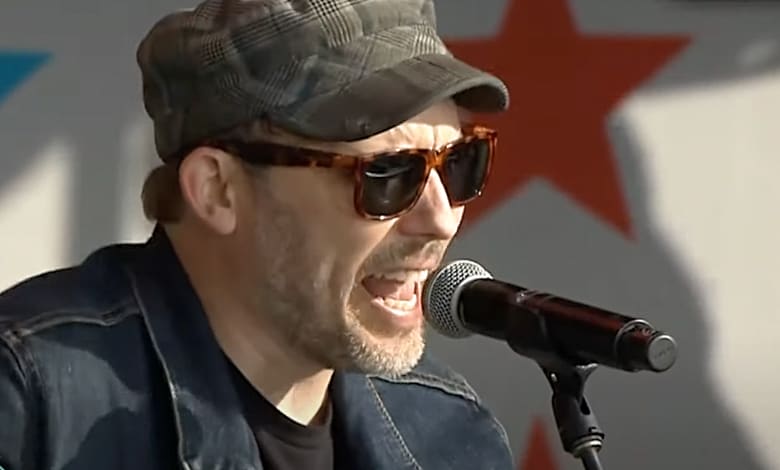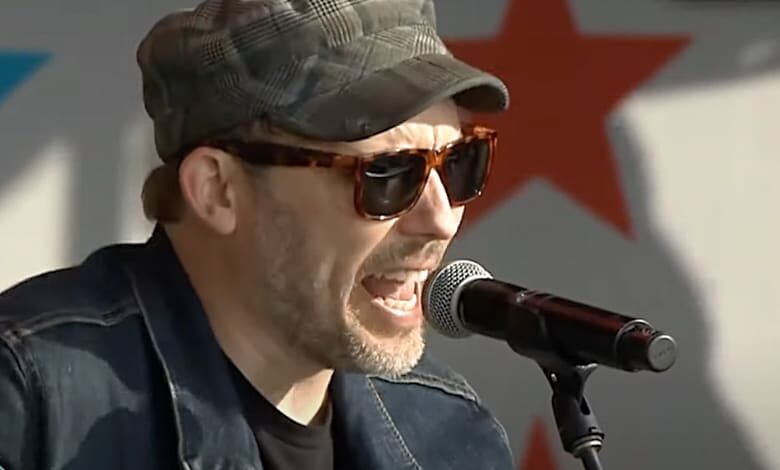 Brad Skistimas' career as a children's musician got interrupted by a global pandemic.
"I was told to stay home for two weeks," says Skistimas, known by his professional name Five Times August.
He had tasted success as a singer/songwriter, scoring music for films, TV shows and commercials before creating the Juicebox Jukebox brand, a shift coinciding with him starting a family.
"The One & Only You" The Juicebox Jukebox | Character Building Kids Song Friendship 2021
The 2020 lockdowns complicated more than just his career evolution.
He started seeing institutions like the media and government in a less flattering light. And, organically, the kinds of songs he wrote evolved once more. He started releasing parodies online "just to kill the time," he says, but those clips couldn't assuage his anger at the new status quo.
"What kind of a world were we creating for our kids?" he asks. It went deeper than that for the veteran artist.
"I have a platform. I need to use it," he says, but the impulse had deeper roots. "Nobody's speaking out," he adds, including musicians he grew up admiring.
The result?
Tracks like "Sad Little Man," a devastating takedown of Dr. Anthony Fauci, and the withering "Anti-Fascist Blues" captures his fury over what he viewed as pandemic overreach.
Turns out he wasn't alone.
"I feel like I'm either burning down everything I've worked for or I'm building something new," Skistimas says of his thinking at the time. "Six months into this path, the feedback was positive and encouraging. People understood where I was coming from. There was a camaraderie … we were in a fight together."
Fourteen of his fiery tracks comprise "Silent War," the new Five Times August album capturing protest songs you'd never hear on terrestrial radio or any late-night talk show.
But should.
"Silent War" is Coming! - Full Length Album by Five Times August November 2022
Five Times August performed at the Jan. 2022 rally against vaccine mandates .And his videos rack up hundreds of thousands of views.
"Silent War" is "an album of the times," Skistimas says, "a mix tape of what's been happening [over the last two years]. It wasn't intended to be an album. I ended up writing an album in real time in front of the world."
He arranged the songs in the order in which he wrote them, giving "Silent War" a thematic upper cut.
RELATED: FAUCI AGITPROP HITS THEATERS AT WORST POSSIBLE TIME
Part of Skistimas' success stems from the surreal music videos accompanying his tracks. It's like Terry Gilliam meets MTV, a pastiche of ornate imagery enhancing each song's lyrics.
He taught himself animation as part of his children's music career. Now, his visuals make his tart lyrics pop. And he says it's important that he crafts those animated snippets personally.
"It's an extension of what I want to say with the music. I don't think the videos would come across the same way if I hired people and had to explain my vision [to them]," he says.
"Sad Little Man" by Five Times August (Official Music Video)
He hopes his videos connect to MTV's golden age, a time when audiences couldn't hear Peter Gabriel's "Sledgehammer" or Dire Straits' "Money for Nothing" and not think of their respective music videos.
Skistimas, like many right-leaning artists, has run afoul of Big Tech censorship.
"YouTube has Censored, suppressed, age-restricted and demonetized several of my videos," he says, adding the warnings he reads from the platform never expressly share what rules he may have violated.
"Sad Little Man," for instance, got labeled "medical misinformation" even though there's nothing specifically medicinal about the song or lyrics. He doesn't even sing Dr. Fauci's name, although it's clear from the animation who is being targeted for satire. Nor does he name check "vaccines."
"They're telling you how to process art and what you can and cannot see in entertainment," he says.
Sad little man but he's treated like a God
As the faithless pray to a fake and a fraud
Worship the man, pledge to his word
One shot, two shot, now you get a third
There's a danger for any musician releasing songs tied to current events. What if the material in question sounds dated in short order? Sadly, he says that's not likely the case with "Silent War."
"I expected many of the songs I released [early on] to be irrelevant [now]. A year down the road, they've become more relevant," he says.