Interviews
TV
'Farmhouse Rules' Star Nancy Fuller Keeps Cooking, Show Business Real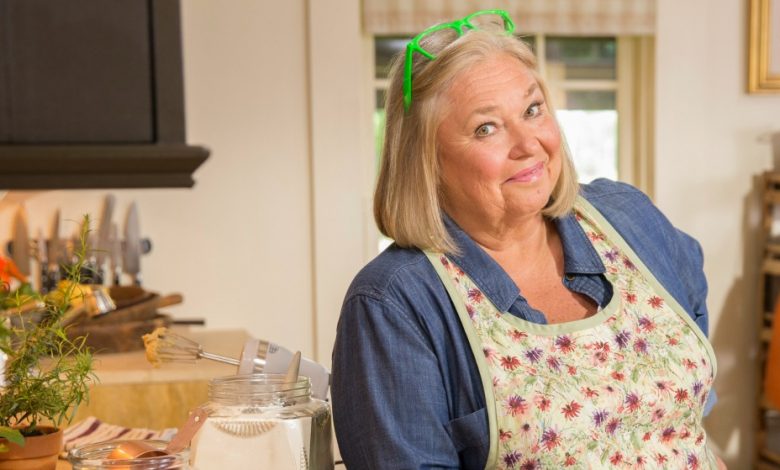 She'd like to learn how many cups, tablespoons and other basic measuring units she needs for her favorite recipes.
The instinctual chef returns to the Food Network Sunday for "Farmhouse Rules's" new season kickoff.
"If you see my eyes going off into left field … with how many cups of flour I've used, that's the reason why," Fuller said this week during a phone conference call to promote her show. "It's like patting your head and rubbing your stomach."
The new season starts at 12:30 p.m. EST Sept. 14 with "Aunt Jean is Back in Town." The episode finds Fuller cooking for a favorite family member. The old-school chef preps one of her favorite dishes, Fish and Chips with a Tangy Tartar Sauce and Super Simple Succotash on the side, for the occasion.
Fuller's no-nonsense approach to cooking and parenting alike earned her three seasons' worth on the Food Network. She's a mother, wife and grandma of 13 children who runs Ginsberg's Foods above and beyond her TV chores. She's so busy she hasn't had time to check out the recent foodie movies "Chef" and "The Hundred-Foot Journey."
She isn't surprised to see both films stand tall against the summer's blockbusters.
"There's a given audience because with this whole trend now – back to basics, more health conscious and getting away from processed foods," Fuller said. "The notoriety of the whole trend is causing Hollywood to make those two films."
Future "Farmhouse Rules" installments will feature recipes for handmade linguini, s'mores chocolate chip cookies, prime rib sandwiches and airplane sugar cookies with royal icing.
DID YOU KNOW: Nancy Fuller lives on a 1760s Claverack farmhouse with her husband, David,