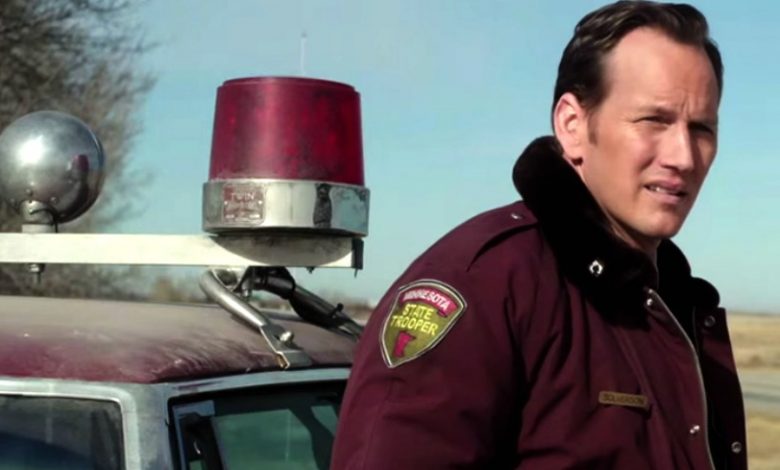 Yes, the culture couldn't get enough of Walter White and Tony Soprano, serially flawed men who anchored "Breaking Bad" and "The Sopranos," respectively. Their antics suggested audiences had little appetite for Boy Scout types. And Hollywood was only to happy to oblige with even more blighted souls.
"Jessica Jones." "Daredevil." "Orange Is the New Black." "House of Cards." "Hannibal."
Meanwhile, white hat types were mostly put out to pasture. Consider the recent "Man of Steel" reboot. The 2012 film shoved aside the squeaky clean Superman Christopher Reeve played in four features. Henry Cavill's hero drew criticism from the public, not universal acclaim. Even Superman's cape took on a darker hue.
Along comes State Trooper Lou Solverson on FX's "Fargo," and suddenly the new formula no longer applies.
Patrick Wilson's state trooper is part of "Fargo's" brilliant ensemble. His stoicism in the face of adversity makes him the show's emotional core. Lou's wife is fighting a losing battle against cancer. He's trying to bring peace to a community ravaged by a feud that keeps depositing bodies on his beat.
Lou stares down the show's villains without flinching. He's as square jawed as Superman, but his only superpower is a Minnesota drawl.
ALSO CHECK OUT: 'Fargo' Fails to Nail Minnesota, Don'tcha Know
Wilson, whose profile should be skyrocketing thanks to his "Fargo" performance, elaborated on what makes Lou special during a Variety interview.
I'm rarely given these kinds of roles. In a strange way, I didn't even know that when I did it. I know it when I watch it. I think I can be pretty objective about my work; sometimes it's good and sometimes I wish I had another shot at it. But with this show, I've been so happy with every episode and what we all set out to achieve. Lou is the kind of guy you want to be and it's a luxury to play that. To play someone with that kind of steely determination and quiet strength, it's very admirable.
The handsome actor doesn't get flooded with Lou-type roles? That rings true. The industry would rather cast him as a sexually-obsessed politician ("Zipper") or a morally fuzzy limo driver ("Stretch"). Screenwriters don't see that square jaw and resolute posture and think Gary Cooper.
They might now. Perhaps Hollywood will notice there's an appetite for that type of hero. Still.
DID YOU KNOW: Patrick Wilson is the drummer behind The Wilson Van, a covers band featuring his to brothers, Mark and Paul. The outfit plays irregularly, donating their proceeds to a series of non-profits.