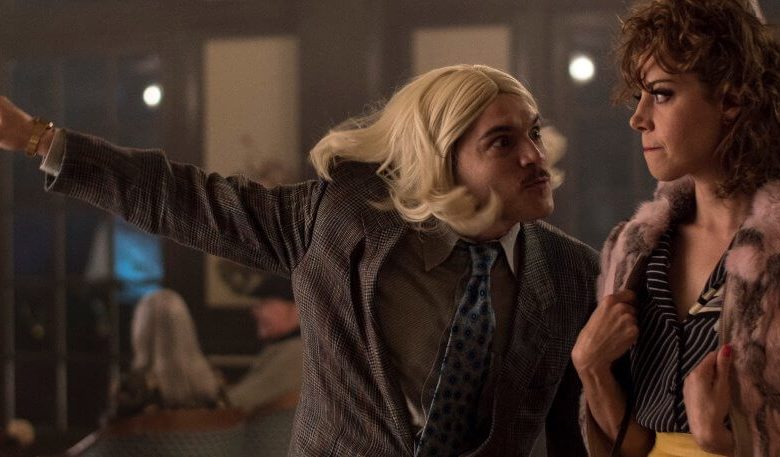 For 13 years Fantastic Fest has been bringing chaos and insane cinema to Austin as the largest genre film festival in the world.
Last year, the festival invaded Brooklyn, San Francisco and Denver, bringing prime selections from the festival-proper to audiences around the country. It's a rare chance to see a variety of wild films before they're released in theaters or some that might not be released in theaters at all.
It's happening again.
This year Fantastic Fest Denver continues at Alamo Drafthouse Cinema Sloans Lake with a strong slate of exciting new films, recently restored gems, and brain-melting rarities.
This year's highlights include:
"Piercing" – a "tense battle of wits and desire between prostitute and trick, predator and prey" from the director of THE EYES OF MY MOTHER,
"An Evening with Beverly Luff Linn," the long-awaited "Lynch-meets-Waters" follow up from "The Greasy Strangler's" Jim Hosking
"Lords of Chaos," a Rory Culkin-led biopic about the genesis of Norwegian black metal via the infamous band Mayhem.
An Evening With Beverly Luff Linn Trailer #1 (2018) | Movieclips Indie
* * *
Rory Culkin discusses his film "Lords of Chaos" at IndieWire's Sundance Studio
Fantastic Fest also brings the premiere of two newly restored and incredibly important Sarah Jacobson films: "I Was a Teenage Serial Killer" and "Mary Jane's Not a Virgin Anymore."
The incredible team at the American Genre Film Archive have brought these rarely screened DIY, riot grrrl gems back to the mainstage and is essential viewing for any cinephile.
Alamo Drafthouse Cinema Sloans Lake will have new Fantastic Fest merch as well, including tote bags (free on a first come, first served basis), t-shirts and enamel pins available at the box office.
The traveling Fantastic Fest takes place Sept. 27-30 in Denver, Brooklyn and San Francisco. Tickets for all screenings can be found at Alamo Drafthouse's official Fantastic Fest site.
---
Steve Bessette is the Creative Manager of the Alamo Drafthouse Cinema Littleton.