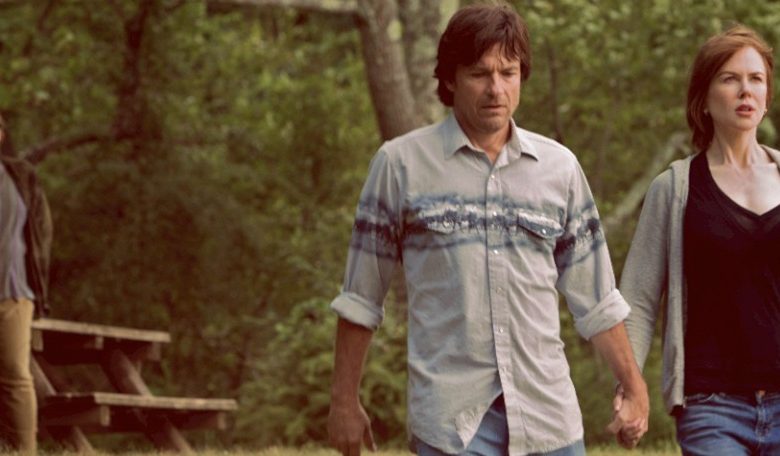 "The Family Fang" is that kind of movie.
And with Jason Bateman behind the camera, it does more than lap its outlandish premise. It views the ties that bind us to our parents in a vibrant new way.
The Family Fang Official Trailer #1 (2016) - Nicole Kidman, Jason Bateman Movie HD
Bateman and Nicole Kidman star as Baxter and Annie Fang, the adult children of renown public pranksters.
Growing up, their parents enlisted them in a serious of stunts, like faking a bank robbery where one of them ends up in a pool of (fake) blood.
And they've got the emotional scars to prove it.
He's a blocked writer (cliche alert!). She's a desperate actress who does an unnecessary nude scene just to prove she's a team player. She also doesn't want to lose the gig.
FUN FACT: As a teen, Jason Bateman directed three episodes of his family sitcom "The Hogan Family." That made the 18-year-old Bateman the youngest person inducted into the Directors Guild of America.
When their parents disappear under ghastly circumstances, they assume it's just another prank. It still forces them to confront their childhood demons, many of which are captured on video tape.
Christopher Walken has been reduced to caricature roles too often lately. Blame a willingness to take on inconsequential roles. Or, perhaps, that cowbell skit has done him few favors beyond T-shirt immortality.
Here, on the heels of the intriguing "One More Time," he proves what a versatile, layered performer he is when given the chance.
Why Jason Bateman Snagged Christopher Walken for The Family Fang - TIFF 2015
Walken plays Caleb, the Fang patriarch who orchestrates their outlandish pranks. He's moody, domineering and always looking to create "art." He's also self-obsessed and a lousy parent. That leaves his children lurching from one emotional crisis to another.
Kidman's casting is a point of contention. She typically reigns in her natural Aussie accent better than she does here. She also projects an inner strength that clashes with her character's delicate core.
"The Family Fang" takes its time getting to its big mystery, and when it arrives it hardly rises to the level of "head scratcher." We're also witnessing characters arcs with predictable turns. Guess how Annie influences a magazine writer to pen a fawning profile of her?
RELATED: 'Joy' Ends Great Russell-Lawrence Run
Bateman the director keeps steady control over the film's tone all the same. That's not easy. The situations could easily sink into camp, or get so lost in absurdity the tale never recovers. His 2013 directorial debut "Bad Words" got unfairly pinged by some critics. That dark comedy illustrated his refined touch.
"The Family Fang" confirms it.
The dramedy also explores the shrapnel left by a damaging family legacy. Who hasn't had issues with a parent? "The Family Fang" takes full advantage of that connective thread. We've all been there, even if we never had to explain why he made a group of strangers think we just committed armed robbery.
It's equally astute at examining art and its consequences. The Fangs are both celebrated and jeered for their handiwork. Is it truly art … or dysfunction masquerading as something profound?
Based on Kevin Wilson's 2011 "The Family Fang: A Novel
" the movie offers no easy answers. Nor will these characters emerge unscathed from the film's mystery. What's clear is how bright Bateman's career is on both ends of the camera.