Industry News
Opinion
How Hollywood Bet Big on 'The Exorcist' … and Lost
Industry's savviest producer swings and misses with woke reboot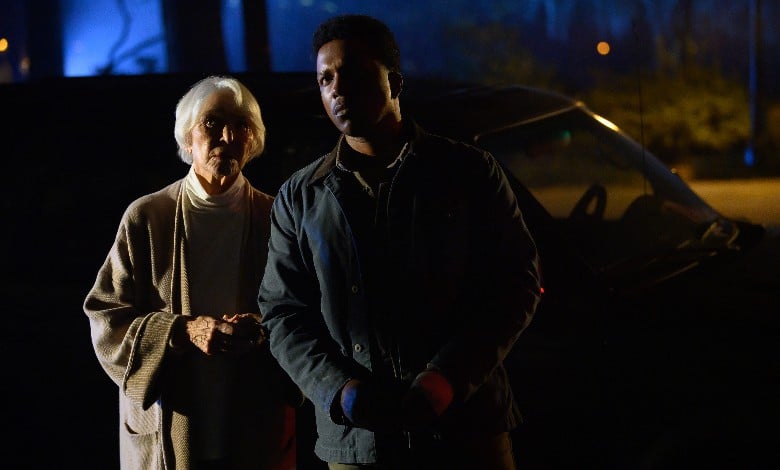 Jason Blum could make (another) fortune telling fellow studio executives how to turn a profit.
The horror producer focuses on low budgets, killer concepts and actors who may not necessarily turn heads at the cineplex.
Did anyone know who Daniel Kaluuya was before 2017's "Get Out?" (They sure do now, though)
Daniel Kaluuya Wins Best Supporting Actor | 93rd Oscars
Blum's business model is darn near foolproof, made easier by our enduring love for all things horror. Here are a few examples of his scream success stories (US box office):
"M3GAN" – $95 million
"Get Out" – $176 million
"The Invisible Man" – $70 million
"The Black Phone" – $90 million
"Halloween" (2018) – $159 million
"Happy Death Day" – $55 million
Blum didn't heed his own advice when he signed on to co-produce an update on the granddaddy of all horror movies – 1973's "The Exorcist."
It's considered one of the scariest movies of all time, and Universal Pictures figured it could leverage that brand into a franchise for the modern era, paying $400 million two years ago for the privilege.
Sequels! Streaming originals! Theme park attractions!
Blumhouse Pictures, according to The New York Times, "has a first-look deal with Universal" and served as a natural partner given its mostly successful "Halloween" reboot.
The mega studio, along with the guru of small-budget horror, joined forces. Both parties envisioned a solid ROI, both in theatrical sales and streaming views.
Good luck now.
"The Exorcist: Believer" opened to putrid reviews and a lackluster $27 million on its opening weekend during the month of Halloween, no less. Audiences hated the film, too. Consumers gave it a tepid 57 percent "rotten" rating at RottenTomatoes.com to go with a "C" from CinemaScore.
That's not going to spark a word-of-mouth rebound.
Ironically, the powers that be kept the reboot's price tag at a modest $30 million, a smart decision but one undermined by that $400 million fee.
#ExorcistBeliever is a $30 million film that opened w/ $27 million. However, they (foolishly) promised a trilogy and paid $400 million for rights. It's an IP for the sake of IP mistake and was in 2021 a show of force when Netflix was setting money on fire for sport. #BoxOffice pic.twitter.com/dsxaRJUZgb

— Scott Mendelson (@ScottMendelson) October 8, 2023
The franchise's original player, the ageless Ellen Burstyn, graced the story as does rising star Leslie Odom, Jr.
What could go wrong? How about … everything?
Let's start with what should be the obvious problem with the concept. No "Exorcist" film has thrived at the box office since the 1973 original.
"Exorcist II: The Heretic" – $30 million
"The Exorcist III" – $26 million
"Exorcist: The Beginning" – $41 million
"Dominion: Prequel to The Exorcist" – $251,495
Shouldn't that give any film executive pause?
The original "Exorcist" captured lightning in a bottle, arriving at a time when cultural pieties were easily rattled. That's hardly true today. In fact, the new "Believer" falls squarely in line with woke platitudes, eschewing Catholic dogma for what Film Threat's Chris Gore dubbed an "Avengers" approach to the world's religions.
THE EXORCIST: BELIEVER | Film Threat Reviews
Even liberal film critics found that all-inclusive rebranding a dud.
Universal/Blumhouse now has a monumental task at hand. How do you build franchise momentum off the corpse of "The Exorcist: Believer?" Burstyn isn't getting any younger, and the events of the film prevent her from playing a sizable role in future installments.
The story itself hardly begs for another chapter, and the buzz around the rebooted franchise will be even quieter when the next film drops in 2025, reportedly.
That massive $400 million deal came before the Biden economy hit Hollywood hard and streaming services realized the flow of red ink wouldn't end anytime soon.
Now, the only thing scary about the "Exorcist" franchise is the folks holding those receipts.