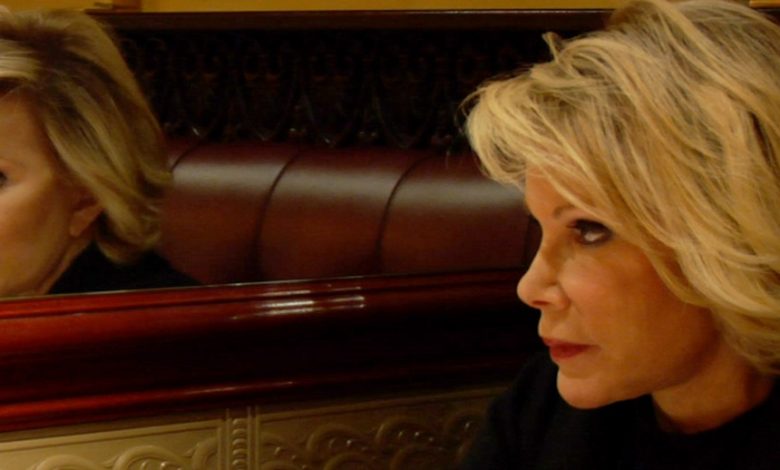 Legendary crooner Pat Boone knows another side of late comedienne Joan Rivers.
Boone met Rivers years ago when the comedienne came to hear what Jerry Falwell had to say about Hollywood's impact on popular culture.
Boone tells Hollywood in Toto that during the 1980s the Moral Majority co-founder wanted to reach out to the entertainment industry concerning what he deemed its often questionable content.
He thought producer Norman Lear, the man behind "All in the Family" and other boundary bending shows, would be a good place to start. Boone says Lear rejected the meeting plan, and Falwell decided to go in a different direction. Falwell asked Boone to use his industry ties to gather a group of artists for an open conversation on the subject.
Boone got few takers.
How 'Liberal' Hollywood Couldn't Live Up to Its Name
One major star said he was "insulted" the singer even asked him to appear in the same town with Falwell.
"I've attended things with the Kennedys, with Malcolm X," Boone says. "I'm interested in hearing what other people have to say. Maybe my celebrity friends would be interested in the same way."
RELATED: Birbiglia – Why PC Rules Could Crush Great Art
Only a handful of industry players showed up for the meeting held at the Beverly Hills Hotel. One of them was Joan Rivers who arrived with her husband, Edgar Rosenberg, according to Boone.
"They were happy just to hear what Jerry had to say and evaluate it for themselves," he recalls. "Turns out she and her husband, Edgar, were very conservative politically."
How Joan Rivers Avoided Easy Labels
Rivers' public persona reflected a spirit that made her views hard to pigeonhole. Last month she spoke out strongly on behalf of Israel. A few weeks earlier she officiated a gay wedding. Rivers did dabble in political humor, but she didn't play sides despite a warm friendship with Nancy Reagan. The comedienne would insult both parties, showing disgust for the modern political process.
Boone is certain open about his own conservative leanings. These days, he's also stretching his artistic gifts for a film project as well as what he says may be his final album.
The faith-friendly "Boonville Redemption," co-starring Ed Asner and Robert Hays, casts Boone as a doctor willing to stand up to the town's tyrant (Richard Tyson).
The Gospel Hall of Famer is putting the finishing touches on "Legacy," an album he wrote the bulk of the songs. The album's title appears to have come naturally.
"I want to leave a legacy to people," he says of a disk filled with worship songs.