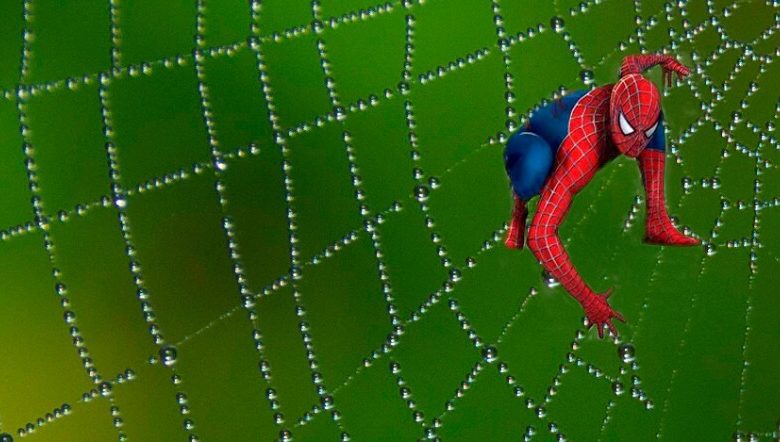 Secret Invasion… Civil War… Axis… Original Sin… Secret Wars 2… The list goes on.
Say these names to comic book fans, and you're likely to be met with both excitement and derision. These "events" – detailed maxi-series that span multiple titles over months – tend to rewrite the playbook for comics that have been industry staples for decades. And they usually promise game-changing aftereffects on their comic universe.
But at what cost?
Not So Super
Newsarama reported that Axel Alonso, Marvel's editor-in-chief, admitted that events have negatively impacted sales.
Even when well written and beautifully drawn, the maxi-series also can draw the ire of even the most dedicated readers. They force fans to invest in a new series – which could easily run upwards of $30 by the time the series concludes. And they disrupt the other books story lines with spinoffs tales designed to enhance the events' sales.
RELATED: Why Marvel Won't Ditch Peter Parker Now
For example, at the end of "Secret Invasion," in which the shape-shifting Skrulls infiltrated nearly every superhero team, Avengers co-founder Wasp was killed while former Green Goblin Norman Osborn took over the peacekeeping force at SHIELD.
They force fans to invest in a new series – which could easily run upwards of $30 by the time the series concludes.
Click To Tweet
The recently concluded "Secret Wars 2" saw Hawkeye killing Bruce Banner, aka the Hulk, and Captain Marvel going head to head with Iron Man. As a result, Iron Man's Tony Stark had to download his consciousness into the suit's artificial intelligence. So he's now acting as an ethereal adviser to Riri Williams' Ironheart.
Marvel is often driving these event comics, pushing the stories across its arsenal of heroes to try to generate excitement and sales. This past week, it launched "Secret Empire," which pays off a running story in which Captain America, who was altered by evil Red Skull's use of a reality-bending cosmic cube, reveals that he works for baddies Hydra.
This Looks Like the End!
During last week's C2E2, "Secret Empire" writer Nick Spencer painted a dire picture. Most of the heroes are either trapped in space or in the darkforce, a mysterious dimension. Meanwhile, Cap-led Hydra is mobilizing on Washington DC and will take over the country.
"We went so big on these first few issues," Spencer said. "The endings are going to knock you out. We threw everything and the kitchen sink at you."
Some events have met critical success – and laid the groundwork for some of Marvel's blockbuster movies like "Captain America: Civil War." The upcoming "Thor: Ragnarok" is partly based on the Planet Hulk storyline, which was also made into an animated movie (and itself led to the World War Hulk event.)
Thor: Ragnarok Teaser Trailer [HD]
But Marvel, which is suffering from depressed comic book sales, is putting the events on hold for at least 18 months after "Secret Empire" concludes in August.
Which makes rival DC's recent announcement all the more interesting.
Two Can Play That Game
While DC has been known for its Crisis events and the Flashpoint and Convergence storylines, it doesn't crank out a couple of maxi-series a year like Marvel. But DC, buoyed by the success of its "Rebirth" quasi-reboot, is looking to events to make more waves. It's already launched "Night of the Monster Men," a Batman-family crossover, and is currently in the middle of "The Button," featuring Batman and the Flash.
But now the publisher is promising to transform the DC universe with its own major event, "Dark Nights: Metal." Reuniting the superstar Batman team of writer Scott Snyder with artist Greg Capullo, "Metal" will feature characters well beyond the Dark Knight.
RELATED: Crazy Crossovers Are the New Normal at DC
"'Dark Nights: Metal' leans into the strength of the relationship Scott and Greg forged on Batman to launch something new and unexpected," said publisher Dan DiDio. "We're pushing the world's finest heroes in new, unexplored directions to tell a giant story, using all the characters in our pantheon."
And the effects look to be long-lasting. The publisher has promised five permanent spinoff books featuring all-new characters, written and drawn by some of the top talent in the industry, including Jim Lee, Tony Daniel, Andy Kubert and John Romita, Jr.
Given the critical and commercial success of its Batman books – and the strong creative teams at the helm – DC may find success. Though it could lead to Marvel's overreliance on this form of storytelling.
That, in turn, might yield both lower sales and more pain for the industry.