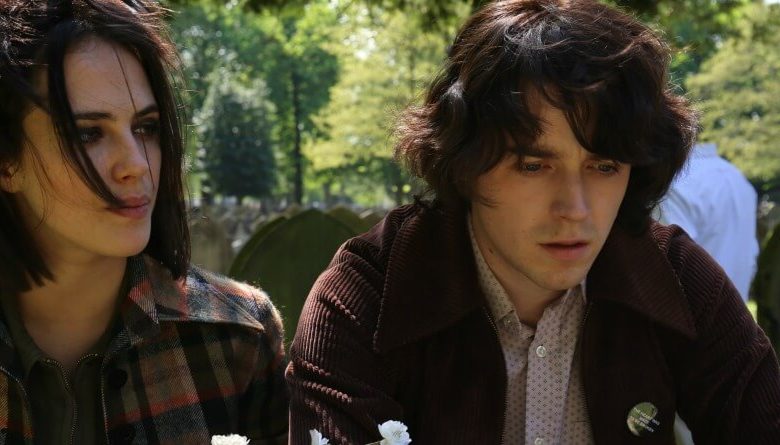 Many fans of Morrissey have a love/hate relationship with the legendary singer.
The man's old songs with The Smiths still sound fresh today, and his solo catalog is full of gems with grabby titles like "Viva Hate" and "World Peace is None of Your Business."
Yet he's also known for his prickly personality, a knack for making outrageous statements for a click-hungry press and cancelling shows due to his name being spelled wrong on the marquee.
This side of Morrissey is even referenced in the new young-Moz biopic "England is Mine," where he is unable to enjoy a positive review of his first gig due to a print typo in his name. People who love Morrissey enough to make a film about him seem to carry that love/hate relationship in their hearts as well. They couldn't make a movie that lets us care about him, apart from the fact that he will become Morrissey.
England is Mine Trailer #1 (2017) | Movieclips Indie
"England is Mine" doesn't chronicle Morrissey's iconic musical career. Smiths guitarist Johnny Marr is barely able to poke his head into the narrative before the story draws to a close. Instead, this movie is the "young Morrissey" story, the portrait of an artist as an awkward, unlikable young man.
Played with seething self-righteousness by Jack Lowden, he is depressed and angry, yet absolutely sure of his greatness, wherever it may lie.
A pop music enthusiast, Morrissey is shown writing articles on local music, idolizing James Dean and even forming an aborted punk band called The Nosebleeds with Billy Duffy (Adam Lawrence). Duffy would go on to rock glory of his own with The Cult.
FAST FACT: Director Mark Gill, who grew up in the same neighborhood Morrissey did, got his first taste of The Smiths at the age of 15.
Given that Morrissey isn't an inherently likeable music figure, director Mark Gill and Lowden depict him as arrogant, abusive toward family members and worthless in the workplace. Our only interest comes from what we know he'll accomplish later in life.
Divorced of that knowledge, he seems like a just another entitled jerk.
At one point in the movie, Morrissey encounters a setback in his budding music career, subsequently enduring what is a nearly life-shattering breakdown. It's hardly the personality of a tenacious artist, and it's where interest fails to hang on.
This movie is the "young Morrissey" story, the portrait of an artist as an awkward, unlikable young man.
Click To Tweet
How did a young man who ran fan clubs for the New York Dolls and The Cramps become an idol to self-consciously hip kids and maudlin, pompadoured Latinos? "England is Mine" sets out to explore this question yet fails to do so sufficiently.
No one is interested in Morrissey the jerky-yet-sensitive kid, really. Nor do they pine for Morrissey the animal rights curmudgeon, either. They just like those epic songs.
"England is Mine" sheds no new light through its dramatic exercise. It's merely a music biopic curiosity for the fans, reminding them their favorite singer would probably make terrible company.