Industry News
Opinion
Emma Watson Thanks Everyone (Except J.K. Rowling) for 'Harry Potter' Fame
Woke starlet ignores canceled author who catapulted her to fame, fortune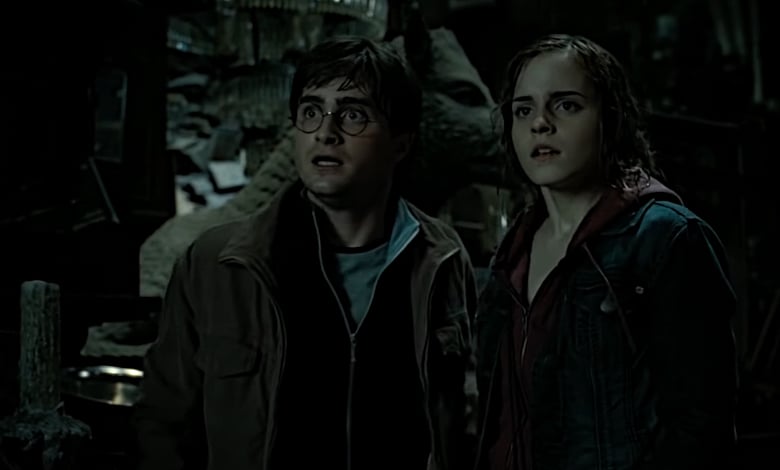 Emma Watson is beautiful, talented and has a rich future on screens both large and small. Chances are that wouldn't be possible without J.K. Rowling.
Watson, now 31, got plucked from obscurity to play Hermione in the first of eight "Harry Potter" movies 20 years ago – "Harry Potter and the Sorcerer's Stone." The franchise, one of Hollywood's most beloved, brought Rowling's book series to life with blockbuster results.
Harry Potter and the Sorcerer's Stone (2001) Official Trailer - Daniel Radcliffe Movie HD
Now, Rowling is among the perpetually canceled for not adhering to every facet of the trans community's agenda.
Some cancellations lack an "end" date, while others finally ease with time. Mel Gibson stepped back from his high-profile Hollywood career after a series of ugly incidents, including him using anti-Semitic language dating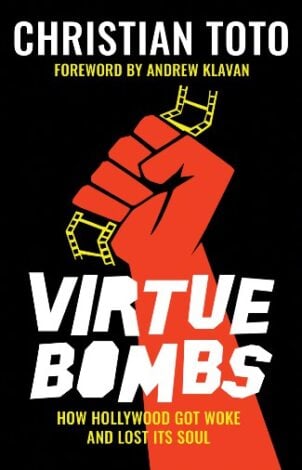 back to at least 2006.
He slowly rejoined the industry, first with indie films and, later, by directing the Oscar-nominated "Hacksaw Ridge."
Now, he's fully embraced by the community again, witness his next gig – directing and starring in a fifth "Lethal Weapon" franchise entry.
Rowling's cancellation, for now, has no end in sight even though her crimes consist of disagreeing with far-Left thinking on gender.
A recent article from the far-Left Yahoo.com suggested future generations should steer clear of the "Harry Potter" canon due to the author's views.
It's likely why HBO Max didn't invite Rowling to participate in "Return to Hogwarts," a new special honoring the 20th anniversary of the first "Harry Potter" film.
Harry Potter 20th Anniversary: Return to Hogwarts | Official Teaser | Max
Her absence is … conspicuous, even if HBO Max hasn't shared why it failed to include the franchise's creator in the reunion. Reports indicate footage of Rowling will be included in the special, debuting Jan. 1, 2022.
It's also clear in Watson's new Instagram post about her "Return" that she's perfectly fine with Rowling's absence.
View this post on Instagram
I am proud not just of what we as group contributed as actors to the franchise but also as the children that became young adults that walked that path. I look at my fellow cast members now and I am just so proud of who everyone has become as people. I am proud we were kind to each other that we supported one another and that we held up something meaningful.
Thank you to the fans that have continued to show their support well after the last chapter closed. The magic of the world wouldn't exist without you. Thank you for fighting to make it such an inclusive and loving place.
Some of Watson's Instagram followers noted Rowling's absence.
Aww so cute 🙂 who wrote that character tho?? I bet it was a wonderful woman who deserves credit for her work! 👏 And I think you just forgot to mention her as a mistake, you, being a FEMINIST and all… I know you wouldnt purposely erase her from this story.
Watson is one of Hollywood's most progressive stars. She even apologized after posting three, not one, black squares following the death of George Floyd. Critics said she did so to match her Instagram account's aesthetics, not for racial reconciliation.
Watson swiftly apologized.
"Whilst we might feel that, as individuals, we're working hard internally to be anti-racist, we need to work harder externally to actively tackle the structural and institutional racism around us. I'm still learning about the many ways I unconsciously support and uphold a system that is structurally racist.
Watson has reaped the benefits of Rowling's fanciful imagination, and will continue to do so for the rest of her career. She'd still rather ignore the one person who first brought Hermione, and by extension her career, to life.
UPDATE: Fellow "Harry Potter" franchise alum Afshan Azad, now 33, is taking the opposite approach. Azad, who appeared in the third film in the series as well as subsequent chapters as Padma Patel, praised Rowling for giving her career a boost. She shared the following Tweet, tagging Rowling in the process:
"When the film came out I was sucked into the magical world like every other kid. Little did I know years later I'd audition for a role that would change my entire life upside down. I owe everything to @jk_rowling, the casting agents and the Potter films."