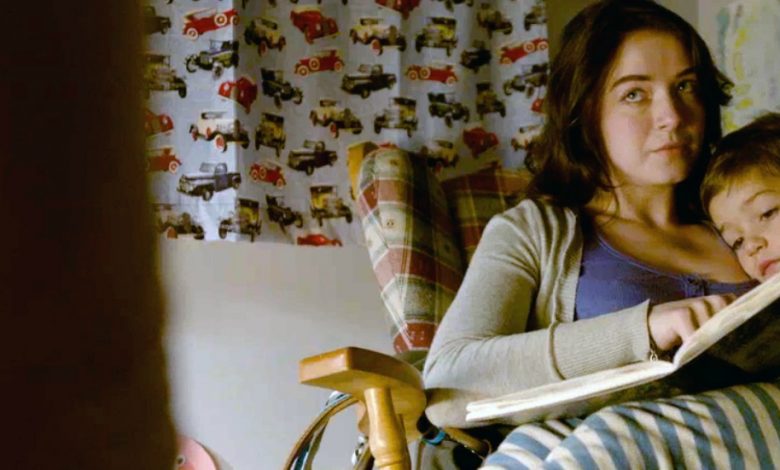 The horror yarn opens with an abduction so startling we barely have time to register shock. That's only the appetizer. The main course is just as unnerving even if it leaves a bitter aftertaste.
What you'll remember is just how natural the child performers are, each acting out part of a parent's worst nightmare. Take a bow, young uns.
Emelie - Official Movie Trailer - (2016)
It's the Thompsons' anniversary, and they've arranged for a sitter so they can enjoy a romantic dinner for two.
It's up to Anna ("Into the Badlands" co-star Sarah Bolger) to watch the couple's three precocious kids. They haven't used Anna before, but she comes highly recommended. What could go wrong?
Just ask the Thompson kids. They sense Anna isn't quite … normal. She's alternately permissive and cruel. And she's just warming up.
RELATED: Is STD Horror Genre's Latest Gimmick?
"Emelie" nails the elements of the babysitter routine with dull but deadly accuracy. The generic fear of the "new" sitter. The list of appropriate snacks. The unease the kids show when they meet the new sitter. And that moment when one of the children shrug as if it say, "OK, we trust her."
The latter emotion is short lived, of course.
There's even a whiff of sexual tension between the father (Chris Beetem) and Anna. Or perhaps it's only a one-way flirtation.
Bolger could have channeled her inner Jack Torrance in "Emelie." Instead, she's cool and brittle, a wounded soul seeking some sort of balm. That makes her even scarier. The more we know about her character, and what she's really up to, the less mesmerizing her performance becomes. That's on the screenplay, not Bolger.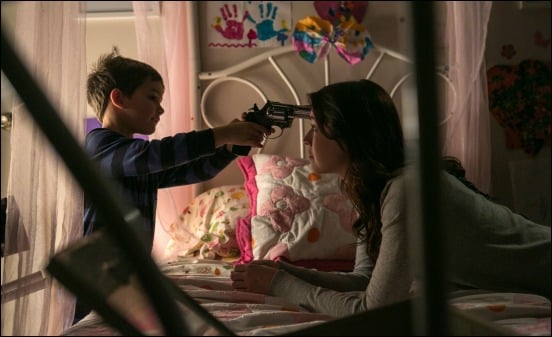 Director Michael Thelin proves a natural at corralling the youthful cast members. There's not a stale line reading among then. The early scenes where they prattle and play are filled with quiet truths. It's easy to argue some of their actions smack of convenience, but just how would even the most grounded tyke act when faced with Anna's behavior?
The child actors (Joshua Rush, Carly Adams and Thomas Bair) give "Emelie" not just its youthful spark but the sense that they could be any of our kids.
And while matters grow more sinister on the home front we get to see the parents unwind in fits and starts. "Emelie" is that rare horror film with the patience to reveal its characters rather than rush to the gory parts.
The film's final act offers the requisite, "take that!" moments. It's still not as convincing as what came before it. Or as captivating.
"Emelie" might not make teens and childless couples shudder in their seats. Parents, on the other hand, will think Freddy, Jason and Michael Myers have nothing on sweet-faced Anna.
DID YOU KNOW: Actress Sarah Bolger got her first taste of movie stardom at 11 when she starred alongside her sister in director Jim Sheridan's "In America."