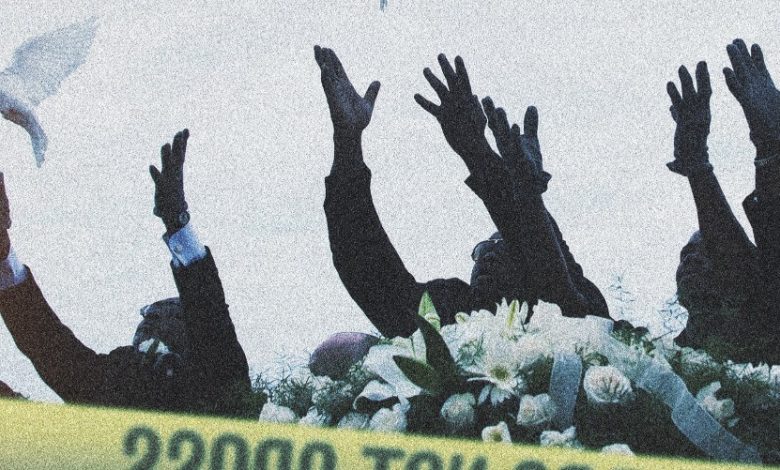 Dylann Roof didn't want his murderous rampage on June 17, 2015 to end the moment he stopped firing.
Roof hoped his bullets would spark a race war, pitting black against white in a town tied to the country's original sin. He didn't count on the kindness, the faith, of the people gathering in church that day … or the people who loved them dearly.
"Emanuel" recalls Roof's shooting spree which took the lives of nine members of the Emanuel AME Church in Charleston, S.C. It's a beautifully crafted film, brimming with scenes of a town stunned by bloodshed.
It's also a testament to faith, a look at how this congregation rallied to mourn, to pray and to heal.
Emanuel (2019) | Official Trailer [HD]
We've all read the news accounts of Roof's mass shooting. What "Emanuel" does is fill in the human blanks. We're introduced to the family members of the fallen, watching them recount the events of that awful day.
Writer/director Brian Ivie lets his camera linger on these stories, the anguish building with each memory. We mourn along with the storytellers, hearing how their hopes faded as the facts emerged.
For many, those tears gave way to forgiveness, not fury. They prayed for Roof even if he refused to return anything resembling such a gesture. Not everyone touched by the tragedy responded that way. Some family members refuse to give Roof, unrepentant four years later, an ounce of empathy.
The film doesn't judge either path. Instead, it shows a community that stayed strong under the very worst of circumstances.
All producers' proceeds from #EmanuelMovie will benefit the victims' families and the survivors of the Charleston church shooting. Experience this powerful film in theaters June 17 or 19. https://t.co/s113sFR6xj pic.twitter.com/hqP70FU5Ik

— Emanuel (@EmanuelTheMovie) June 11, 2019
What didn't happen in Charleston following the massacre? Riots. Violence. Demagogues usurping the town's voice for their own dubious gain.
The 74-minute film offers critical context behind the town in question. We learn its history, including its role in the country's slave narrative. A brief segment on the Confederate flag might convince those who cling to it for historical reasons to change their minds.
It's all driven by sadness, but Ivie makes us feel welcome in this humble southern city.
"Emanuel" goes off track when it hijacks divisive "Black Lives Matter-style" messaging. Yes, Roof's actions were based purely on racial hatred. His ignorance is clear, but the film connects the mass shooting to other, dubious racial incidents like the Ferguson case. That fictional "hands up, don't shoot" chorus has no place here.
The documentary avoids politics on another front. The film doesn't dovetail into an attack on the Second Amendment, nor does it argue for armed worshippers. That's a fight for another day, another film. "Emanuel" keeps the focus on the kindness, the unflagging spirit of a community that grew even stronger following the 2015 shooting.
HiT or Miss: "Emanuel" honors the power of faith in a way few films can match.