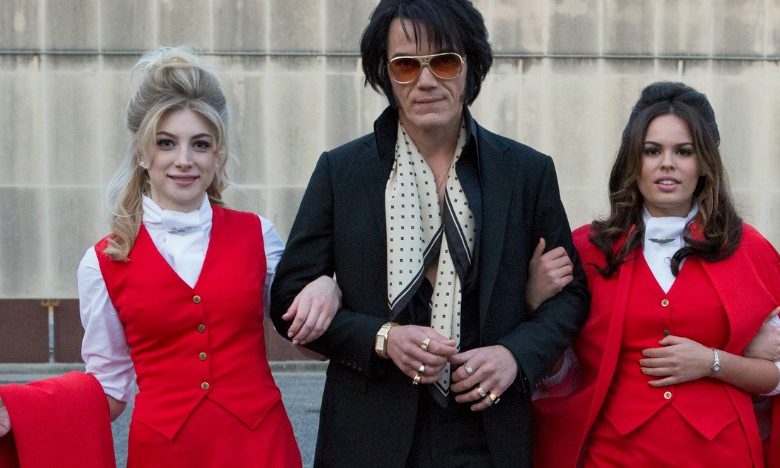 Just this week President Barack Obama invited a gaggle of rappers, one with an beeping ankle bracelet, to the White House for some serious policy talk.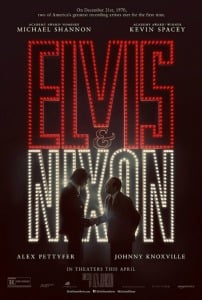 In 1970s, such meetings were hardly the norm. It's why we needed to see that photograph of President Richard M. Nixon and Elvis Presley shaking hands to truly believe it.
That surreal pop culture nugget is now "Elvis & Nixon."
The giddy comedy packs both laughter and some sly commentary on our celebrity culture. It's lightweight and meaty all at once, a film that finds the right bemused tone early on and never lets go.
If only some modern presidents could watch it with a full sense of self awareness.
Elvis & Nixon Official Trailer #1 (2016) - Michael Shannon, Kevin Spacey Movie HD
Michael Shannon sorta, kind is Elvis Presley, a rock god frightened by the state of the union. Rebellions. Drugs. Hippies. The Beatles.
What's a rocker to do?
Why, stroll up to the White House with a hastily written note seeking the president's ear. Officer Elvis, reporting for duty in these troubled times.
"What kind of a man would I be if I didn't offer to help? he says. Besides, he just wants an official badge.
RELATED: 'SNL' – The MSNBC of Comedy
President Nixon (Kevin Spacey) doesn't have time for such theatrics. That is until his close advisers (Colin Hanks, Evan Peters) remind him that Southern voters worship Presley.
Suddenly, the president's packed schedule has some wiggle room.
Director Liza Johnson ("Hateship Loveship") knows not to treat this epic meeting too seriously. Instead, she lets the obvious clashes between the principals wash over us. All the while, we observe what it means to be a celebrity.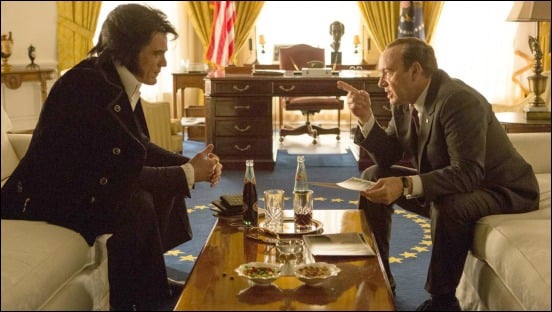 The subplots, alas, aren't nearly as addicting.
Alex Pettyfer of "Magic Mike" fame plays Jerry Schilling, a key cog in Presley's inner circle. He's the calm, rationale soul who smooths over the King's behavior. He also has a girlfriend back home who misses him dearly.
Far better are Hanks and Peters, who deal with the president's curious persona as well as his pragmatic needs.
FUN FACT: The King of Rock did, indeed, drop off the letter to President Nixon at the White House entrance gate as shown in the movie.
"Elvis & Nixon" can't resist a few Nixon pot shots. We're left to chuckle as the leads commiserate over their anti-Communism fervor. It's almost as if the red movement represented an imaginary threat to the nation.
Still, the focus deservedly stays on the curious cultural matchup. And the laughs bubble freely as the big meeting comes closer to reality.
Shannon doesn't bother with an authentic take on Presley. He's far more interested in capturing his isolation, the sense that he belongs to the public. Sure, he leverages his fame at every occasion, but he mourns the fact that no one sees the "Memphis boy" he remains at heart.
Spacey's Nixon is all-powerful but awkward in his own skin. It's a slightly cartoonish portrait, but appropriately so.
Johnny Knoxville is less effective as another Presley acolyte. The film just doesn't give the live wire Knoxville room to maneuver.
"Elvis & Nixon" may be set in 1970, but it comments directly on our modern age. Modern celebrities pose as political pundits, offer poorly thought out solutions to serious problems and assume they'll be treated as elder statesmen.
They're often right.
In that way, the film's biggest laugh is on us.