Industry News
Opinion
Banks Blames Phyllis Schlafly for Our Divided Age
The 'Charlie's Angels' director ignores her own industry's role in the current climate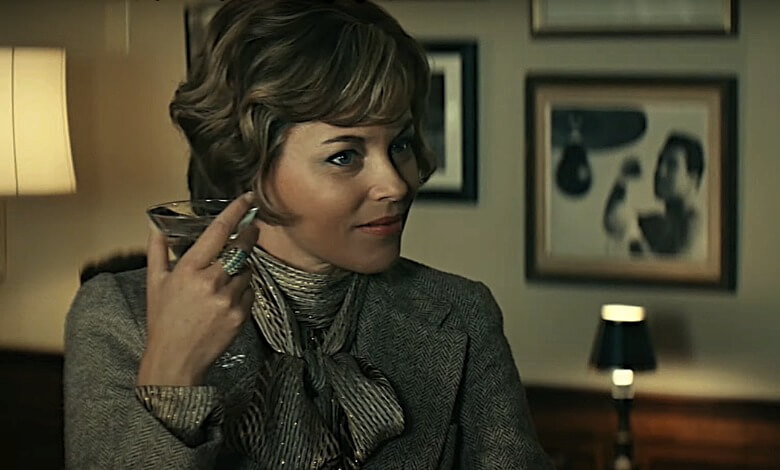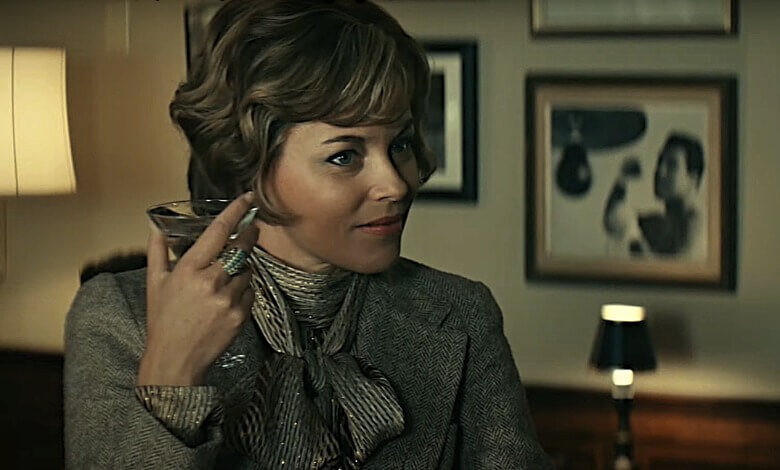 Elizabeth Banks loves to steer promotional banter beyond the work in question.
For last year's "Charlie's Angels" push, Banks talked as much about the patriarchy as the film's action sequences. Banks, who co-starred and directed the 2019 flop, insisted the industry needs more movies like the '70s TV show reboot.
Now, Banks is part of the "Mrs. America" ensemble.
Mrs. America | Ep. 6: Phyllis & Jill Highlight | FX
The FX on Hulu miniseries chronicles the political life of Phyllis Schlafly, played by Oscar-winner Cate Blanchett. The nine-part saga follows the fight over the Equal Rights Amendment, a story that includes Gloria Steinem (Rose Byrne), Bella Abzug (Margo Martindale) and Banks as Jill Ruckelshaus.
The latter, a Republican who worked against Team Schlafly's ERA protests, got Banks to thinking about our divided age.
Banks opened up to the far-left Hollywood Reporter about the project, a chat that veered into a number of side directions.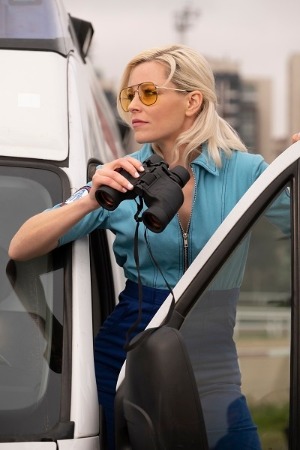 "For me, playing Jill was a great reminder that bipartisanship was the way of the world for so long in American politics and it's only very recently that we've become as fractured and divisive as we have been," Banks tells The Hollywood Reporter. "That's partly due to the work of Phyllis Schlafly. It was really interesting to think about [the fact] that I was alive in the '70s. The first president of my childhood that I really remember was Ronald Reagan, and he was a Republican. So for me in Massachusetts where I grew up, which is a very blue, very democratic place — we're the birthplace of the Kennedys — we were very blue and true, and yet everybody seemed to really like Ronald Reagan a lot of the time."
Where to even start with this? Let's break it down.
"…it's only very recently that we've become as fractured and divisive as we have been."
Did Banks miss the Obama years? The former president routinely blasted Fox News, the one prominent channel to give conservatives a fair shake. Obama famously bragged about using his pen to make things happen in the government rather than seek Congressional approval.
Who could forget this classic Obama line?
"If they bring a knife to the fight, we bring a gun," Obama said in Philadelphia last night. "Because from what I understand, folks in Philly like a good brawl. I've seen Eagles fans."
Obama's signature health care overhaul passed with zero Republican votes. Sounds like bipartisanship mattered little to Team Obama.
Let's not stop there, though. What about President George W. Bush's two terms in office? Google, "Bush Hitler" to jog your memory about the era's incendiary climate.
RELATED: Hollywood's 'Trump Is Hitler' Attacks Look Even Sillier Now
There's plenty of blame to go around for our current divide, of course. You can name check President Trump's bombastic Tweets for starters. What about a news media that happily sides with China over the U.S. just to score #resistance points? Reporters peddling Fake News only throws gasoline on the partisan fires.
Banks ignores something else, too. Her own industry.
Her fellow stars have spent the last three-plus hears calling President Donald Trump Hitler. They've also mocked every person of consequence in Trump's orbit in the nastiest ways possible, down to Barron Trump, the president's child.
You misspelled "Fraud."#GoForceYourself https://t.co/ORY6eeyGgj

— Mark Hamill (@HamillHimself) September 29, 2019
Stars now routinely attack Trump voters, too, from august comedy shows like "Saturday Night Live" to franchise stars such as Dave Bautista of "Guardians of the Galaxy" fame.
Does any of that bear responsibility for our current divide? To paraphrase a recent Alaskan governor, "youbetcha!"
Finally, Banks' own industry tried, and failed, to make a Reagan "comedy" where the 40th president suffered from dementia. Banks' fellow progressives loathed Reagan during the 1980s, and they still hate him now.