Interviews
How Faith Powers Eileen Carey's Country Crooning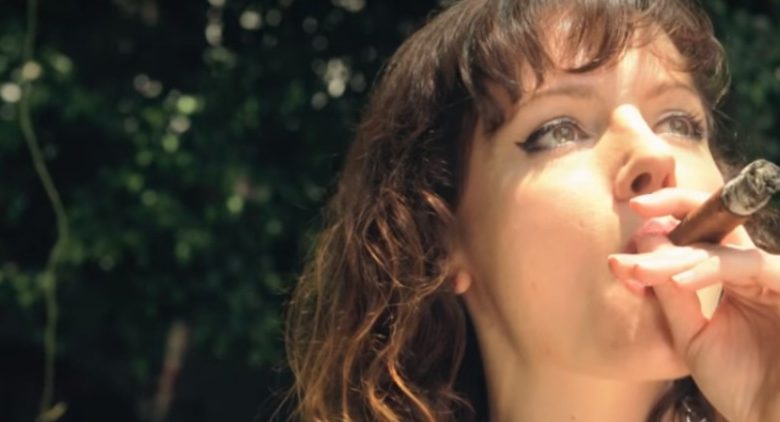 Eileen Carey has spent her adult life balancing between being a respected singer-songwriter on country's independent circuit and maintaining a successful life as a wife and mother.
Now, the longtime Altadena, Calif. resident has combined the wisdom gained from those two aspects of her life to create Music Mom. The popular blog lets her opine on everything from parenting to cooking. She even uncorks fun lists of songs and movies that fit different moments of life.
She hit the stage of Pasadena's Rose nightclub Saturday as the opener for veteran singing star Rita Coolidge. The evening is just one part of a busy summer schedule for Carey. It included a set at the legendary Whisky a Go Go July 6 and continues with performances at the Orange County Fair July 28 and the Rose on Aug. 18, opening for Jefferson Starship.
Between overseeing her own music career, releasing her records and establishing her publishing rights through her own self-run company, and her family life, it's no wonder that Carey jokes that she wishes she "could pack 48 hours into a day." Beyond her beloved hobby of kickboxing, she finds strength in her lifelong Catholic faith.
"It helps because I never give up. I'm a very positive person," says Carey. "I have my down times, too, like everybody does. There's something about keeping faith and plowing through it no matter what.
"I just enjoy what I do, and I don't have to wear funny costumes or the rest of that stuff women often are made to do in the industry, because my music speaks for itself," she continues. "I try not to go too right or too left with my music, because I think we all need some balance and that's what it's about: balance, being positive, having faith and being happy."
RELATED: Midland's 'On the Rocks' Is Just What Country Needed
Carey came up with the idea of the Music Mom blog as a means of connecting with mothers in the music industry who want to share their lives with other women with children. She sees the site as an outlet for all parents for whom music is a career. By learning to balance her music career with her husband and two young daughters, she hopes to educate and inspire people through her experiences with music, motherhood and life.
The site was relaunched earlier this year, as Carey broadened the scope and increased the frequency of her posts, particularly in providing fun song lists to brighten all sorts of family occasions. She believes that music is not only a source of emotional and spiritual strength in all types of daily situations, but can also bring society together in our divided times.
I don't have to wear funny costumes or the rest of that stuff women often are made to do in the industry, because my music speaks for itself.
Click To Tweet
"Music is magic because it can cement the relationship between people with similar tastes, but it also works as a uniter because it is the closest thing to our hearts and souls," says Carey. "We are all music fans here. My husband might be the biggest music fan I know, while my daughters love and support music of all kinds.
"I like to think that my music career has actually contributed to my family life. I know my career alone has brought together all sides of our families. It also recently allowed a very close family friend to heal from her mother's death this past summer. Music is powerful."
Carey learned that lesson while banging on drums growing up in the suburbs of Cleveland before discovering her true gift was in writing and performing a hybrid of country and rock. Carey believes her Ohio upbringing has given her a uniquely outsider point of view on country music, even as she's come to fully embrace the genre.
Her first single, a 2001 release called "That Town," was originally conceived as an Adult Contemporary pop song until she found she earned greater traction on the local country scene.
Eileen Carey - That Town Lyric Video
"I grew up listening to a lot of rock, pop and blues, but 'That Town' went crazy on country radio without my even thinking I had any country influences," Carey recalls. "It was a combination of what I grew up with, the California sound and some country."
Carey's parents had a practical rather than artistic bent, as her father worked for the Ford Motor Co. and her mother was a full-time homemaker. She recalls being "the crazy one in the house," and at first followed her father's advice by earning a business degree and working in hotel management.
Eventually, however, she could no longer resist the call to creativity, and moved to Los Angeles 20 years ago, first living in Pasadena for a dozen years before moving north to Altadena. She prefers the small-town life found there, having raised her now-grown daughters Julie and Jennifer there with her husband Joe, who works for Fix Nation, an organization that focuses on the feral cat population.
Her husband and his California-based relatives provided the much-needed support needed for Carey to establish herself as a touring artist not only in California, but in Nevada, Kentucky, Nashville and beyond. She has found that the Internet pays off in helping independent artists reach a worldwide audience and "spread their wings," rather than being tied to a label.
"I try to give people a different way of thinking, a view that offers them alternatives, support, and encouragement," says Carey. "We all have our trials, but I'm 100 percent convinced we can overcome them by maintaining the right attitude in life."
To hear the full Kozversations podcast click the play button below.
Listen to "SINGER/SONGWRITER EILEEN CAREY: KOZVERSATIONS (04/06/17)" on Spreaker.