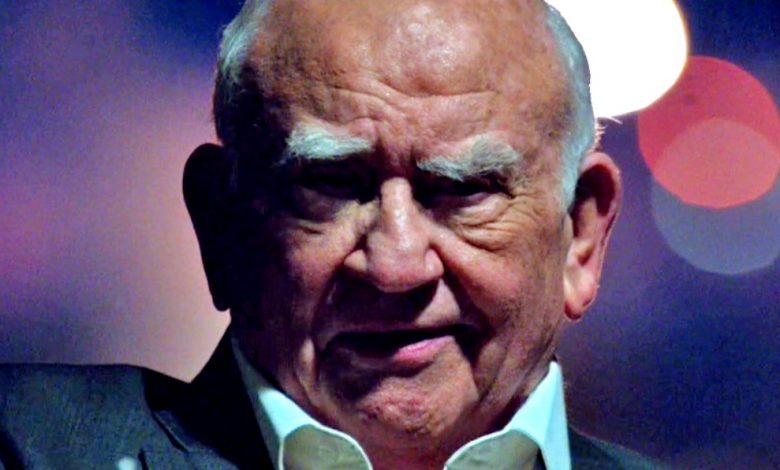 He's also a stage actor, voice performer ("Up") and former president of the Screen Actors Guild. He is primarily known for his Emmy Award-winning role as Lou Grant on both "The Mary Tyler Moore Show" and its spin-off series, "Lou Grant." That feat makes him one of the few television actors to portray the same leading character in both a comedy and a drama.
He has played seemingly countless other roles throughout his career, using his clout along the way to advance progressive causes from free speech to opposing President Ronald Reagan's Central American policies.
Asner recently took an hour from his busy schedule to discuss both his career and political involvements with "The Campaign with Ernie Powell" on the Radio Titans podcast network.
RELATED: Is Michael Moore Lying About Attacks on His Life?
As a lifelong progressive activist and worker in progressive causes from Cesar Chavez's United Farm Workers through 20 years fighting for senior citizens' issues like Social Security and Medicare with the AARP, Powell was prepped to engage this acting icon in a rousing and informative interview.
Below are some highlights from the special episode with Ed Asner, which can be heard in its entirety here. For more episodes of "The Campaign with Ernie Powell," visit the show's online archives.
On His Secret to a Great Performance
"I think of the next woman I want and that does it. It perks me up and energizes me. It then leads me into the byways and the highways and the differences in the character I'm portraying. It gets me off the beaten track. The woman gives me energy and then I dive in."
On the State of Organized Labor in the U.S. Now
"Everything with government help and guidance is all due to the help of organized labor, yet this country has done all it can to destroy organized labor. Taft-Hartley law. What used to be the middle class is becoming rapidly the poor class of citizens in this country. They're doing a wonderful job of creating the grounds for revolution in this country. If that's what they want, I hope they get it.
On the Mainstream Media's Biases Here … and Abroad
First of all, media for the most part is under the control of center to right owners. Fox News dominates in terms of television. I don't know if people watch it for its carnival aspect. The news is not a progressive-based news, it's centrist at best. Every other country in the world has papers that reflect very different political parties – France, England, you name it. Not here, all you've got here is Republican-dominated newspapers, at best centrist TV networks and in some cases right wing. People are not broad thinkers in our country, but they're not coached to be.
On His Free Speech Battles and Struggles with Religious Fundamentalists
I'm fighting for the First Amendment, which  is freedom of speech, but in these times of extreme Muslims as we see in Europe, freedom of speech when it involves speaking against religion, that freedom gets challenged. Challenged in Holland and Denmark, and those chickens are coming home to roost in terms of world politics.
This country has a heavy theological imprint on it. We inserted "Under God" in our pledge of allegiance in the 1950s. A recent survey was taken that showed that for all of the extreme right wing pressures brought to bear, when you remove the evangelical percentage from that, the extreme right wing dries up pretty rapidly. The evangelicals create the agitation for right-wing activity.
---
Carl Kozlowski is founder and Chief Creative Officer at Radio Titans (www.radiotitans.com), and host/cohost of its shows "Grown-Ass Men," "Pajama Party," "The Koz Effect" and "Kozversations," plus Chief Guest Booker Winner of the world-famous Laugh Factory's "America's Funniest Reporter" contest.