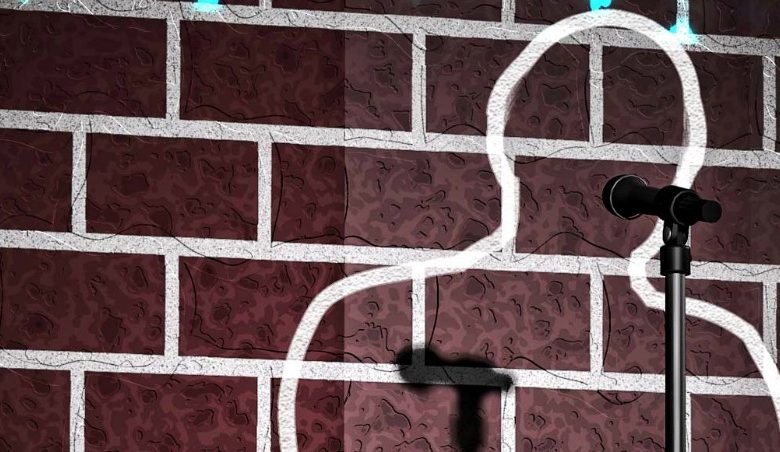 Satirist Dylan Brody takes a different approach.
"PC is largely a label … created by people who want to say things that I find utterly reprehensible," says Brody, a former "Tonight Show" contributor. "Racism isn't just politically incorrect. It's just incorrect."
Brody says language and culture evolve over time, and sometimes in the wrong direction.
"The onus is on the people in power, the ruling class, the privileged class," he says. They must understand how the oppressed react to language and respond accordingly.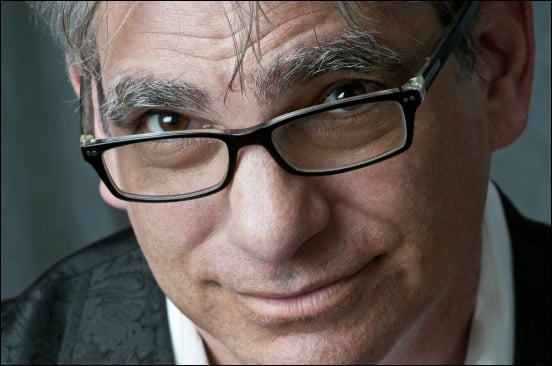 Censorship is an entirely different matter to Brody.
"People who have absolutely reprehensible views have every right to speak them and be ignored," he says. "Trying to silence such view creates a martyr victimization. Who needs that?"
"Let [Donald] Trump say all the horrible things he wants to say about Muslims. We don't have to worry we're electing someone who says all the right things, but then turns out to be an evil bigot."
Watch Your Step
The veteran comic still isn't keen on those who prevent people from exploring difficult subjects.
"Being trapped within linguistic boundaries makes it impossible to discuss racism. There's a problem there," says Brody, author of the comic novel "Laughs Last
." "The onus is on the artist to figure out what he or she really wants to say. Then, find a way to say those things that enable an audience to hear them."
Boundaries have little appeal to Brody, a stand-up weaned on the comedy club circuit. These days, he's more likely to play a book venue than Chuckles or The Laugh Factory.
"Comedy clubs don't quite know what to do with me. A drunk person can't follow along with complex thoughts," he says. So he's turning to more literary venues to find his niche.
"The way I approach things has changed," he says. As a young stand-up he told politically charged jokes "directly ridiculing the persons and policies I saw most needing ridiculing."
Today, he's no longer telling jokes in a rat-a-tat-tat fashion.
"The underpinnings of my thinking have remained largely the same. I attribute to an inability to mature in any way," he cracks. "Now, I'm a storyteller. I can expand into more nuanced approaches to the same ideas."
He brings that technique to Backstage at Beryl's in Denver May 21.
RELATED: Director: Today's PC Police Would Cuff Lenny Bruce
Brody shares his liberal take on life and politics, much as he did during the 1980s. Now, it's via a more personal perspective.
"How did I come to be who I am," he describes it. "I hope to make [the same points] in a slightly gentler way, not using comedy as a blunt instrument."
Brody: The Early Years
Brody came of age as a left-leaning comic in the Reagan era. He might have shared some stages with "right wing rebels" like Sam Kinison and Andrew Dice Clay, but he found little in common with their high-decibel routines.
"The ideas they were promoting were fairy regressive," he says.
His politics clashed later with a plum gig penning jokes for Jay Leno's "Tonight Show" monologue. Leno wasn't the full time host yet, but his regular fill-in work required plenty of punchlines.
Brody was part of a team of freelancers who faxed in jokes. He never knew if a gag got selected until he watched the monologues on TV.
"It was incredibly demanding. You really had to keep churning out new jokes every day," he says. But having that "Tonight Show" name on your resume was more than worth the effort.
"It changes the way people think of you," he adds.
FAST FACT: Dylan Brody owns black belts in several martial arts.
Then he got a message that would end that particular gig. Leno's manager told Brody the show needed a "balanced monologue," per Leno's request. The jokes had to hit both the left and the right.
The unabashedly liberal Brody was tongue tied.
"I called in. 'I don't know what to do here. I think the way I think. It's hard to write from a point of view I don't share,'" he says. The comic figured he still could write liberal-leaning jokes while others did the same from the right.
The response? "'You don't need to submit anymore.' It's a weird way to be fired," he says.
Brody isn't bitter about the experience. He even saved a phone message Leno left him during his time contributing to the show.
Brody Does Trump
The comedian's current routine can't help but touch on a topic every late night host is gang tackling – Donald Trump.
Can an urbane wit process a political upstart like the GOP frontrunner?
"Nothing is too outlandish to spoof," he says, citing his grandmother's wisdom. "I don't think anything is above or beneath the treatment of humor."
"On the other hand, it's terrifying," he adds. "People always said the world is coming to an end. This time, they really mean it."