Interviews
This Hollywood Original Cracks Audiobook Code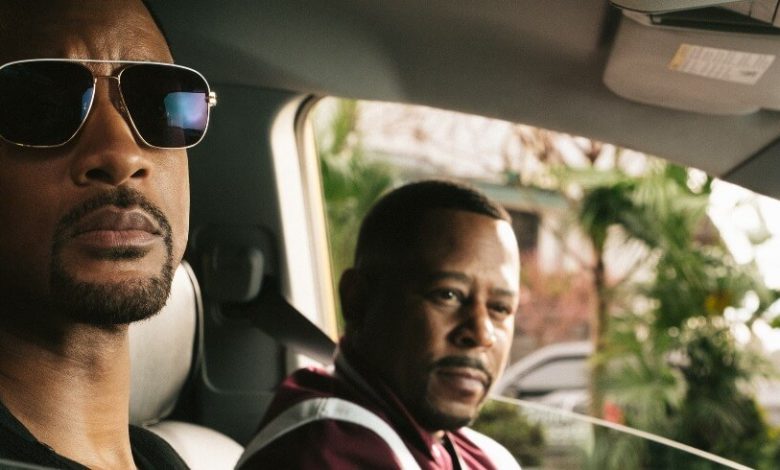 Doug Richardson is the rare straight shooter out of Hollywood.
In a world where superstars filter social media posts through their staff and others cater to the woke mobs, Richardson doesn't hold back.
He's been blogging for years about writing and his years helping to script major motion pictures like "Bad Boys," "Money Train" and "Die Hard 2: Die Harder" through his official website.
Many of his blog posts were collected into "The Smoking Gun," a must-read for anyone interested in the Hollywood machine.
Richardson spends much of his energy of late on his Lucky Dey novels. These noir crime thrillers, set in Los Angeles' underbelly, are led by Lucky Dey. The author's hard-nosed character is quite unique from other series leads pushed out by Richardson's peers.
Reaper and 99 Percent Kill by Doug Richardson
"I want my characters to evolve. I don't want to come back to the same thing. I want to see more scars. I want to see more demons," Richardson says of his Dey novels, the latest of which is "Hip Slick and Dead," which is available now.
"Hip Slick and Dead" finds Dey hunting a criminal using arson to cover for his crimes.
Dey certainly has his demons, and he comes into each new adventure with the weight of past experiences on his shoulders.
Dey was first introduced in the "ensemble" story of "Blood Money" in 2013, but Richardson says he had the character in his mind long before he ever committed him to the page.
With Dey and Richardson both occupying Los Angeles, it's not hard to draw similarities between the two men's perspectives. Take a gander at some of Richardson's blogs and then open a Dey book. You'll find plenty of similarities in the way each views Los Angeles and people in general.
Now is a perfect time for newcomers to jump into the Dey series. They were all recently translated into the audiobook format with "White Collar" actor Tim DeKay bringing the stories to life.
Richardson Won't Settle for Any Old Audiobook Reading
While many authors are kept at a distance from the audio versions of their novels, Richardson worked closely with DeKay to nail his books, and it shows. DeKay gives an extra level of nuance to the noir thrillers.
"It's magic what he does," Richardson says of DeKay. The writer is such a fan of the actor's work that he says Dey's voice is slowly, but surely becoming DeKay's in his head as he writes.
"I'm a huge fan of audiobooks. I'm not a huge fan of audio fiction," Richardson admits, adding audiobooks often employ "bad actors" who miss the "nuance" of the material.
Richardson initially used a service allowing him to pick and choose available narrators, but he became disappointed by the process.
"I listened to about three hours of auditions and wanted to put a gun in my mouth," admits Richardson.
He then wrote his friend DeKay, someone he thought was perfect for the job but too expensive to hire.
"I wrote Tim, whose a friend of mine, a love note, a love text," says Richardson.
"Do you want me to read the books?" Richardson recalls DeKay writing back.
"No dude. I can't afford you," the author responded.
"Ya, but I think I still might want to," DeKay shot back.
The two then met and found themselves playing around with the idea of DeKay as narrator. The actor would record chapters in front of Richardson, the two would chat about the story and characters and then DeKay would rerecord. Rinse and repeat. By the end of it, DeKay went out on his own to voice the finished audiobooks.
"I can't give him enough compliments," Richardson says of DeKay.
RELATED: Yes, 'Die Hard' Still Matters. Here's Why
As for the new Dey adventure, Richardson says he finds his character in a place in life where he is rapidly evolving
"He's gone from being, in my opinion, a wolf [to now] slowly struggling with becoming a sheepdog," says Richardson. "Suddenly he has these governors put on him [but] governors can only control things for so long."
Richardson's Hollywood Legacy Rolls On
While his recent focus involves his popular "Lucky Dey" series, Richardson is still wheeling and dealing his way through Hollywood. His last produced film was 2005's "Hostage" starring Bruce Willis, but many of the characters he helped sketch out are still going strong.
John McClane may return in a sixth film starring Willis, and a trailer recently dropped for "Bad Boys for Life" featuring Miami detectives Mike Lowrey (Will Smith) and Marcus Burnett (Martin Lawrence).
BAD BOYS FOR LIFE - Official Trailer
While Richardson jumped into the McClane world for the character's second film (he also wrote an unproduced fourth movie), stories about the making of "Bad Boys" prove that the on-the-fly film worked in large part thanks to Richardson's writing, which was often done while the movie was actually shooting.
"They're characters that came from me, though they were written originally by George Gallo in a different form," says Richardson of Lowrey and Burnett.
Describing the first "Bad Boys" movie as being "thrown together on the spot," Richardson theorizes the main reason it works is because the producers found "great partners" in Smith and Lawrence, both known mainly as sitcom stars at the time.
On the upcoming third film, Richardson says "it feels like it's its own thing."
"My kids are older, but they really haven't grown much," he adds about Lowrey and Burnett.
Despite the third movie not being what he would have done with the characters, Richardson thinks the movie will be "huge" and he'll be one of no doubt many in line to buy a ticket when it drops in January.
The Biggest 'Die Hard' Debate … Finally Solved?
Richardson isn't attached to future "Die Hard" films, but he's happy to weigh in one the of the saga's hottest debates. Are the first two films in the franchise Christmas movies?
More think pieces have been written on the subject than on America's foreign policy, and Richardson thinks he has the answer.
"Selfishly speaking, 'Die Hard 1' and '2' are the best Christmas movies," Richardson says. Both have plots that couldn't happen without Christmas being at their core.
RELATED: Meet the Scribe Behind that Infamous 'Die Hard' Spec Script
As for why they are the best Yuletide movies (which should now be the debate. C'mon people, it's 2019), Richardson says, "they're such unexpected Christmas movies."
Unexpected. It's a word that not only describes the holiday spirit of "Die Hard" and "Die Hard 2," but also the sharp writing and personal candor of the one and only Richardson.
---
Zachary Leeman is the author of "Nigh" and an editor/writer with Bizpac Review.