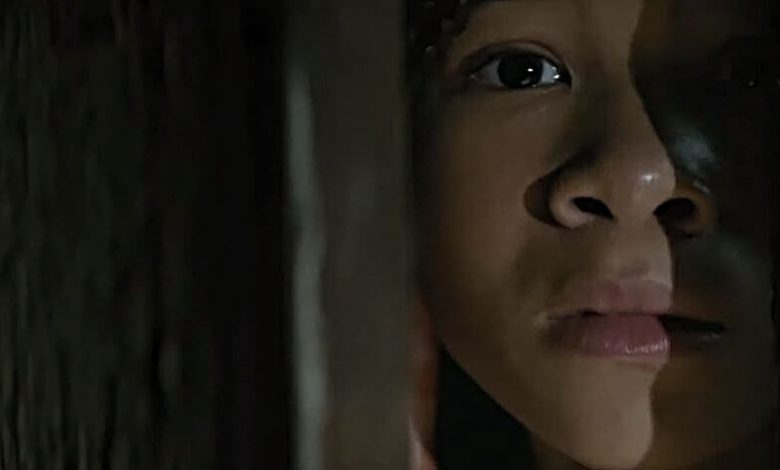 Tell us if you've heard this story before.
A man mourning the murder of his niece receives a phone call from her placed days before her death.
Huh?
"Don't Let Go" spins from that provocative template. The film isn't science fiction, per se, but the narrative suggests a dollop of special effects, aliens or other genre tropes.
Not here. It's hyper-focused on an uncommonly strong bond, one that grew out of necessity. The thriller is maddening at times, too deliberate one moment and insanely vague the next. Still, in our increasingly stale age "Don't Let Go" arrives with a whiff of boldness, even excitement.
Don't Let Go Trailer #1 (2019) | Movieclips Trailers
David Oyelowo (pronounced o-yellow-o) stars as Uncle Jack, a cop with a special place in his heart for his niece, Ashley (Storm Reid, "A Wrinkle in Time"). The two are closer than most uncle-nieces, in part, because Ashley's dad is a dud. The film opens with her father (Brian Tyree Henry) forgetting to pick her up from the movies.
So when Ashley and her parents are brutally murdered, it seems dad's personal chaos may be partially to blame. Jack can't worry about that for long, though. Shortly after their deaths he receives a call from Ashley's number.
It's her voice, but that's … impossible.
The two start communicating – she from the recent past, he from the present. That opens a time travel-like channel that could save young Ashley … or draw Uncle Jack deeper into a murderous web.
When two timelines collide, you have to use the past to fix the future.

David Oyelowo and @StormReid star in our latest supernatural thriller — #DontLetGo, coming to theaters August 30. pic.twitter.com/JESBD0fh60

— Blumhouse (@blumhouse) August 14, 2019
"Don't Let Go" weaponizes its gimmick without a hint of explanation. Not a sentence, mind you. It's either bold or a cheat, although audiences may weigh heavily in the latter camp. The story clicks far better as a testament to pushing past family disappointments.
Ashley needs a father figure, even though she technically has one in her home. Jack's bachelor living allows him to step in, giving her the strength and comfort missing in her life.
That relationship makes "Don't Let Go" special above and beyond its tricky plotting. So why don't we know more about Ashley's family? Both Oyelowo and Reid deliver, but the screenplay fails to sketch out more than the necessary beats.
The same holds true for Alfred Molina and Mykelti Williamson, two of our better character actors. Their ties to this tragedy aren't initially clear, but we want to see more of them on screen.
FAST FACT: Actor David Oyelowo once lived on Oyelowo Street in Nigeria, named after his own family. The Oyelowos have royal roots, a connection the actor initially doubted.
"Don't Let Go" also trots out one too many eye-roll sequences, the kind that temporarily shatter the goodwill generated up until that point.
You'll still want to see the resolution, a sure sign "Don't Let Go" doesn't ignore the tale's prime directive.
HiT or Miss: Those looking for a bold, original vision will happily put up with the flaws found in "Don't Let Go."