Interviews
One Gig Changed Everything for Vertical Horizon Guitarist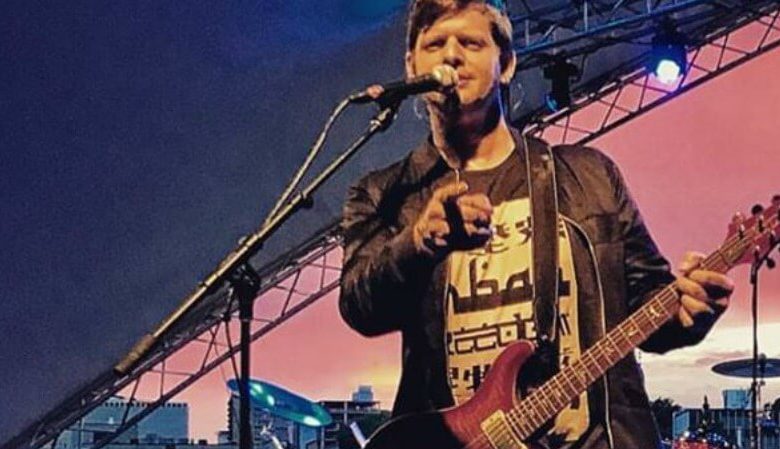 Few felt sorry for Bon Jovi when the band shared the woes of the road in its epic ballad "Wanted Dead or Alive."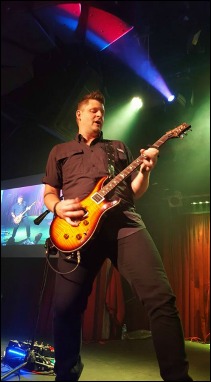 As the touring guitarist for Vertical Horizon, Donovan White knows road life all too well. He once traveled 43 hours – each way – for a Vertical Horizon festival gig in Shillong, India.
But White isn't complaining. He's living the dream that he has had since playing air guitar along with KISS albums as a child growing up in St. Louis Park, Minn.
Patience Pays Off
The journey to this point has been a long one. His family moved to Texas and then Kansas City in the early '80s. White then spent nearly two decades songwriting, recording, collaborating and performing with various Kansas City-based bands and indie labels.
Along the way, he got to know a sound engineer named Jay Phebus. In 2010, Phebus was working with Vertical Horizon and asked White if he would be interested in being considered for a touring guitarist opportunity with the band. "Of course!" replied White.
Then White heard nothing … until Thanksgiving 2011. That's when opportunity struck.
"Vertical Horizon called and asked if I wanted to play a show that New Year's Eve – in Anchorage, Alaska," said White. "They said, 'Here's 15 songs … we'll see you there.' I've been playing with them ever since. The audition was the show."
While every Vertical Horizon tour is filled with memorable moments for White, he noted finally being able to play in Kansas City this year as particularly "auspicious."
Vertical Horizon "Broken Over You" Official Music Video
White's contagious energy brings a certain spark to Vertical Horizon concerts. For example, at the end of the 2013 tour, the band was playing in Austin, Texas. White burst on stage wearing his old Texas flag Western shirt, as well as a Texas flag that he turned into a cape.
"The crowd went ballistic!" he said.
Life still stays busy for White when he's back home in Kansas City. He teaches at a small local college, gives guitar lessons to both kids and adults and consults local churches on how to improve their worship teams.
Any Genre
Even though White grew up on rock, he'll play any style of music. In fact, one group he played with before Vertical Horizon was a country act called Broken Cowboys.
He takes three factors into consideration when weighing new opportunities. "If you love the work (songs), if you love the people (bandmates) and you love the money, it's a dream gig."
The country crossover is an interesting aspect for Vertical Horizon. The band's 2001 hit, "Best I Ever Had (Grey Sky Morning)," was covered by country singer Gary Allan. The singer's version reached number seven on the Billboard Hot Country Songs chart in 2005.
Grow with Your Artists
Vertical Horizon is on tour this summer with Everclear and Fastball. All three bands were household names in the 1990s. Each still releases new albums. To that point, White has advice for music fans: "Grow with your artists."
"Remember that the artists you loved at 20 are still putting out new music," said White. "Grow with the artists that you always loved. Quit playing the one-hit wonder game. Wouldn't you like to have a career in 20 or 30 years … and move on from fries? Much like anything, it is a job and it is a career choice. Grow with your artists – don't just discard them when you're done with their one song. They are still working hard making new music."
Vertical Horizon indeed is releasing a new album this year and has been sneaking in a couple of new songs into its set each night.
For White, those songs "are a blast to play" – and are another reason you won't find him complaining about life on the road.
Vertical Horizon's current tour stops at The Belasco Theatre in Los Angeles June 28, The House of Blues in Anaheim, Calif. June 29, The Republic in Honolulu, Hawaii June 30 and The Castle Theater in Maui, Hawaii July 1.
---
Brant Skogrand is a public relations professional and the author of three books: "Maynard's Memories," "19 Tips for Successful Public Relations," and "From Fringe Party to Serious Contender."
Photo credits: Header image – Tory Stoffregen. Text image – Susie Aguilera