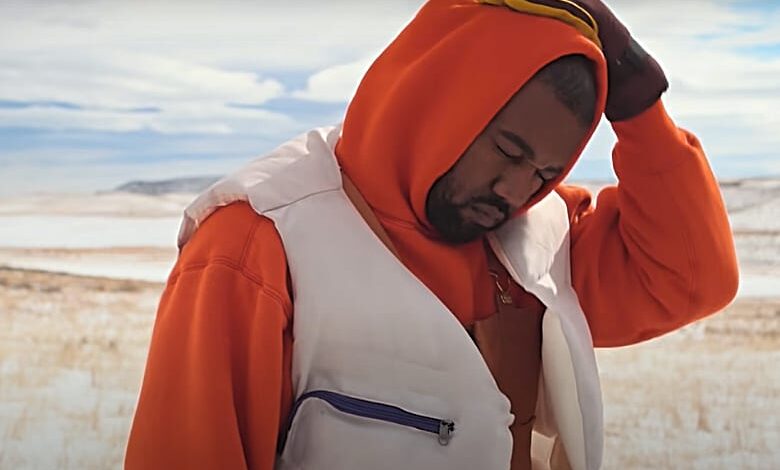 Kanye West is a prime example of how Christians should stop asking permission to engage the culture and start taking it over.
"DONDA," named after his beloved mother, dives headlong into the pain of losing a parent, the struggles of relationships and the salvation God can bring to it all.
Kanye West - Donda (Audio)
"DONDA" marks West's first full-length album of new material since 2019's "Jesus Is King," which debuted at No. 1 on the Billboard 200 albums chart. The 27-track release arrives with a wall of black on its packaging. To call it a black square is to miss the point that there is no album art.
The cover leaves you to visualize nothing and moves you into the sound of West's audio gospel. Among the artists to appear on this album are Jay-Z, The Weeknd, Young Thug, Travis Scott, Lil Baby, Kid Cudi and the late Pop Smoke.
West's last album found him opening up about being born again, saying, "I love Jesus and He is King. On "Donda," he's more direct in moving his faith into the mainstream of culture with what he has to say about the world around him and how he tries to operate in it.
In "Jail" Jay-Z sings, "God in my cell, that's my celly. Made in the image of God, that's a selfie. Prayed five times today. Who gon' post my bail? Lord, help me."
In "God Breathed on Me" West reminds us, "It's okay to not be okay."
In "Jesus Lord" he states, "Tell me if you know someone who needs Jesus." He's not asking a question, he's telling you to point at the next person that needs Jesus. Because everyone needs Jesus.
In "No Child Left Behind" he sings of the miracles God has performed on him and that he still plans on making mistakes.
Kanye West - Come to Life (Official Video)
In "Heaven and Hell" he takes on struggles only Christians can connect with. "Off the Grid" offers a nod to his children and the land he wants to leave them when he's gone.
And for Christians who judged his heart and only saw doubt in "Jesus Is King," I say repent, "You will recognize them by their fruits." Matthew 7:16
Mainstream reviewers either hated "DONDA" or found it bloated. That's why it topped the charts In 152 countries and broke Apple music records. It also became the second-biggest debut of all time on the global Spotify chart, having earned nearly 100 million streams.
There is no Parental Advisory sticker on "DONDA" because West knows you don't need F-bombs to get your point across. The album is edgy, yet clean, its depths best understood by Christians ears.
We don't see the culture the same way most do when we look at it.
Joseph Granda is the director of "The Healing Garden" and the upcoming adaptation of Douglas Wilson's book, "Ride, Sally, Ride."