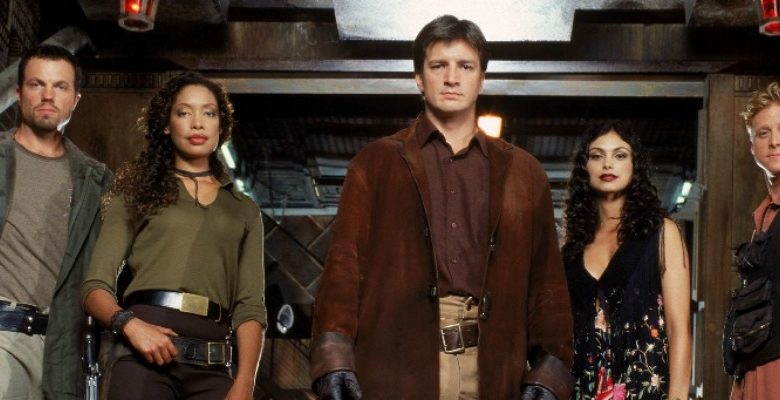 The streaming giant recently made it clear it would be beefing up its already large originals library in 2016. This year saw the debut of Netflix's first Oscar-bait movie, "Beasts of No Nation," and the return of the Christmas special starring Bill Murray.
The new year will include more experimental choices as well as the return of "House of Cards" and "Orange is the New Black." However, with Netflix investing heavily in original fare, it's worth noting the company also has revived cancelled, but beloved shows. Think "The Killing," "Longmire" and "Arrested Development."
ALSO CHECK OUT: Why Netflix Got Its Money's Worth with 'Ridiculous 6'
Many hold out hope Netflix will have mercy and revive their favorite show. There's only so much money in the Netflix coffers, and the streaming giant clearly wants to make its own name with fresh material.
That doesn't stop the rest of us from holding out that same hope for a Netflix-powered revival. Here's three shows Netflix would be wise to add to their 2016 lineup.
"Freaks and Geeks" was cancelled in 2000 after 18 episodes, and yet it's still discussed by fans, old and new. It's popularity is probably due to so many "Freaks" starting their careers on the series: Seth Rogen, Jason Segel, Linda Cardellini and James Franco. Rogen and producer Judd Apatow are still asked about the series and its cancellation. The original cast is too old to reprise their roles (unless they popped up as supporting players or cameos), but "Freaks and Geeks" could still be a hit for Netflix.
The original series dealt with the struggles of youth, fitting in and being different. Nearly everyone can connect with those things which is why it has often been one of the most streamed shows on Netflix. In today's youth culture with the Internet, political correctness and uncertain futures, a "Freaks" reboot would be more relevant than ever. It's a show built for Netflix.
Plus, creator Paul Feig (the director of "The Heat" and the upcoming "Ghostbusters" reboot) and producer Apatow are now at the top of their games. They have the confidence, success and talent to revive the wonderful themes the original show touched on and to give them even more impact.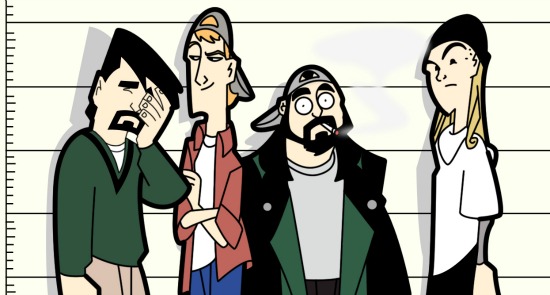 "Clerks: The Animated Series" was a weird concept from the get-go. Kevin Smith's 1994 hit "Clerks" was a beloved indie classic, but not exactly the type of movie crying out for a cartoon continuation. Still, Smith had made stranger content work. He'd managed to turn his Jay and Silent Bob characters into the glue that held together a Marvel like, Jersey-set universe through various films, both serious and comedic.
The show was cancelled after two episodes by ABC, but has since become wildly popular on home video and among Smith's more loyal fans. Since then, he's made a reality show about guys working in a comic book store run for five years on the same channel that gave us "Mad Men." It's clear he knows his way around a successful show.
He's also a more interesting storyteller than he's ever been. He's recently given film buffs the polarizing, but deeply interesting horror movies "Red State" and "Tusk." He's expressed interest in bringing the animated series back to life. Smith's rabid fans would no doubt follow him wherever he took the animated saga. Plus, Netflix would be a better fit for the foul-mouthed "Clerks" than ABC.
"Firefly" has become one the most beloved short lived shows over the years. Joss Whedon's sci-fi series was cancelled quickly, but remains one of his most popular creations. It's gone on to inspire comics, a role-playing game and fan fiction. The original cast and fans still talk about the show with a surprising amount of passion. After spending the last few years dabbling in the Marvel Cinematic Universe thanks to two "Avengers" smashes, it would be nice to see Whedon move back to television with something he originally created. The web is already the perfect home for a cult series, so what is Netflix waiting for?