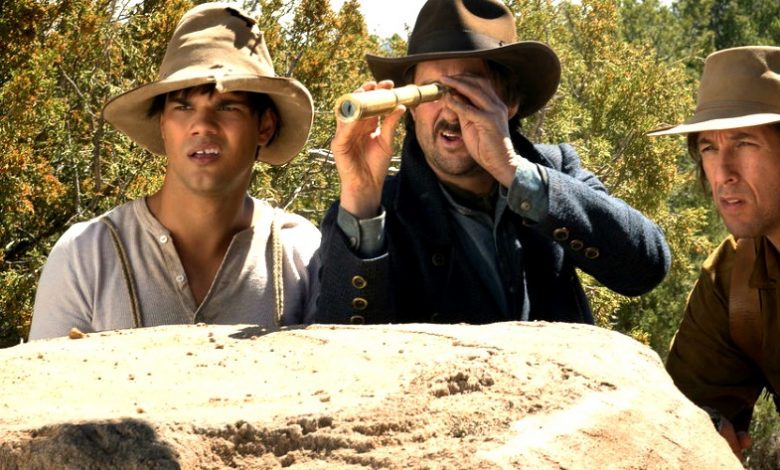 Sandler still teams with talented filmmakers now and then, showing just what he can do with challenging material. That didn't pan out with either "The Cobbler" (Tom McCarthy, "Spotlight") or "Men, Women and Children" (Jason Reitman, "Juno"), but it was a noble try.
When left to his own devices via his Happy Madison production shingle, Sandler's comedies offer next to nothing for film critics or movie goers interested in sophisticated comedy.
"The Ridiculous 6," the first of four Sandler films debuting exclusively on Netflix, is no exception. You can tell Team Sandler is trying to justify the Netflix deal. He enlists so many comic actors it's like a kissin' cousin to "It's a Mad, Mad, Mad, Mad World."
The Ridiculous 6 | Official Trailer [HD] | Netflix
"Ridiculous" looks more cinematic than Sandler's more recent comedies, and there's a genuine attempt to build emotional attachments to some key characters.
It's still nearly two-hours of groan-inducing jokes grafted on the western template. And whoever suggested Sandler could play a laconic western hero needs to reconsider their line of work.
All the talk of the film's racism against Native Americans, though, turns out to be short-sighted. Yes, the film makes hay out of stereotypical "Indian" names like Running Bear or, in this case, Smoking Fox. Would we deny that kind of comedy shtick to Sandler or anyone else? The film is far more potent in its affection for the Native Americans in the story, particularly in the third act's emotional payoff.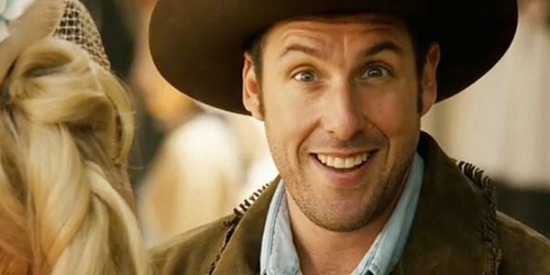 Sandler's film pokes fun at other western tropes and nationalities along the way, although never in a mean-spirited fashion. Given how our culture bows at the altar of "Blazing Saddles" it seems silly to hammer "Ridiculous" for putting us briefly out of our newly installed comfort zones.
That's the only time it's fair to put "Blazing Saddles" and "The Ridiculous 6" in the same sentence, by the way.
ALSO CHECK OUT: How Adam Sandler Broke Up with America
So why did Netflix ink Sandler in the first place? His brand of humor still has an audience, albeit a smaller one these days. They adore his brand of unabashedly dopey humor and love films featuring faces they've come to know and love.
Sandler's loyalty rewards program means any Happy Madison film will feature David Spade, John Turturro, Rob Schneider, Steve Buscemi and any other "Saturday Night Live" alum who happened by the movie set.
In a time where niches rule everything save broadcast TV and big budget movies, that matters. So critics can scoff at "The Ridiculous 6" all they want. Sandler gave them every reason to do just that. He's not gunning for them, but rather his shrinking but still sizeable demo that will follow him to any outlet showing his goofy grin.
And, at a time when some voters reject everything the "establishment" has to offer, streaming an Adam Sandler movie feels like a populist poke in the eye to media groupthink.
UPDATE: As of Dec. 14, "The Ridiculous 6" has a very strong four out of five star user rating at Netflix. Only The Independent tried to negatively spin that audience rave.
DID YOU KNOW: Adam Sandler once roomed with future comedy guru Judd Apatow when they were struggling 20-somethings looking for their break.