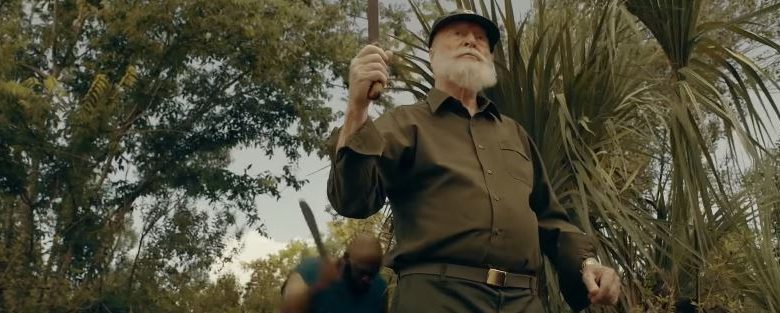 You can't always trust movie trailers.
Some great trailers represent lousy movies. Consider the killer sneak peeks for "Suicide Squad," a thoroughly rotten movie that couldn't live up to those teases.
Others, like the awful "Ghostbusters" trailer, give you a fair assessment of the finished product.
So what can we make of the trailer for "Dear Dictator?"
Dear Dictator - Official Trailer (Universal Pictures) HD
The new comedy, available now on Video on Demand services, stars the great Michael Caine as an elderly tyrant whose murderous ways are coming back to haunt him.
Good thing he strikes up a quirkly pen pal in a disaffected teen (Odeya Rush). She's had it with the Mean Girls in her school and has a rebellious streak that stretches long past her local block. So she finds a kindred spirit, of sorts, with Caine's British-Caribbean dictator.
Wackiness ensues, apparently.
The trailer has us hissing at Caine's character – he's assassinating people without evidence! – to rallying around him once he loses that scratchy beard.
He's adorable when he's helping out around the home!
There's plenty of satiricial hay to be made out of the context. A socialist loving teen slowly realizes what her rebellious hero is all about, perhaps. Or, she wises up to how society works and why one-party rule can be disastrous. Or, her youthful passion for socialism gives way to an understanding of why capitalism, flaws and all, is the superior system.
The story could also be as morally tortured as it appears. This is Hollywood, after all, an industry where A-list directors shoot mash notes to real dictators like the late Fidel Castro.
Trailer COMANDANTE Directed by Oliver Stone
This critic will be watching "Dear Dictator" ASAP to find out.