Industry News
Opinion
Media Bias
Deadline: Only Gavin Newsom Can Save Hollywood!
Far-left site begs California governor to step in (there's only one problem)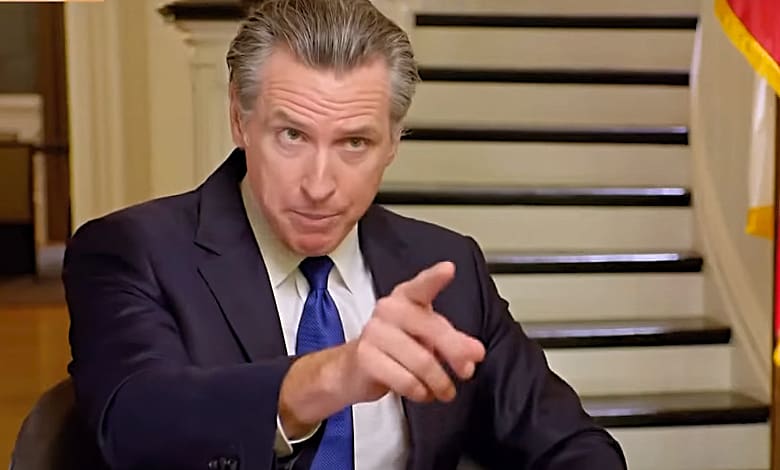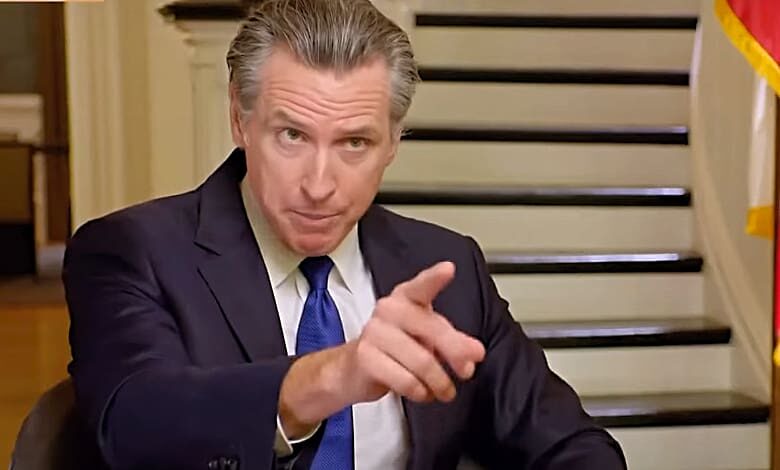 It doesn't take Columbo to spot the editorial bias at Deadline.com.
The outlet is a reliably liberal news organ, much like The Wrap, Variety and The Hollywood Reporter. And, of course, the mainstream media in general.
(This site is right-leaning, but we're open and transparent about it. Plus, HiT's editorial coverage serves as a counter-balance to the Hollywood media's relentless bias.)
Still, Deadline's latest strike-related story is one of the ages.
Deadline suggests that California Gov. Gavin Newsom might be Hollywood's savior in the ongoing strike saga. The Writers Guild struck May 2 and actors followed suit earlier this month.
Gavin Newsom Could Help End Hollywood Strikes — But Not Yet
"He's the obvious choice to bring the parties together and bring down the temperature," a political and industry insider says of the nimble and notoriously patient politician [emphasis added]. "Getting a deal will be a test of his Jenga skills, but that's where Newsom likes to surprise people."
Newsom is such an effective governor the state demanded a recall election in 2021. Newsom emerged victorious, but it hardly bodes well for a future that includes both Democrat and GOP voters.
RELATED: MASK-LESS FALLON – PUT A MASK ON INDOORS
Nor does a cursory glance at his state suggest he has the skills to get much, if anything, done. He hasn't made a dent in the homeless problem, for example.
Even the far-Left CNN described the state's problem in that arena is only getting worse.
California has spent a stunning $17.5 billion trying to combat homelessness over just four years. But, in the same time frame, from 2018 to 2022, the state's homeless population actually grew. Half of all Americans living outside on the streets, federal data shows, live in California.
Across the country, homelessness is on the rise. But California is adding more homeless people every year than any other state. More than 170,000 unhoused people now live here.
That's just one issue.
Team Newsom locked down his state longer and harder than most during the pandemic. That helped crush personal liberties along with businesses across the west coast. The one-two punch chased many longtime Californians away. It wasn't just high-profile names like Dave Rubin and Joe Rogan fleeing the Golden State.
More than half a million people left California during a two-year span under Newsom's watch. Those who haven't left may do so soon.
Nearly half of California residents are considering leaving the state, a poll finds. Many cite the cost of living as the main reason why.
Crime is top of mind for many residents, and the news there is equally grim.
The 2022 report revealed that the state's violent crime rate increased by 6.1% since 2021, and property crime was up 6.2%. Homicides dipped very slightly, but robberies jumped by 10.2%.
Newson is an abject failure on so many key levels it's hard to prioritize which is worst. To Deadline, he's the nimble, assured politician who can solve one of the biggest impasses in Hollywood history.
There's media bias, and there's delusion.
Newsom may still be called upon as a political symbol to solve the crisis. If he's involved in any way with a resolution, it'll be based on collective exhaustion and an eagerness to get back to work more than any nimble Newsom moves.