Industry News
11 Killer Responses to Cynthia Nixon's Pro Shoplifting Tweet
'Sex and the City' alum gets hammered for suggesting shops protect their goods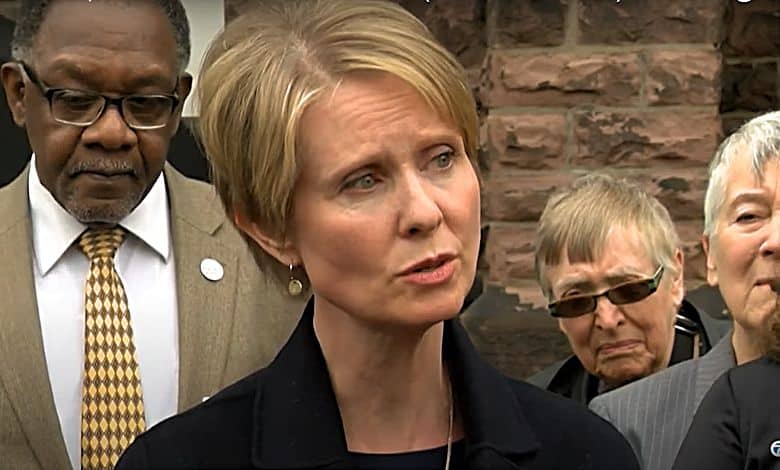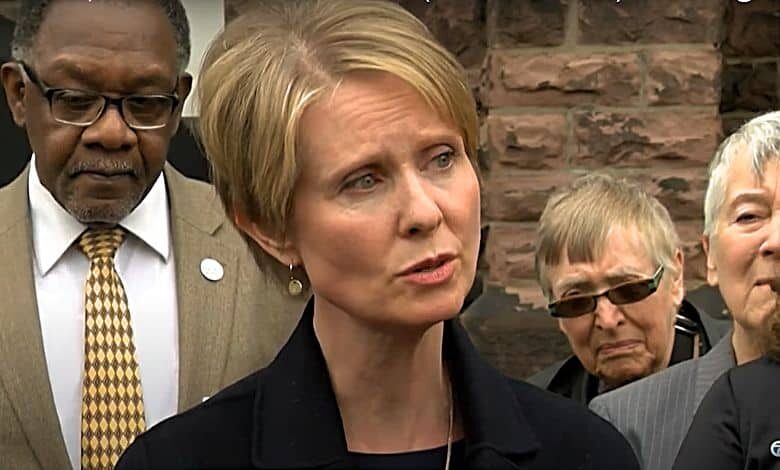 Retailers are getting a reality check in major metropolitan cities.
City officials in several urban centers reduced the penalties for minor offenses, like shoplifting, in recent years. That, plus the "defund the police" movement, resulted in escalating crime and stores deciding to set up shop elsewhere.
SF Chinatown shop owner says encounter with repeat shoplifter has escalated into violence
San Francisco, to no one's surprise, is ground zero for the trend. Walgreens just shuttered 17 stories in the city for that very reason.
Proposition 47, which passed in 2014, no longer made it a felony to steal if the value of what you steal doesn't exceed $950. It's also no longer a felony to receive stolen property valued at less than $950.
The problem, according to the San Francisco Chronicle, isn't directly related to the poor scrambling to grab the necessities during tough times. It's organized crime that's doing the damage.
Former New York gubernatorial candidate Cynthia Nixon sees things differently. The "Sex and the City" alum, prepping to co-star in the woke continuation series, "And Just Like That …" shared a Tweet in response to several mayoral candidates vowing not to prosecute shoplifters.
Sounds like she's on board with that line of thinking, ignoring how it made Walgreens flee the City by the Bay.
The CVS on my corner has started locking up basic items like clothing detergent.

As so many families can't make ends meet right now, I can't imagine thinking that the way to solve the problem of people stealing basic necessities out of desperation is to prosecute them. https://t.co/5RsdMTDWqa

— Cynthia Nixon (@CynthiaNixon) May 22, 2021
Twitter users pounced and seized on her comments. Here are 11 of the most snarky, and smart, reactions.
Yet, you will decry these same companies when they pull up stakes and close stores. Or, is knowingly allowing theft to be charity and social justice?

— Razor (@hale_razor) May 24, 2021
I hear in Minneapolis they've got a strategy where they burn the place down and then there are unlimited five finger discounts.

— Basil "Systemic" Fawlty (@InncentBystndr) May 24, 2021
Do you lock your door at night? What about your car? If so, perhaps you're stopping someone in need? 🤔

— Mandy ☕🦋🇺🇸 (@SpringSteps) May 24, 2021
Very, very few of these criminal degenerates are Jean Valjean.

Shame you refuse, or are unable to, acknowledge or understand that.

— William Jennings (@willjennings60) May 24, 2021
I grew up poor, and we never took anything that we hadn't paid for. It's insulting that you think the less fortunate have no ability to discern right from wrong. Also, allowing widespread theft will result in higher prices, punishing the poor and honest.

— Lynn M (@LynannMacdonald) May 23, 2021
Steal and the City

— Anthony Bialy (@AnthonyBialy) May 24, 2021
Maybe you shouldn't have advocated for lockdowns that cost so many people their jobs🤷‍♂️

— Ross Schumann🇺🇸 (@RossSchumann) May 24, 2021
Can't imagine?

Instead of letting us all know what you can't imagine, how about communicating what you *can* imagine.

Can you imagine a city with no repercussions for breaking the law?

Is this where this your imagination leads? No?

Then what in Sam Hill do you mean?

— Rational Expat (@rationalexpat) May 24, 2021
Ever tried running a business in a place where stealing was not illegal?

— Marsoon Trempley (@MTrempley) May 24, 2021
Please go see your local police department, ask the crime analyst what is going on with shoplifting and then come up back with a follow up tweet with true knowledge.

— Damien Williams (@dayman23) May 24, 2021
Cynthia, if you really patronized @cvspharmacy or @Walgreens in the city you'd know that Red Bull, deodorant, toothpaste and other items are now locked up because they're stolen by low level criminals and then resold.

— Rob Taub (@robmtaub) May 23, 2021