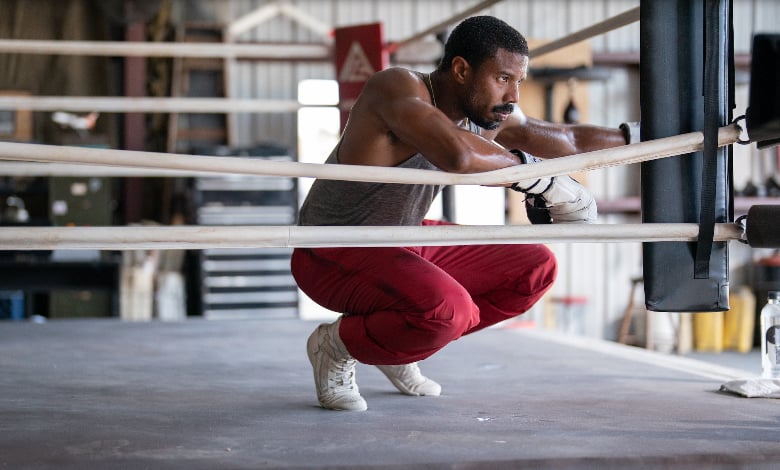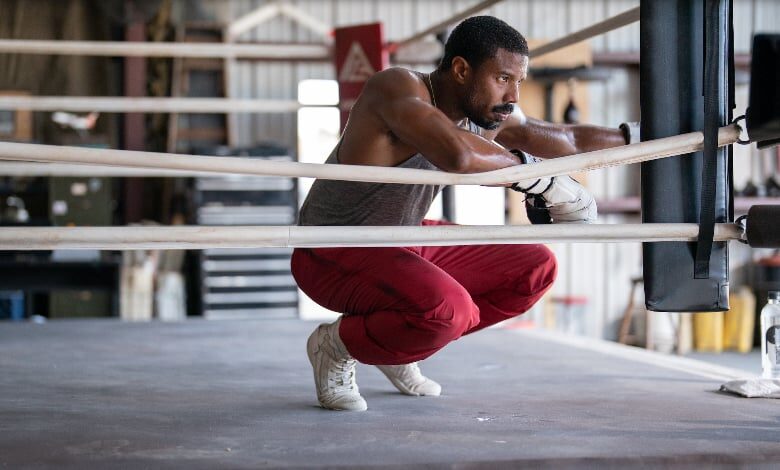 The "Creed" franchise survived its Rocky-ectomy.
The saga, now three pictures deep, originally spun from the Rocky Balboa franchise with impressive results. Still, losing Sylvester Stallone's iconic character could have been the spinoff's death knell.
Instead, the first film without the aging hero holds its own, and then some. Some story hiccups threaten to KO the threequel, but sterling performances across the board and strong bonds between Creed family members make "Creed III" a satisfying chapter.
CREED III | Final Trailer
We revisit Adonis Creed (Michael B. Jordan, making his directorial debut) wrapping up his illustrious career. He's freshly retired and eager to spend time with his precocious daughter, Amara, (certified scene stealer Mila Davis-Kent) and his bride ("Thor: Love and Thunder's" Tessa Thompson).
An old friend pays Adonis a visit, stirring memories our hero would prefer to stay hidden. It's Jonathan Majors as Dame, Adonis' childhood chum and aspiring boxer who spent 18 years in prison for a seemingly small crime.
Lame plot device alert!
Now, Dame wants to finish what he started all those years ago … preparing for a run at the Heavyweight boxing title.
Crazy, you say? Wasn't it crazy for Apollo Creed to give a nobody like Rocky Balboa a title shot so many years ago?
There's a difference this time. Dame's ties to Adonis are complicated, and their reunion may find them squaring off against each other at long last.
If that's a spoiler alert you haven't seen any of the previous "Rocky" installments (or the film's trailer).
View this post on Instagram
Jordan delivers a confident directorial effort, focusing as much on Adonis' personal life as the boxing sequences. The film's best moments come within the nuclear family, from Adonis refusing to open up to his patient wife to Amara eager to take lessons from her famous pappy.
These aren't filler bits between boxing matches. They're deeply felt and raw, just as they should be.
The Adonis/Dame dynamic is flawed at times, with the screenplay struggling to set them against each other. That's a problem, but it has nothing to do with Majors. His Dame is a wrecking crew, although that's hardly new for the franchise.
Remember Clubber Lang and Ivan Drago?
What sets Majors apart is the hurt reflected in his face, and how his body language reflects a man unleashed after years in a cage. His boxing style is unorthodox, making it hard to penetrate his defenses. It's also visually dynamic, giving the film's boxing scenes an energy sometimes missing from "Rocky" sequels.
"Creed III" isn't woke, not by any meaningful measurement. The story dovetails into young black males and their incarceration levels, but it shrewdly lets that dynamic play out in the viewer's mind.
No lectures, no ham-fisted exchanges tied to societal inequality. That graceful approach speaks volumes about Jordan as a storyteller.
We already know he has charisma to burn, and Thompson's delicate performance provides a sweet counterbalance. Her character's hearing issues haven't gone away, but watching her share how she dealt with the losses they incurred is to watch a young actress finding her voice, her presence.
"Creed III" is still a "Rocky" spinoff, so we get both the obligatory training montage and a sentimental subplot meant to spark a tear duct or two. It's all handled efficiently, embracing the franchise formula without being consumed by it.
The Big Fight takes a huge risk, transforming the ring into a stylistic battle between two titans. The gamble doesn't fully pay off, but Jordan understands something intrinsic to the Sweet Science. It's always good to keep your opponent, or in this case the audience, off balance.
HiT or Miss: "Creed III" continues a credible, inspiring saga started by Stallone and co. Star Michael B. Jordan proves his mettle on camera anew, while Jonathan Majors continues his career ascent.