The executive who helped bring "Dirty Dancing" and "Shine" to the public points to several women, like Sony Pictures Entertainment co-chair Amy Pascal, whose work challenge those assumptions.
"It's not like you can't get there," Vitale said during a Wednesday panel at the Sie Film Center in Denver.
The real issue, Vitale says, is the dearth of female directors. She fears part of the problem stems from the limits some women place on their ambitions.
Vitale recalled talking to two different women who shared similar fears about directing. One 22-year-old asked her about the personal sacrifices the job entailed.
"Will that stop me from getting married?" the woman asked her.
"To be a director you have to be a nomad," Vitale said. "Men are more likely to do that with a wife and children to follow them." Women, in comparison, might need to be in a relationship with a man who has a portable job, the kind he can do from any location, she says. It's one reason why you'll find more women in television, where shooting often stays in one place for an extended period.
Vitale's talk with the Denver Film Society's Women + Film program touched on everything from her biggest regrets to how Internet piracy could crush the independent film industry.
She admits she might have had a bigger career in Hollywood if she "was the kind of woman who bit her tongue" more often. Her impressive resume still speaks to a knack for knowing what both audiences and critics cheer. She founded and served as president of Paramount Classics and also oversaw Fine Line Features. Those positions helped her boost the careers of Paul Greengrass, Sofia Coppola, Scott Hicks and Craig Brewer. Along the way her studios' films won three Oscars and received 16 nominations.
She now serves as the Executive Director of CreativeFuture, a group battling online piracy and informing the public on entertainment's cultural and economic value.
DID YOU KNOW: Colorado's new $5 million incentive program helped lure "Fast & Furious 7" and "Dear Eleanor" to shoot and crew up in the state.
Consider "The Hurt Locker," an independent film from Voltage Pictures which sued nearly 25,000 BitTorrent users in 2010 for allegedly downloading the film illegally.
Some argue most of those illegal downloads involved people who never planned to buy a ticket in the first place. Vitale says even if 95 percent of the time that was true, the remaining 5 percent represents a huge financial hit for an indie studio.
Vitale peppered her Q&A alongside veteran film critic Robert Denerstein with funny tales, the occasional profanity and an honesty that ran against the image of executives talking in PR-approved sound bites.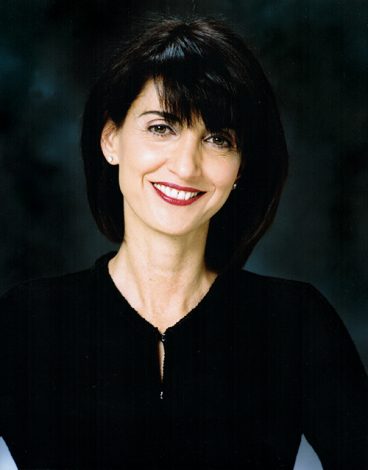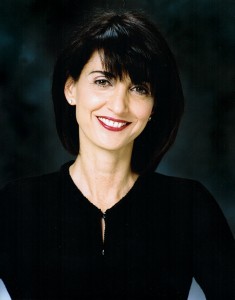 Here's a sampling of what Vitale shared with the Denver crowd:
The future producer wasn't allowed to watch television as a child, and as a result she suffered gaps in her movie knowledge. She repaired that, in part, by spending time each week in the Paramount screening room catching up with classics like "Bullitt" and "The Bridge on the River Kwai.".
She walked out of an early screening of "Shine," a move which the film's director, Scott Hicks, later said nearly broke his heart. Turned out Vitale simply wanted to place a bid on the film as soon as possible. She loved it.
She also abandoned a screening for another future smash, but this time for a different reason. "I walked out of 'Blair Witch' 40 minutes in. 'Get me the [expletive] out of here,'" she said.
Among the films she "lost" to competing studios: "Downfall," "Napoleon Dynamite," "Thank You for Smoking" and "Memento."
She says Demi Moore was considered for Kristin Scott Thomas' role in "The English Patient" until one executive declared, "over my dead body."
She recalls reading the script for "Gummo," director Harmony Korine's follow-up to his incendiary drama "Kids." "I don't understand one page of this script, but I think there's something there," said Vitale, whose studio eventually took on the film. "You knew you were reading something different."
She says she reads at least 30 pages of a script. If she's not hooked by then, it's on to the next. If the script is from a friend she'll read it all the way through.
Val Kilmer was briefly considered for the role made famous by Patrick Swayze, but his lack of dancing skills squashed that possibility.
She had no idea "Dirty Dancing" would be a smash, one reason she voluntarily gave up an executive producer's credit on the film. Her gut told her audiences would adore "(I've Had) the Time of My Life."
Bill Medley, Jennifer Warnes - (I've Had) The Time Of My Life (Official HD Video)
The Women + Film program, created by
Barbara Bridges
, is a year-round Denver-based program amplifying the voices of women in the film industry.