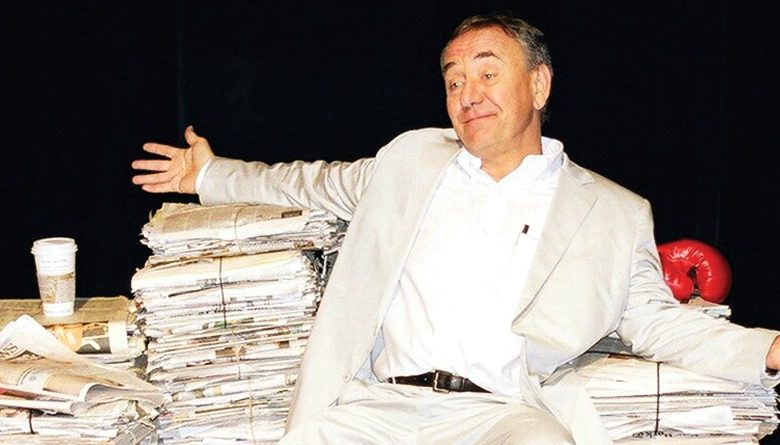 Durst, a five-time Emmy nominee and unabashed liberal, is now part of "The Koz Effect's" bipartisan podcast panel. The weekly show streams live at 10 a.m. PST each Saturday.
Durst provides commentary to NPR, CNN and C-SPAN and has appeared on "Late Night with David Letterman," Comedy Central, HBO and Showtime.
"These guys are some of the brightest and funniest minds in the podcast universe," Durst said in a statement. "It will be an honor to hang with them. Hope to bring a little Northern California perspective to their hilarious political roundtable of educated wit and snark."
"The Koz Effect," hosted by HiT contributor and stand-up comic Carl Kozlowski, offers commentary from both the left and the right.
The "Radio Titans" network features nearly 25 podcasts focusing on comedy, music, spirituality, politics and dog training. Radio Titans was named one of the Frontier Fifty most cutting-edge podcast outlets in the country by Talkers.com.
Durst's arrival coincides with a couple of other updates to the "Koz Effect" panel. The podcast currently features liberal comic Dr. David Robinson (the mind behind "The Week We Were" segment) and new contributor Tymon Shipp who replaces the self-proclaimed "angry black man," liberal comic Ted Lyde.
The show's panel also features conservative Brian Fuller, a former California Assembly candidate, along with conservative/libertarian comics Howie Walfish and Larry Meyers who will rotate a spot each week. Kozlowski describes himself as aligned with Republicans Ron and Rand Paul's brand of politics.
---
Carl Kozlowski is founder and Chief Creative Officer at Radio Titans (www.radiotitans.com), and host/cohost of its shows "Grown-Ass Men," "Pajama Party," "The Koz Effect" and "Kozversations," plus Chief Guest Booker Winner of the world-famous Laugh Factory's "America's Funniest Reporter" contest.