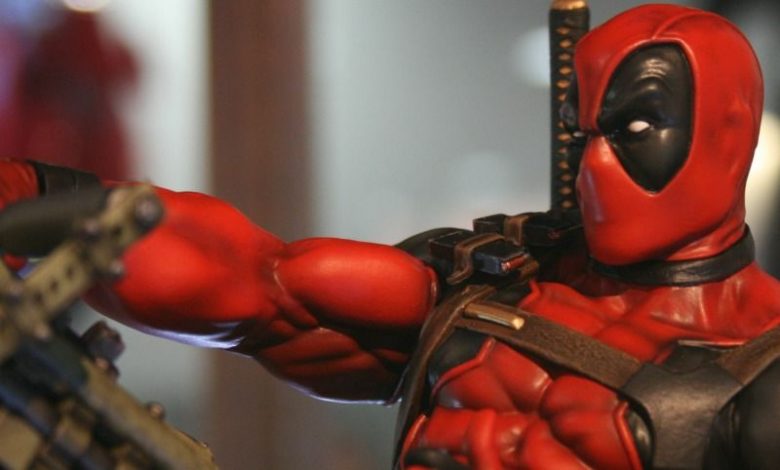 More than 130,000 people descend on San Diego each year for Comic-Con International.
They brave the long lines and exorbitant hotel rates for many reasons. But one of the most popular is the Comic-Con exclusives – those unique items supposedly available only during the convention (and then sold for a significant markup on eBay).
This year is no different.
Some Of The Best STAR WARS Exclusives of Comic-Con 2016 – https://t.co/d7n4LFFnOx via @nerdist #SDCC #StarWars

— Star Wars Events (@StarWarsEvents) July 15, 2016
Expect Comic Con exclusives from the usual suspects this year. Marvel and DC comic book covers to Doctor Who tchotchkes and those ubiquitous bobbleheads.
Make no mistake, exclusives are a big business. They help to create a buzz around the convention. Attendees will spend hours in line for the chance – the chance, mind you – to enter a lottery for the privilege of buying some of these sought-after items.
Here's a quick rundown on some of what you'll find lining the aisles of the San Diego Convention Center, and soon the digital auction halls of eBay.
Comic Book Exclusives
This being Comic-Con, you would expect a number of exclusive comic book covers. This year doesn't disappoint, with multiple Batman covers and those for Spider-Man, Justice League and Voltron. Attendees may also find lesser-known works like Athena Voltare and Hex11. The average comic book costs $3-$4, but these exclusives will set you back $5-$50, depending on the publisher and the number printed.
Comic Trading Cards
ComiXology, Amazon's digital comic book offering, is giving away trading cards with comic book creator names on it – like baseball cards. Even better? The artists and writers will be in the signing booth section during the show.
Bobbleheads
These goodies, particularly ones from Funko, are traditionally among the toughest to get. This year features Funko Pops characters like Flash Gordon and Ming the Merciless. Also up for grabs? Batman '66 with a gold Batmobile, Indiana Jones and, in the spirit of the summer's political conventions, a red white and blue Snoopy.
Hasbro, Mattel Toys
Rival toymakers Mattel and Hasbro offer a number of exclusives. Hasbro has some Marvel action figure exclusive sets as well as some detailed Star Wars figures. There's even some throwback Micronauts exclusives.
Mattel has a special Monsters High Ghostbusters doll and an exclusive Barbie as Wonder Woman offering. Non attendees, take heart. Mattel is selling its "exclusives" online and mailing them to non-convention goers as well.
LEGO
The other big exclusive provider is Lego. The mega-toy company will give attendees a sneak peak of BrickHeadz. It's a new line that won't be launched until next year. But a few lucky geeks will get their hands on early offerings for Batman and the Joker as well as Marvel's Dr. Strange and Black Panther. The line for the lottery will easily stretch for hours.
Hallmark Ornaments
Non-traditional brands get into the act as well. Hallmark, which for years has sold Christmas ornaments, is back with special Boba Fett and Batman ornaments. Although these decorations haven't even been sold yet, they are already fetching around $100 on eBay. The San Diego Public Library even gets into the act with commemorative Comic-Con library cards
RELATED: Variants Toy with Comic Fans' Hearts, Wallets
And then there's the retailers who just like to poke fun at the phenomenon.
Applehead Factory is selling Exclusive Man, which appears to be nothing more than card and clear plastic bubble with nothing inside. As the "manufacturer" says in its description, "Get him before he disappears… oops, too late!"
One big question remains. Are these exclusives worth the bother?
Some of the folks in line clearly think so. They can immediately turn around and sell their bobblehead toys for three times what they paid for it. Others, of course, actually want the item to put on their shelf, to add to their collection or even to hang on their Christmas tree.
Superhero News #64: Comic Con 2016 Preview
Photo credit: netzkobold via Foter.com / CC BY-SA