Interviews
Comic-Con 2015: Pop Culture's Next Obsession?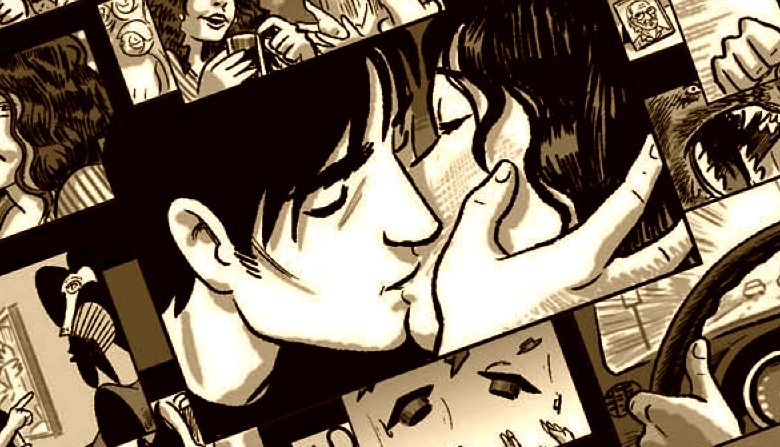 That's the conceit behind Scott McCloud's new graphic novel, "The Sculptor," which has been receiving rave reviews from everyone to Neil Gaiman to the New York Times and Publisher's Weekly. And it's sure to grab the attention of next year's Eisner Awards, which is the Oscars of comics. It may also hit the silver screen in a few years, with Sony winning the rights.
A classic Faustian legend, sculptor David Smith is visited by death which offers him that intriguing choice. David, who has artistic potential he's never realized, takes the deal, only to fall in love during his 200 days. Despite being given essentially all he's ever wanted, he learns that even a perfect life isn't perfect. In short, if you are looking for a happy ending, look elsewhere.
Befitting its artist, who is incredible passionate and excitable in conversation, "The Sculptor" is filled with amazing imagery and kinetic energy despite its dark subject matter and sometimes dour characters.
Write What You Know
During a discussion at San Diego Comic-Con, McCloud said he wrote and drew the story as a way of dealing with the brevity of life.
"All of us have a limited number of days to live, and any creative individual has to make a choice about how they will spend those minutes," said McCloud, who broke into comics with the classic series "Zot!."
Scott McCloud tackles mortality, love, art in 'The Sculptor'
Even after spending five years of 11-hour days on "The Sculptor," McCloud is realizing only now how autobiographical the graphic novel is. As a young artist, he was reclusive. He admitted that a twentysomething version of himself might have accepted the deal if it were offered to him. As in the book, it took meeting the love of his life – in McCloud's case his wife Ivy Ratafia – to rescue him from a life of solitude. In fact, he even placed an actual quote from Ratafia into David's girfriend's mouth. "I might try to push you away. Don't let me, okay?"
Unlike his sculpting proxy though, McCloud has been able to write a happy ending for himself.
"I lucked out," he said. "I got to have love and the art."