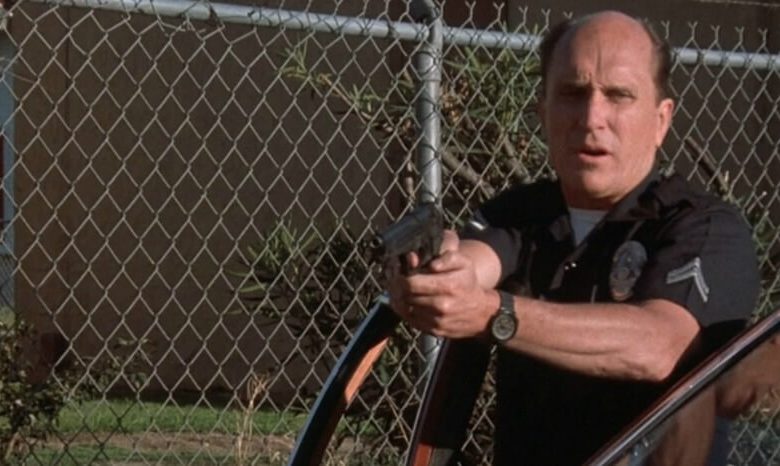 In 1988, a trio of works appeared that were met with enormous debate.
In the literary world, Salman Rushdie's "The Satanic Verses: A Novel
," his satirical, whimsical fantasy, was denounced as blasphemy by the Ayatollah Khomeini. The Iranian leader issued a "fatwa" (death sentence) on the author.
CNN Official Interview: Salman Rushdie talks to Satanic Verses (part 1)
Rushdie hid for years while the book timidly appeared in stores and on library shelves. I can recall a prep school that carried its copy in a locked glass case. Borrowing it meant alerting the librarian, who had a special key to remove the hardcover novel from its glass prison.
The following year introduced the world to Luther Campbell. The rapper's 2 Live Crew unleashed "Me So Horny" onto the air waves. Their hit 1988 album, "As Nasty As They Wanna Be
," was declared "obscene" in a Florida court.
An "obscenity trial," scores of press coverage (featuring Tipper Gore lashing out at the Crew's lyrics) and advocates defending Campbell's right to Freedom of Speech (and his love for bare derrieres) made 2 Live Crew a talking point for years.
I remember sitting in my childhood friend's front yard, hovering over his cassette tape player, listening to Campbell's album. We cackled like jackals, constantly looking over our shoulders to make sure his Mom wasn't around.
Caution: Art Ahead
2 Live Crew's "As Nasty As They Wanna Be" has this in common with Rushdie's "The Satanic Verses" – owning them was like possessing forbidden objects, works of dangerous art.
Opening in April of '88, the Dennis Hopper-directed "Colors (Collector's Edition) [Blu-ray]
" was the cinematic equivalent of dangerous art.
How dangerous?
Despite oodles of controversy, Martin Scorsese' "The Last Temptation of Christ" opened the same year amidst protests but no reports of violence in U.S. theaters. On the other hand, "Colors," an inner city drama starring Sean Penn and Robert Duvall as police officers infiltrating Los Angeles gang culture, made headlines for reports of violence in theaters.
Reportedly, a gang shooting occurred outside a theater where the film was playing. Not since Water Hill's "The Warriors" in 1979 had a film been paired in headlines with real life violence.
Warriors, Come Out to Play - The Warriors (7/8) Movie CLIP (1979) HD
The subsequent "New Jack City, ""Boyz n the Hood" and "Juice" would be later reel/real life violence news topics, as reports of a gang presence in some theaters led to confrontations, some fatal. By the time Hill's "Trespass" opened in 1992, a reporter for Premiere Magazine once pondered if it would be "now showing in a metal detector-installed theater near you."
"Colors," like "The Warriors," "New Jack City," "Boyz n the Hood," and "Juice" was accused of glorifying gang culture and violence. "The Warriors" has a mythic, fantasy-like approach to its world. "New Jack City," "Boyz N The Hood" and "Juice" are clearly cautionary tales about not giving into the temptations and violence available in a poisoned society.
"Colors," however, is harder to defend.
Colors Official Trailer #1 - Robert Duvall Movie (1988) HD
Hopper's unquestionably well meaning film is as dated as Herbie Hancock's synthesizer score. It's also more problematic than the prior works mentioned.
"Colors" opens with a robust, honky-tonk song over images of L.A. street life, a jarring contrast that establishes the premise of white outsiders in urban terrain. Duvall's seasoned Officer Hodges takes on Penn's Officer McGavin as a partner and is struck by the younger cop's tendency for physical altercations with suspects.
We meet a cluster of gang members, some of whom are played by a young Don Cheadle, Damon Wayans and Courtney Gains of "Children of the Corn."
Gangs, Homeboys and Other Tropes
"Colors" mainly consists of scenes where Hodges and McGavin confront, question and harass potential criminals and gang members. Or, as Duvall's character notes, the cops aim to "keep the homeboys in line."
There's a strong scene involving a public hearing, where a concerned citizen declares "kids are dying out there for colors…dying over red or blue." "Candyman" star Tony Todd, playing a Vietnam vet, features strongly in this sequence.
A car chase through an alley full of garbage feels refreshingly authentic. There are attempts to bring depth to scenes of the African-American community but the black and gay characters are one-note stereotypes. Wayans, in particular, appears to be embodying all the gangsta tropes his older brother Keenan Ivory Wayans and Robert Townsend addressed in 1987's "Hollywood Shuffle
."
Duvall is stellar and seems to be playing the same cop he portrayed in "Falling Down," five years prior to retirement. Penn's performance is equally strong, but his character, crafted as a hot-headed bully, is hard to take.
McGavin is meant to provide a sharp contrast to Hodges but seeing McGavin spray paint a kid in the face is quease-inducing. Hodges tells McGavin, "you have a mean heart." Penn's character seems to embody every white, racist, itchy trigger-fingered police officer that sadly saturate the evening news.
If "End of Watch" is a celebration of the bravery of cops, then this movie is its polar opposite.
Hopper's film is closer to exploitation than a serious work that holds up to scrutiny. However, an argument can be made that Hopper only made exploitation films. After all, what is "Easy Rider" but a movie that exploits the best and worst aspects of the Flower Power/Free Love movement?
Easy Rider (4/8) Movie CLIP - You Represent Freedom (1969) HD
Hopper's "The Last Movie" is an exploitation of himself, his filmmaking process and the allure of cinema. I have yet to track down Hopper's much-loved "Out of the Blue" but can vouch for "The Hot Spot," "Backtrack" and "Chasers," all sexploitation films that transcend their respective genres (though the first two, with their terrific casts and hypnotic pull, are worth seeking out, while the lame "Chasers" isn't).
Considering Hopper's troubled past with substance abuse and his triumphant comeback in 1986, his film choices initially seemed nearly autobiographical.
Playing an out-of-control, drug snorting monster in David Lynch's "Blue Velvet" and a striving-for-greatness alcoholic assistant basketball coach in "Hoosiers," Hopper was both stretching as an actor and seemingly exorcising his demons. There are dozens of gems in Hopper's long filmography, but those two roles standout for the raw honesty in Hopper's performances.
There is a visible attempt to create hardcore realism in "Colors" but it feels too much like a by-the-book cop movie, in spite of the strength of Duvall and Penn's work.
The Shout Factory's "Colors (Collector's Edition) [Blu-ray]
" looks good, includes the film's trailer and two extras. There's an informative interview with screenwriter Michael Schiffer and Dennis Fanning, the film's technical advisor. They're good, but more talent should have been rounded up to discuss a film that caused such a stir and was a sizable hit for the troubled Orion Pictures.
This is the Unrated, Extended cut of the film, where Hopper lingers on the sex scenes.
Sign of the Times?
"Colors" becomes redundant and overlong in the last stretch. It's very of its era but also a sadly prophetic peek of the racially-charged, inner-city violence that was ahead.
When Orion released it on videocassette, the following appeared on the box cover: "NOW WATCH IN THE SAFETY OF YOUR OWN HOME."
It was a crass, undeniably effective ploy to lure renters to watch a movie too "unsafe" to view in theaters. It seems even Orion was aware of the dangerous art they were peddling.