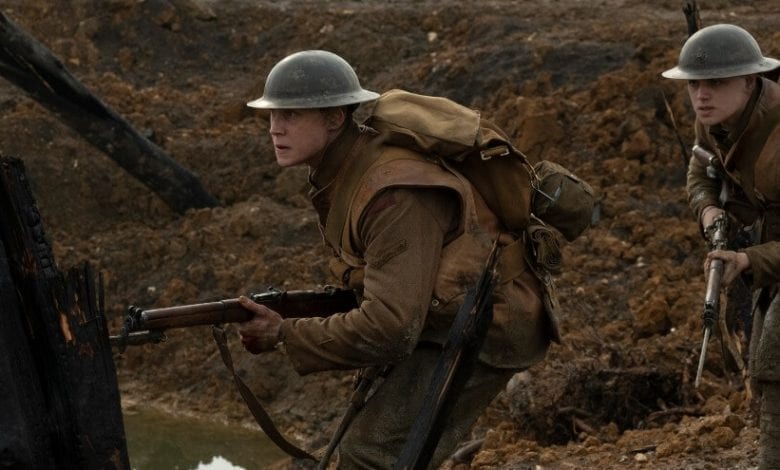 "Joker" had the last laugh this week, snaring the highest number of Oscar nominations in a very crowded field.
The team behind "1917" earned just one less Monday, but the film also enjoyed a Mile High boost.
Sam Mendes' celebrated World War I actioner earned Best Picture honors from the Colo.-based Denver Film Critics Society. The group also named Mendes Best Director and celebrated the movie's visual effects as 2019's finest.
"Joker" star Joaquin Phoenix continued his awards season momentum by winning the DFCS's Best Actor honors. Scarlett Johansson followed up her Best Actress Oscar nomination with a DFCS win for "Marriage Story."
Other winners included "Jojo Rabbit" for Best Comedy and "Knives Out" for Best Original Screenplay.
The full list of DFCS winners is below:
Best Picture
"1917"
Best Director
Sam Mendes, "1917"
Best Actress
Scarlett Johansson, "Marriage Story"
Best Actor
Joaquin Phoenix, "Joker"
Best Supporting Actress
TIE
Laura Dern, "Marriage Story"
Florence Pugh, "Little Women"
Best Supporting Actor
Brad Pitt, "Once Upon a Time in Hollywood"
Best Sci-Fi/Horror Film
"Us"
Best Animated Film
"Toy Story 4"
Best Comedy
"Jojo Rabbit"
Best Visual FX
"1917″
Best Original Screenplay
Rian Johnson, "Knives Out"
Best Adapted Screenplay
Greta Gerwig, "Little Women"
Best Documentary
"Honeyland"
Best Original Song
"Glasgow (No Place Like Home)," "Wild Rose" – Sung by Jessie Buckley, written by Mary Steenburgen and Caitlyn Smith
Best Score
Hildur Guðnadóttir, "Joker"
Best Foreign Language Film
"Parasite"