Industry News
'Feminist' Chelsea Handler Mocks Pregnant Trump Kin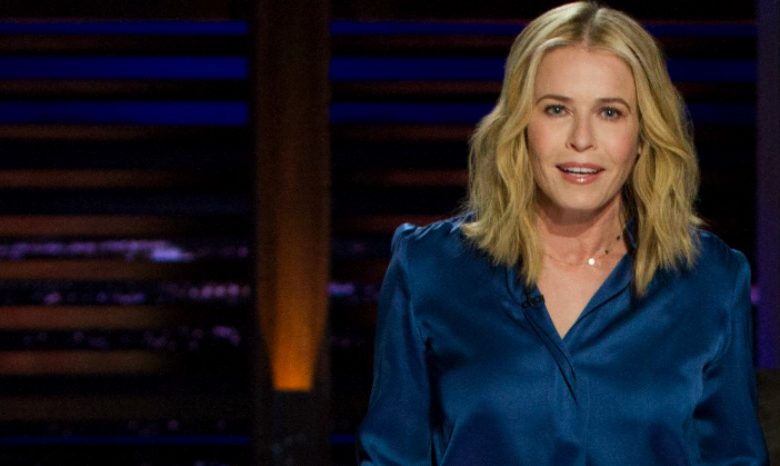 Chelsea Handler wears her modern feminism well.
The host of Netflix's "Chelsea" talk show marches at all the right (meaning: leftist) marches. She went to bat for Hillary Clinton right through Election Day 2016. And she praises the glories of Planned Parenthood whenever possible.
Down to the proper red hat. Knitted, naturally.
If a woman is connected to the GOP, though, all that Girl Power rhetoric fades to black.  Too often, that's feminism, 21st century style.
So perhaps it's not surprisingly to see Handler lashing out against another woman for simply getting pregnant. After all, the woman in question is part of President Trump's extended family. We just learned Eric Trump's wife, Lara, is expecting a baby boy.
Handler's response?
I guess one of @realDonaldTrump's sons is expecting a new baby. Just what we need. Another person with those jeans. Let's hope for a girl.

— Chelsea Handler (@chelseahandler) March 20, 2017
Handler later "apologized" for the obvious spelling error.
Sorry about spelling mistake. I meant "genes," not "jeans." I'm a little stoned. What's your excuse?

— Chelsea Handler (@chelseahandler) March 20, 2017
Understandably, Donald Trump, Jr. fired back:
"Attacking the announcement of someone's first pregnancy would seem below the belt to most, but sadly that's no longer the case," Trump Jr. wrote on Facebook. " So much for the party of science."
Earlier, the comedienne lashed out at another power woman. Why? She, too, is part of Trump's inner circle. This time, her target was Kellyanne Conaway, the first woman to successfully manage a presidential campaign all the way to 1600 Pennsylvania Ave.
Watch out for those falling shards of glass! That achievement appears to have been lost on Handler.
I wish someone would put Kellyanne Conway in a microwave.

— Chelsea Handler (@chelseahandler) March 14, 2017
Naturally, Handler is part of the #LoveTrumpsHate Hollywood brigade. She recently recommended a book by fellow comic Eddie Izzard called "Believe Me: A Memoir of Love, Death and Jazz Chickens
."
Everyone who wants to be more tolerant and accepting needs to read it this book. And laugh. Pre-order on Amazon pic.twitter.com/Yj8Djx1b8U

— Chelsea Handler (@chelseahandler) March 12, 2017
She even spoke about the need to reach out to others while participating in a Sundance Film Festival women's march earlier this year.
"We have to be tolerant. Everything in this country is about tolerance," the comedienne said.
Maybe she could start with her own Twitter feed.
Season two of "Chelsea" debuts April 14 on Netflix.