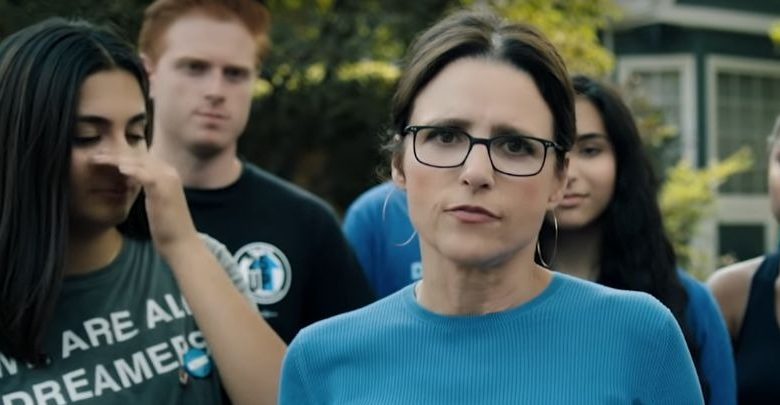 Some of Hollywood's biggest stars spent the weekend begging us to give the House back to the Democrats.
How?
We're all gonna die if the GOP retains control of Congress, they cried. Or, even worse, Nazism will rise again, turning the Land of the Free into the Home of the Concentration Camp.
Sound like hyperbole? It's the precise message being sent by some celebrity elite. You might expect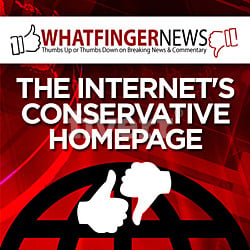 that unhinged rhetoric from Infowars or the farthest left bastions on the web. No, these battle cries came from the biggest names in Hollywood.
Oscar winners. Tony winners. Grammy winners. Emmy winners.
Let's start with Sally Field. The two-time Oscar winner joined Twitter not too long ago. And, with her birthday approaching (Nov. 6), she used her official account to warn what might happen if the "Blue Wave" doesn't materialize.
Tuesday is my 72nd birthday. I want one great big gift that can only come from you.

Vote. Like our lives depend on it. Because they do.

Vote.

— Sally Field (@sally_field) November 4, 2018
Two time Tony winner Bette Midler echoed the "vote or die" mantra in a series of Tweets.
It will be unendurable and probably the end of the Great Republic. https://t.co/FYIPMKlzR6

— Bette Midler (@BetteMidler) November 3, 2018
#Millennials! I am 72 years old and won't be here when the water runs out. YOU'RE GOING TO BE AWFULLY THIRSTY IF YOU DON'T VOTE AS THOUGH YOUR LIFE DEPENDED ON IT!! THIS ELECTION AND EVERY ONE IN YOUR LIFETIME!! VOTE!

— Bette Midler (@BetteMidler) November 1, 2018
Julia Louis-Dreyfus, owner of a staggering nine Emmy awards, once kept her political musings to herself.
Not anymore.
RELATED: 7 Celebrities President Trump Absolutely Broke
The actress has been more vocal in recent months. Now, she's blaming President Donald Trump, one of the most pro-Israeli American leaders in our lifetime, for the Pittsburgh synagogue attack which left 11 people dead last week.
Her new voting video is only warming up, though.
"Donald Trump, you are the president of all citizens of this country, you should not inflame the hatred of some at the violent expense of others," Julia Louis-Dreyfus begins. "We've seen Jews subjected to persecution, prejudice, and mass murder for thousands of years. We were all horrified by the horrific slaughter of 11 Jewish congregants at the Tree of Life Synagogue in Pittsburgh."
The clip then evokes the Holocaust, letting two survivors share their stories as if Trump might bring the same to America's soil.
"Last two years, since Trump is in charge, it's getting by day, worse and worse and worse," says Marta Lightner, one of the Holocaust survivors.
"I think that this administration opened a Pandora's Box," adds Tova Rotlevy-Cohen, another Holocaust survivor.
For years Donald Trump has been spreading fear, encouraging racism and inciting violence. On Nov.6 the hatred ends. VOTE!!!#MultiplyYourVote pic.twitter.com/P3tiVE72mN

— Julia Louis-Dreyfus (@OfficialJLD) November 4, 2018
Oscar winner Jane Fonda also warned the Trump administration eerily echoed the rise of Nazi Germany during an appearance late last week.
"If you've read anything about the rise of the Third Reich and Adolf Hitler, you will see the parallels," Fonda said. "Attacking the media is the first step in the move towards fascism. The cornerstone to democracy is an independent, democratic media."
Cher, an Oscar, Emmy and Grammy winner, played the Hitler card as well but with slightly less passion.
TOOK PIC WITH SWEET DACA/DREAMER,HAPPY 2 SEE ME B4 trump KICKES HIM OUT OF🇺🇸. 🇺🇸IS ONLY HOME HE KNOWS. WE HUGGED I 😥.HOPE THERES SPECIAL🔥HELL🔥4 LIAR, WHITE NATIONALIST, RACIST,TRAITOR,WHO'D HAVE PHOTO OP WITH HITLER,IF HE THOUGHT IT WOULD RALLY HIS BASE

— Cher (@cher) November 4, 2018
Far-left comic Bill Maher joined the fray on his signature HBO show Friday night. The "Real Time with Bill Maher" host warned what could happen if the midterm election results don't go his way.
"If Trump wins, he will cast it as a complete endorsement of his most undemocratic behavior. If you're 18, and that happens, you stand a very real chance of not living in a Western-style democracy for part or all of your life."
He also evoked their very lives in the same episode.
"Look at the March For Our Lives…that's how you should approach voting this year, as a march for your life."
Brad Pitt and Leonardo DiCaprio teamed up for yet another celebrity PSA imploring movie patrons to vote. It's the usual progressive talking points in action, aided by some serious fear mongering courtesy of Pitt.
"Statehouse elections will determine the future of climate change, criminal justice reform, education funding, LGBTQ equality, and even your ability to vote."
At the very same time some stars have rolled up their sleeves to spread their message. Will Ferrell, Chadwick Boseman, Eva Longoria, Rosario Dawson and cast members from FX's "It's Always Sunny in Philadelphia" went out into neighborhoods across the country to meet voters face to face.
Even Oprah Winfrey interrupted her busy schedule to press the flesh for her preferred candidate, Georgia governor hopeful Stacey Abrams.
That blue collar approach is what democracy is all about. Knocking on doors. Speaking with people one and one. Showing you care about the process and want to be a part of it.
Did those stars warn the world might end if citizens didn't vote a certain way? Perhaps. They still deserve credit for doing the leg work. It's also far easier to say Nazism 2.0 is on the way via social media than telling it to someone to their face … with a straight face.