Industry News
Opinion
Can Comey Miniseries 'A Higher Loyalty' Survive the Truth?
The TV version of the disgraced FBI leader's memoir faces serious hurdles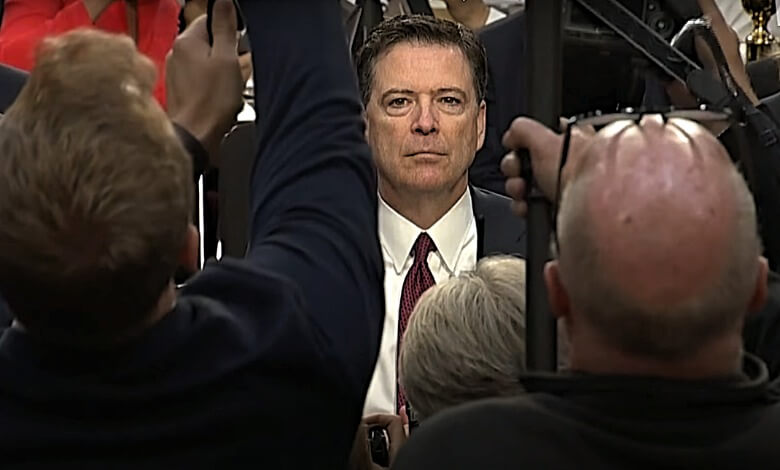 Hollywood productions, like so much of modern life, are shut down due to the pandemic.
No one is yelling "Cut!" or "that's a wrap" across La La Land. That doesn't mean current projects are necessarily dead. Most are in hibernation, waiting for the all-clear sign to start anew.
"A Higher Loyalty" faces a different challenge.
Comey's star turn: Jeff Daniels to play fired FBI director
The CBS miniseries, based on the 2018 memoir of former FBI Director James Comey, got the greenlight last year. The series stars Jeff Daniels as Comey and Brendan Gleeson as President Donald Trump.
CBS Television Studios isn't sure whether the miniseries will end up on Showtime, CBS All Access or both, according to The Hollywood Reporter.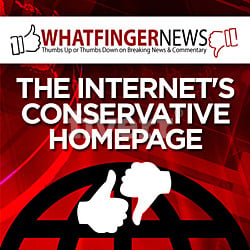 That shouldn't be the biggest issue facing the production, which purportedly began in November. So much of what we were told about Comey's tenure, from the RussiaGate scandal to the conviction of Michael Flynn, proved to be fictitious.
Or worse.
Will "A Higher Loyalty" touch on the criminal prosecution of Trump National Security Advisor Michael Flynn, for example?
In recent days we've learned some shocking details from that case, material that not only could exonerate Flynn but casts Comey's FBI tenure in a disgraceful light.
Handwritten notes from the FBI obtained by The Federalist reveal that the agents investigating Flynn under Comey's direction sought "to get him to lie so we can prosecute him or get him fired."
As Comey admitted, Flynn was questioned by federal prosecutors in 2017 without being told what he was being interrogated for and without an attorney present about conversations with Russian Ambassador Sergey Kislyak.
It gets worse.
Last fall, a former Comey assistant published a book accusing the FBI chief of abusing his power to flout protocols in order to create a perjury trap for the White House security advisor.
"We just decided, you know, screw it," Comey said according to Josh Campbell.
Need more? It turns out Flynn should have been cleared long before the FBI tightened the noose around him.
New unsealed FBI memos show that the Bureau found "no derogatory information" on former national security adviser Michael Flynn while investigating his alleged Russian contacts, and moved to close their investigation of him in early January 2017 before former FBI agent Peter Strzok intervened, asking to keep the case open.
That's damning enough all but itself. What about Comey's role in the Russia collusion hoax?
…it turns out that the original FBI investigation into the Trump campaign that morphed into the Mueller probe may have been instigated, in part, by Russian disinformation.
We already know there was no Trump-Russia collusion despite endless "the walls are closing in" admonishments from the mainstream media. That's not the only problem for Comey apologists.
Shortly after he was fired, ex-FBI Director James Comey told the Senate there was not yet evidence to justify investigating Trump for colluding with Russia. "When I left, we did not have an investigation focused on President Trump," Comey testified.
And [Peter] Strzok, the counterintelligence boss and leader of the Russia probe, texted [FBI agent Lisa] Page in May 2017 that he was reluctant to join Mueller's probe and leave his senior FBI post because he feared "there's no big there, there…."
Strzok said he wasn't certain there was a "broad, coordinated effort" to hijack the election and that the evidence of Trump campaign aides talking about getting dirt on Democratic presidential nominee Hillary Clinton from Russians might have been just a "bunch of opportunists" talking to heighten their importance.
We haven't even touched on the Steele Dossier, the document which helped star the Russia collusion hoax.
d
Mueller report debunked many claims made by Steele dossier
We're now learning Christopher Steele had contact with Democrats in 2016. That's just part of the misinformation tied to the dossier, which provided so much false information over the last three-plus years.
Consider this as one glaring example:
Steele also admitted in March that his claim of secret communications between a Russian bank and the Trump presidential campaign was based on a tip from lawyer Michael Sussman, whose firm Perkins Coie represented the Democratic National Committee and Hillary Clinton campaign.
Other elements of Comey's memoir have proven more certain, even if they still provoke debate. Comey played a sizable role in Democratic presidential nominee Hillary Clinton's email scandal.
Still, the latest news suggests entire swaths of the project need to be re-written. That's assuming the production team cares about the truth over Comey-approved narratives.
RELATED: Battle Stations: Late Night Tries to Save Hillary Clinton
Screenwriter Billy Ray of "Captain Phillips" fame, who purportedly spent a year researching the project, is serving as the series' writer/director. Ray recently wrote Clint Eastwood's "Richard Jewell," a film capturing the FBI abuses that led to Jewell's months-long persecution.
Will Ray's "A Higher Loyalty" embrace recent updates to Comey's story? Or will the film stick to the memoir, which we're realizing offered little in the way of the whole truth?